Administrator
Staff member
UPDATE: This discussion is about "two sun" videos made with two pairs of sunglasses. For a discussion of the Florida video, see:
https://www.metabunk.org/two-suns-nope-not-sundogs.t6932/#post-167898
-------------------------------------------------------------------------
Two videos from
josefstuchlik1
on two consecutive days
The key to what is going on here is in the description of the first video:
I made this video with 2 sunglasses, as my camera is just basic. let me know what you think about this. Thanks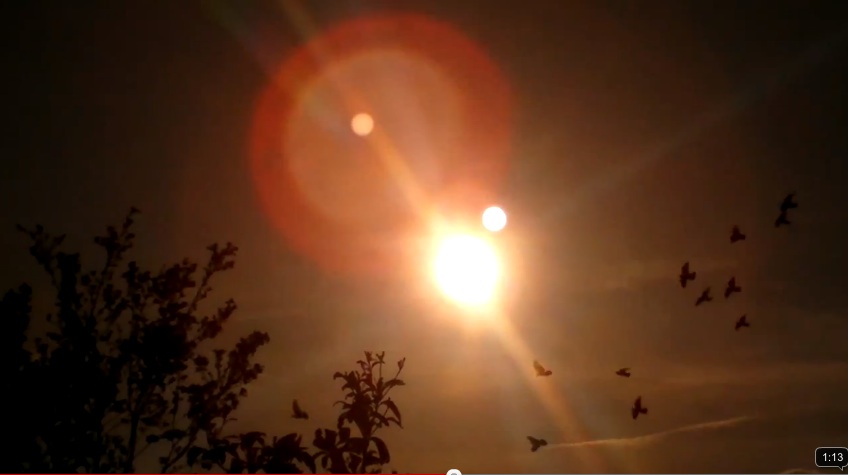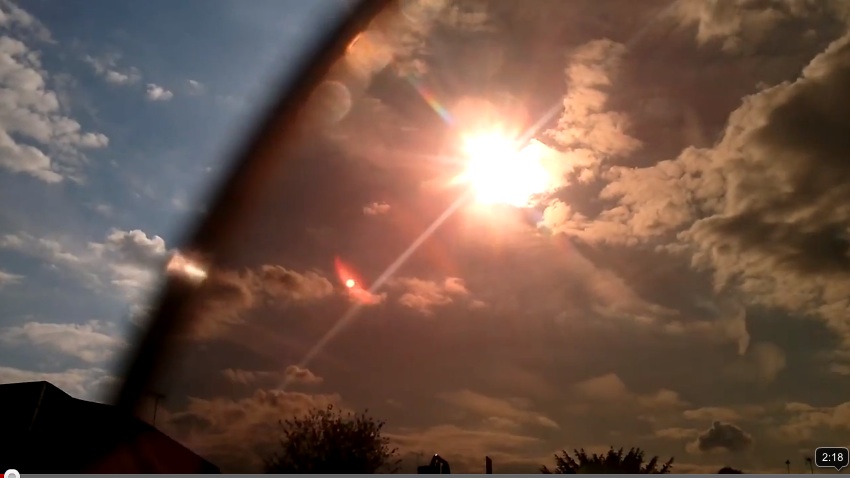 What's interesting here is that you get an obvious lens flare that moves as the camera moves, but you also get a second image of the sun that seems to stay in the same position relative to the sun.
What's happening is that the sun is reflecting off the front of the rear sunglasses, and then off the back of the front sunglasses, which then gives you this second image of the sun at a fixed offset from the real sun. It's a little bit like a periscope. Here's a simple representation: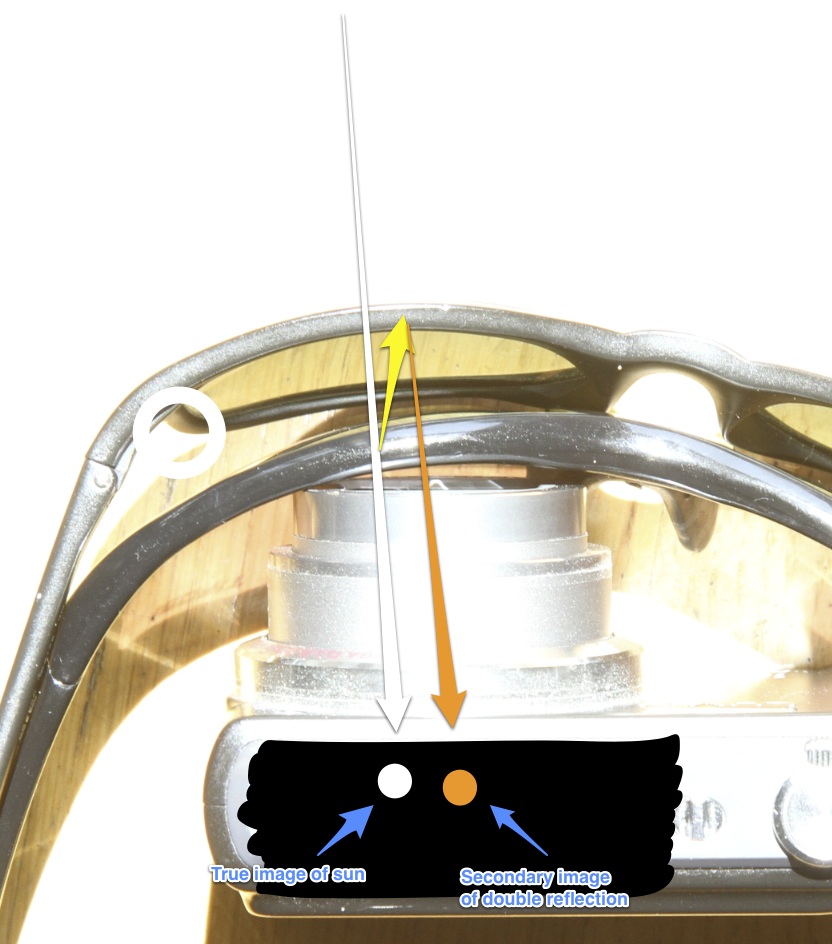 The image does not move because, unlike the camera lens, the sunglass do not bend the light, so the angles remain consistent. So it stays in the same position relative to the true image.
Last edited: