Administrator
Staff member
The audit of the fed was just released, and immediately the bunk starts. Most comes from a misunderstanding of what happened, and perhaps some deliberate misunderstanding.
Example of the bunk:
http://beforeitsnews.com/economy/20...-today-the-results-are-startling-2449770.html
[bunk]
What was revealed in the audit was startling:
$16,000,000,000,000.00 had been secretly given out to US banks and corporations and foreign banks everywhere from France to Scotland. From the period between December 2007 and June 2010, the Federal Reserve had secretly bailed out many of the world's banks, corporations, and governments. The Federal Reserve likes to refer to these secret bailouts as an all-inclusive loan program, but virtually none of the money has been returned and it was loaned out at 0% interest.
[/bunk]
Here's the actual report:
http://www.sanders.senate.gov/imo/media/doc/GAO Fed Investigation.pdf
And here's the table listing the amounts of loans given out: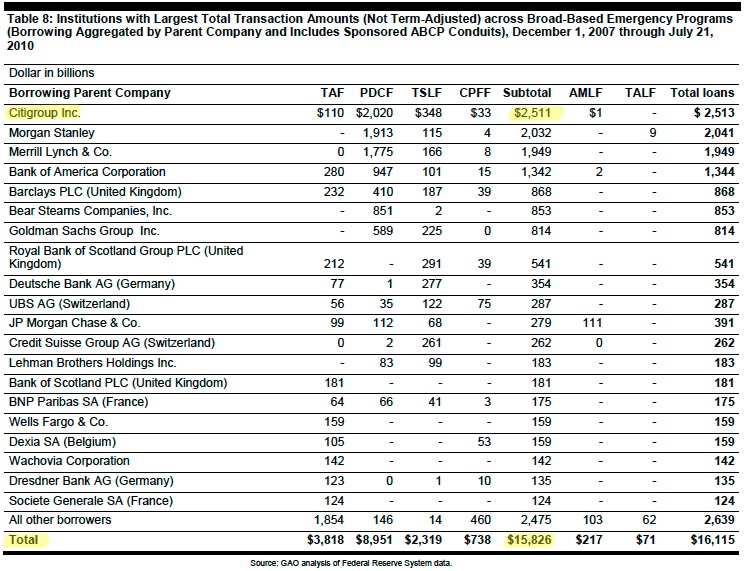 So yes, it shows about $16 Trillion in loans, and $2.5 Trillion to Citigroup.
But they are
not the outstanding amounts loaned
. They are
the total of a very large number of much smaller individual loans
, often daily, given out over a period of about a year.
And they are not even outstanding. Just about
all the loans have been paid back.
They were also NOT at zero interest. The PDCF loans were made at the Fed's primary credit rate (0.75%)
Here's what the report says:
So how much did they lend? And how much is owed back to the Fed? The peak was just over $1 Trillion, and it's just about all been paid back: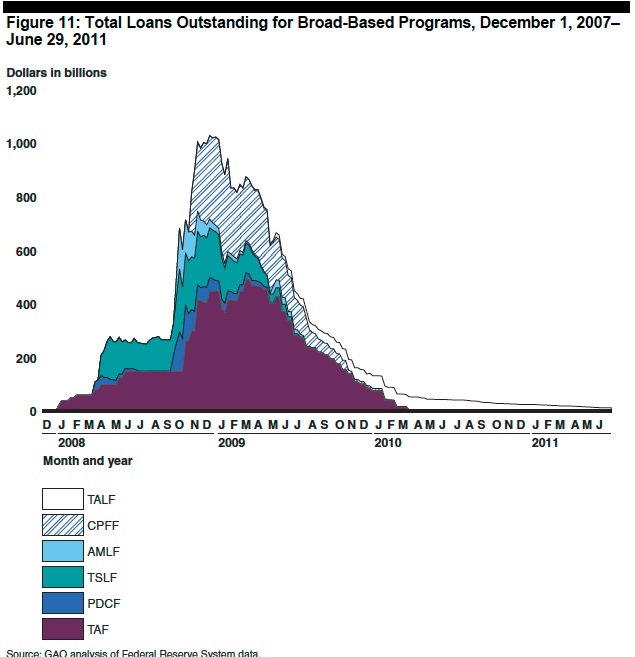 Remember most of these loans were VERY short term, often as little as a day.
Now I'm not suggesting there's no problem here. But if we want to deal with the problems of financial corruption and wealth inequality in this country, then we need to do it honestly, and with a clear understanding of the facts. Conspiracy theories based on lies are not going to help.
See also:
http://www.democraticunderground.com/10021252951
Last edited: