Administrator
Staff member
[ADMIN: This post contain the most recent information on the guns as of 1//20/2013. It has been BACK DATED to 1/11/2012 11:11:11 to keep it at the top (and also demonstrate back dating internet posts]

The guns at the scene were identified fairly quickly (after the usual media confusion) as an assault rifle, two handguns, and a shotgun left in the car. This was later clarified several times with the models being identified. Questions persisted thanks to the conspiracy theorists, so the police issued this press release stating the precise models of guns, and where they were found.
http://www.ct.gov/despp/cwp/view.asp?Q=517284
STATE OF CONNECTICUT
Department of Emergency Services &
Public Protection
Connecticut State Police
Public Information Office
1111 Country Club Road
Middletown, Connecticut 06457​

Contact:
860-685-8230


DESPP.Feedback

Reuben Bradford
Commissioner
Colonel Danny R. Stebbins
Deputy Commissioner
Division of State Police
FOR IMMEDIATE RELEASE
January 18, 2013






** UPDATE **

STATE POLICE IDENTIFY WEAPONS USED IN SANDY HOOK INVESTIGATION;
INVESTIGATION CONTINUES​


In previous press conferences, the Connecticut State Police clearly identified all of the weapons seized from the crime scene at Sandy Hook Elementary School.
To eliminate any confusion or misinformation, we will again describe and identify the weapons seized at the school crime scene.

Seized inside the school:
#1. Bushmaster .223 caliber-- model XM15-E2S rifle with high capacity 30 round clips

#2. Glock 10 mm handgun

#3. Sig-Sauer P226 9mm handgun

Seized from suspect's car in parking lot:

#4. Izhmash Canta-12 12 gauge Shotgun (seized from car in parking lot)

This case remains under investigation.
Lt. J. Paul Vance
Some confusion arose because of video showing the shotgun being recovered from the car.
The Izhmash Canta-12
(more correctly called an Izhmash Saiga 12) shotgun looks somewhat similar to an AR15 style gun from a distance (like the overhead helicopter shot):
Compare with:

In this photo you can see the side handle used to eject shells, as you see the policeman doing in the video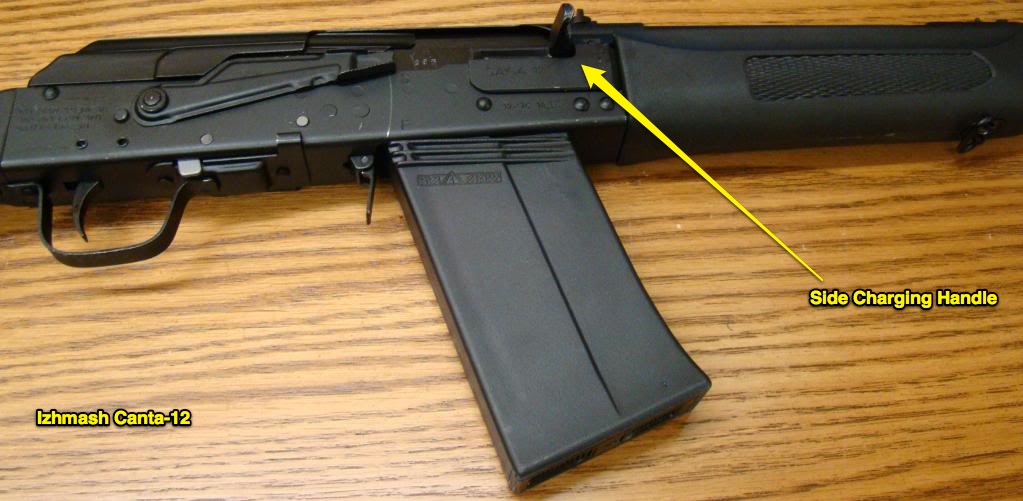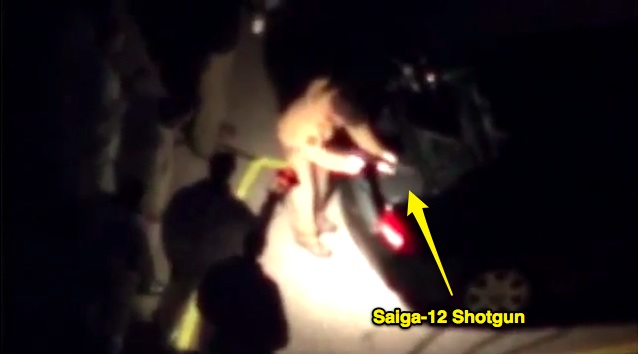 Canta vs. Saiga:
Canta and Saiga are the same thing
. The name is actually Saiga, in Russin this is written "САЙГА" and pronounced Saiga (in cyrillic С=S, A=A, Й=I, Г=G). The name is stamped САЙГА-12 on the gun when manufactured, and engraved SAIGA-12 for western buyers.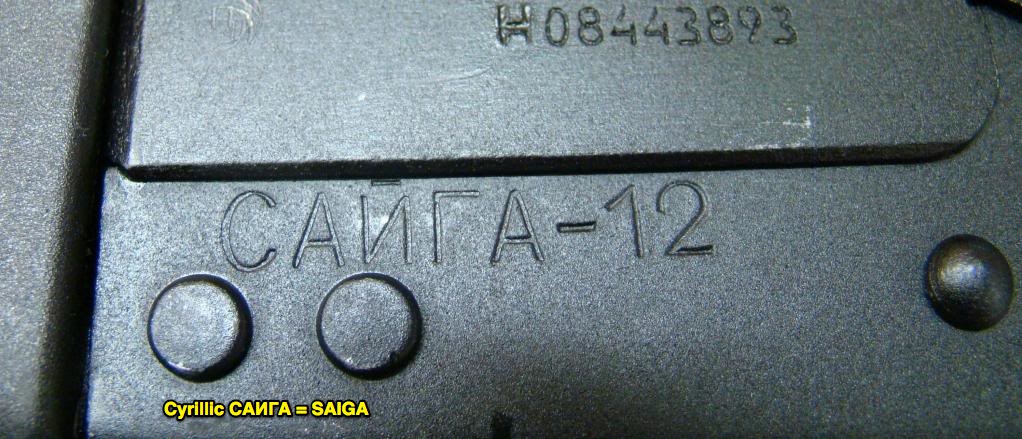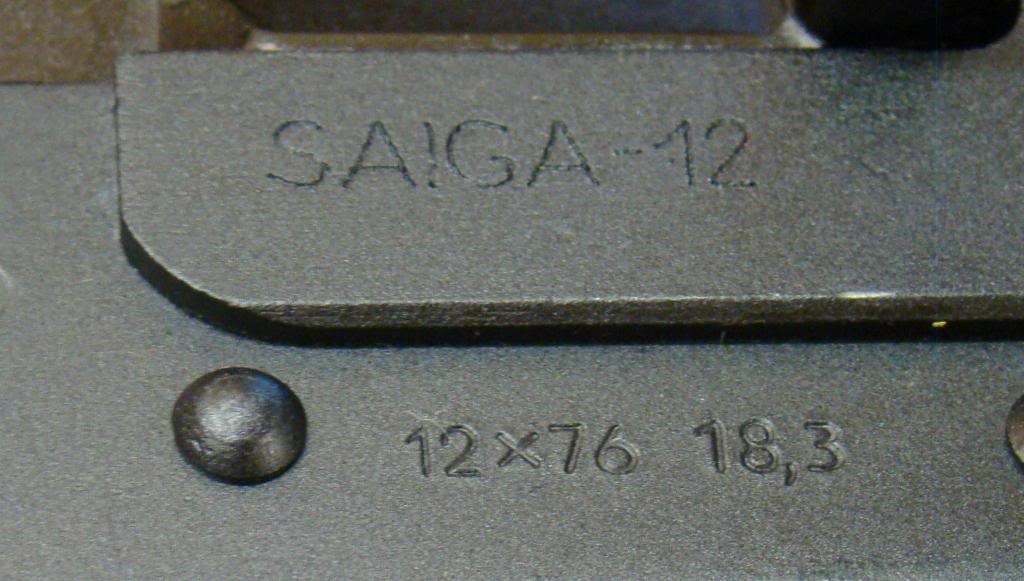 (Saiga-12 photos from
http://s571.beta.photobucket.com/user/loftispawn/library/Izhmash Saiga 12 12 inch barrel
)
Some theorists claim that the use of a shotgun was identified before the car was opened. They point to this video:
http://www.youtube.com/watch?feature=player_detailpage&v=ETkrxfYoQtc#t=1194s
However, the police scanner audio there (19:55) says:
Be advised, we could have multiple weapons, including long rifles and shotguns
It does not say they HAVE shotguns, or a shotgun, or even a shotgun shell.
Another claim is that the media reported four handguns the day after the shootings. This is obviously someone just misinterpreting "four guns" as "four handguns", and it getting passed up the line. It was corrected the next day.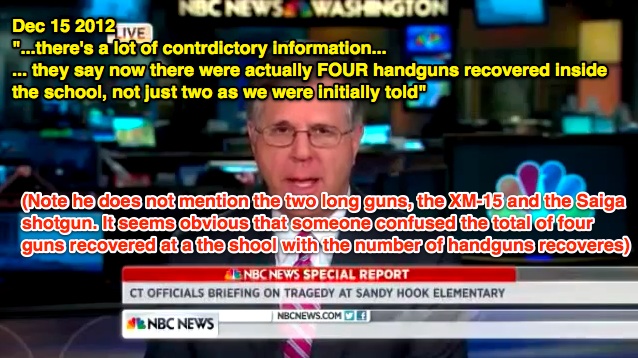 Last edited: