Administrator
Staff member
In a video of Anderson Cooper interviewing Veronique Pozner, the mother of one of the Sandy Hook victims, there's a glitch where when Cooper moves his head, his nose seems to blur out for a frame or two.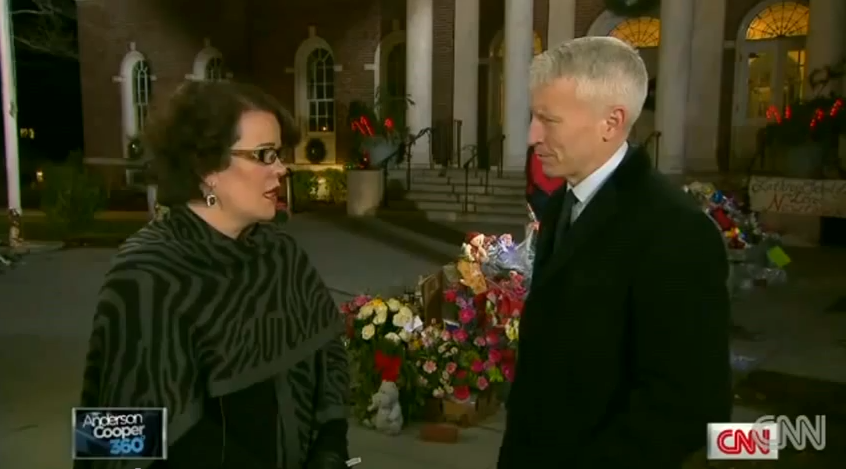 The reason for this is
motion compensation
video compression. Video is compressed by a variety of methods so it can be either transmitted or played back at low bandwidths. I've not seen a higher resolution version of this video, so I assume the compression is in the transmission from the church back to the studio. Remote broadcasts now quite commonly use a technology called
"bonded cellular
", which transmits video over the cell phone network using (essentially) multiple digital cell-phone connections instead of a traditional satellite or microwave ENG transmission. This gives great ease of use, and the reliability of redundant channels. But in places that don't have the best cell phone coverage, the bandwidth can be reduced, which can lead to patchy video like this.
The motion compensation method of compressing video is to detect which parts of the frame have not changed, and which parts have simply moved, and then only transmit the changed parts, or the new positions of the unchanged parts. See:
http://www.axis.com/products/video/about_networkvideo/compression.htm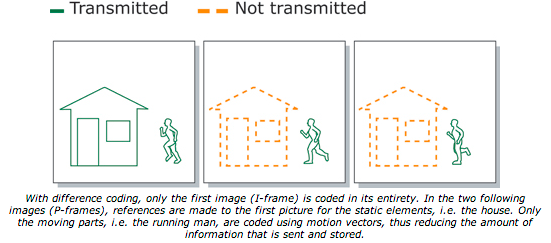 The more video is compressed, the more blocks of the image are transmitted marked "unchanged". In this video Cooper leans forward, and his nose enters a block that's marked as "unchanged". It takes a few frames before the video compression detects this, and marks it as "changed", and then start to transmit the block. In the image above, it would be like the running man running into the house. Until the compression software detected this it would look like he went behind the house for a fraction of a second.
So this "disappearing nose" is entirely consistent with a motion compensation artifact. But the suggestion has been raised that it's a "green screen" or "blue screen" artifact. Green Screen is a technique where actors are filmed in front of a green (or sometimes blue) screen, and then the color green is replaced with some background. Performers have to be careful to not wear clothing that is the same color as the green screen, or it will appear invisible. This crops up with occasionally with local TV weather reports:
​
So could this be what is going on with Cooper? No. And for the simple reason that his nose is not bright green, nor is it bright blue. His nose is a very light pink, skin colored. Hence it is IMPOSSIBLE to get this kind of artifact on a green screen. If his nose were being keyed out, then it would keep being out, and large portions of his head, which are the same color would also have vanished.
Another clear difference between this and a green screen artifact is that the nose vanishes on a clear vertical boundary - a boundary which is also matched at his hairline. Green screen would be an irregular boundary that would conform to the outline of his face, and scintillate (shimmer/sparkle). You can see this vertical boundary if you zoom in and enhance the contrast.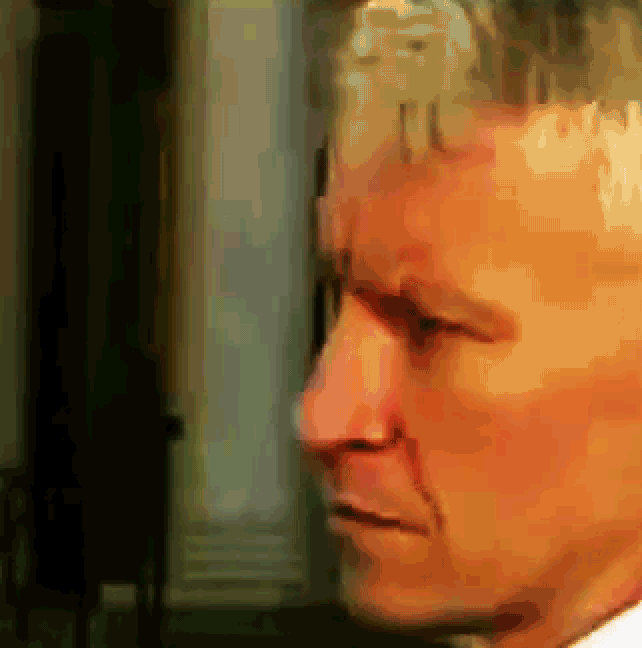 Also note that, because of this compression artifact, he seems to leave a bit of his nose and his hair to the left of the line when he leans back. On top of everything else, this is simply impossible with green screen.
And here's another nose example from a Hurricane Sandy compilation, at 1:26. This is obviously not a green screen, as the scuba diver just got out of the water in the distance.
http://www.youtube.com/watch?v=bUX0yliXOR8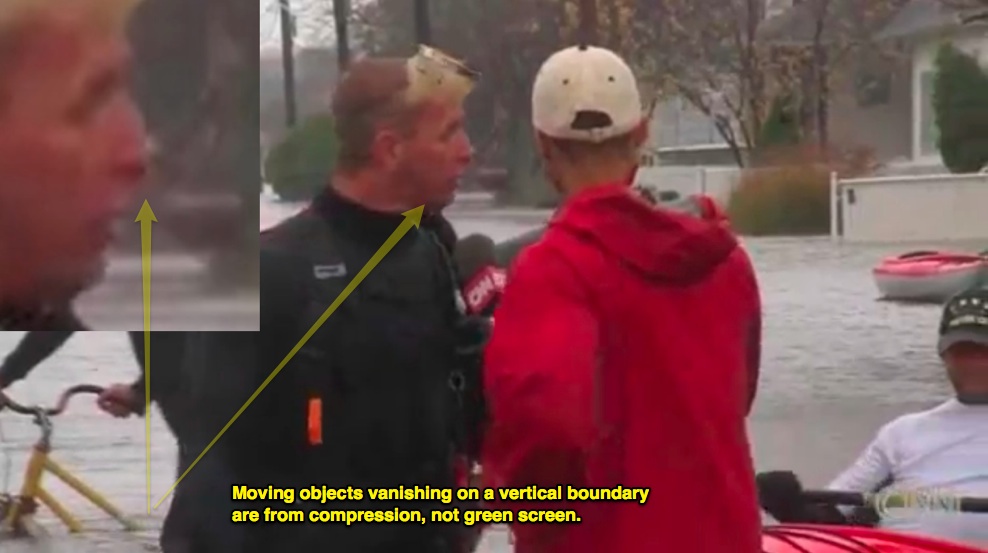 The people who promote this hoax also seem convinced that CNN is of a habit of faking news broadcast. As "evidence" of this they point to a 1991 broadcast (22 years ago, you'd think they could find something newer) that they claim was shot in a studio. This is despite the fact that the background matches exactly the hotel that they were staying at, in Saudi Arabi.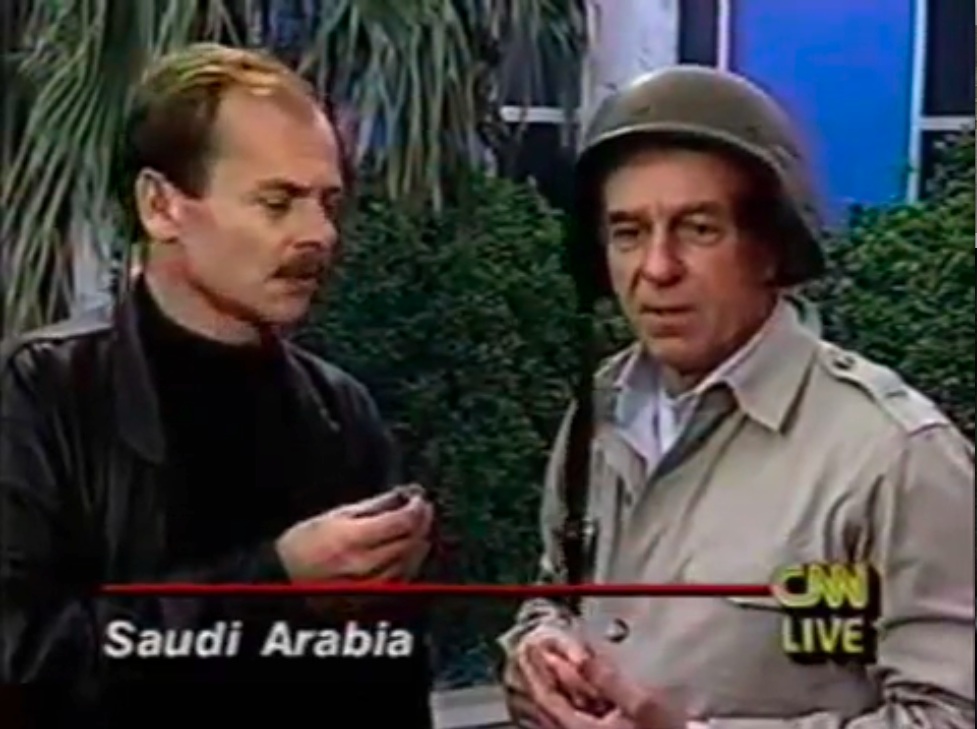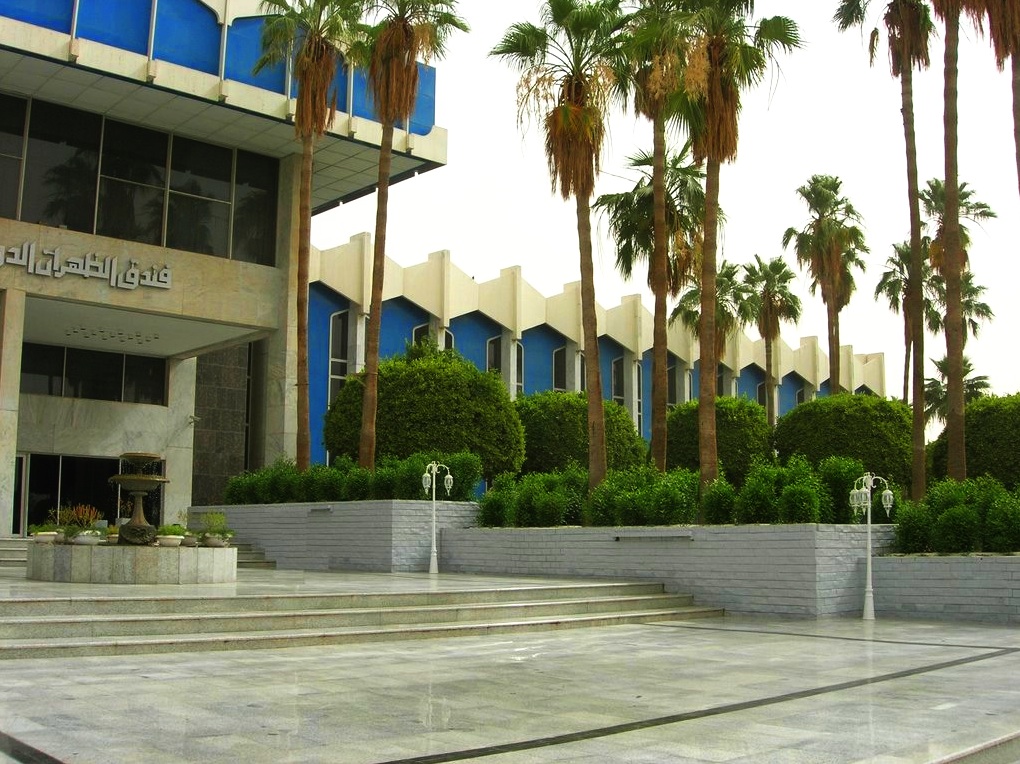 See the full debunking of the "faked" Jaco CNN reports here:
https://www.metabunk.org/threads/11...arles-Jaco-and-the-Fake-Live-Gulf-War-Reports
This particular myth is also seems to be why conspiracy theorists are so fond of saying "blue screen", despite green screen being by far the most common type of chroma-keying used in studios. It's just because the hotel has a blue exterior.
Last edited: