Administrator
Staff member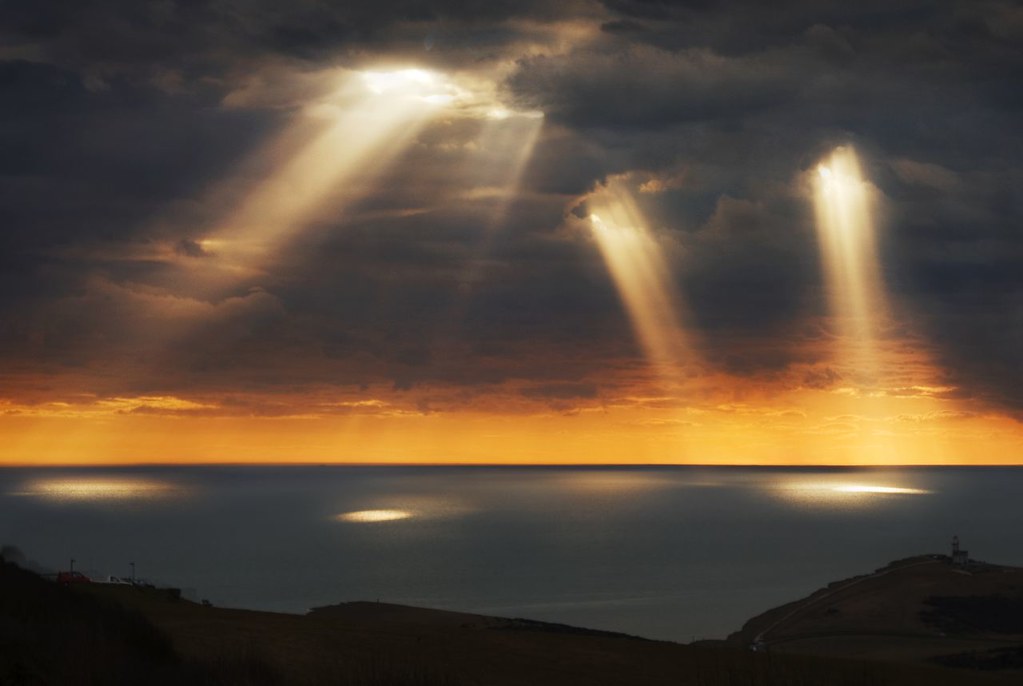 The above photo has been posted on Facebook as evidence something is going on with the sun. But it's fake, a composite of some photos from this story in the Daily Mail:
https://www.dailymail.co.uk/news/article-2709589/Are-aliens-landing-Strange-clouds-look-like-scene-Close-Encounters-theres-one-shape-magic-carpet.html
Of course an image like the fake one would be impossible. The Sun's rays are parallel, and appear to converge at one point.