Administrator
Staff member
Back in the early days of the "chemtrail" theory, in July 2001, Clifford Carnicom
wrote an article
about how he noticed some particulate matter swirling around in the air, visible when you shine a bright light. He accompanied it with the above series of photos, and the following text:
The following photographs introduce another body of evidence that demonstrates that the atmosphere of this earth has been tragically altered as a result of the aerosol operations.

...

The direct involvement of the citizenry at large is required to bring an end to the aerosol operations that have been conducted without informed consent.

...

These photographs are stills taken from a video taken on the night of Jul 05 2001 in Santa Fe, New Mexico. The methods used to acquire these photographs are the result of original research by an individual on the message board attached to

www.carnicom.com

, whom is registered as 'loookinup'. The method employs a 1,000,000 candlepower flashlight (Q-Beam) in combination with a video camera. The particulate matter shown is approximately 6-12 inches from the lens of the video camera. Light of this intensity is required to make the particulate matter visible at the level recorded within these images. These methods are a counterpart to those earlier described involving observation of the sun's corona under specific lighting conditions. The methods shown have the advantage of being able to be produced at will under conditions of darkness, and they provide for controlled visibility of the abundant particulate matter now in our atmosphere.

Clifford E Carnicom

Jul 06 2001
This looks exactly like light mist to me.
It's not uncommon for a light mist to form at night as temperatures drop. This won't even necessarily feel wet, or even condense on things. It depends on the humidity
It's fairly foggy right now here in Venice, so I took the following photos. The flashlight is a Fenix PD20, 200 Lumens. The Q-Beam used in Carnicom's video stills is 500 lumens, so quite comparable given this is a narrower beam.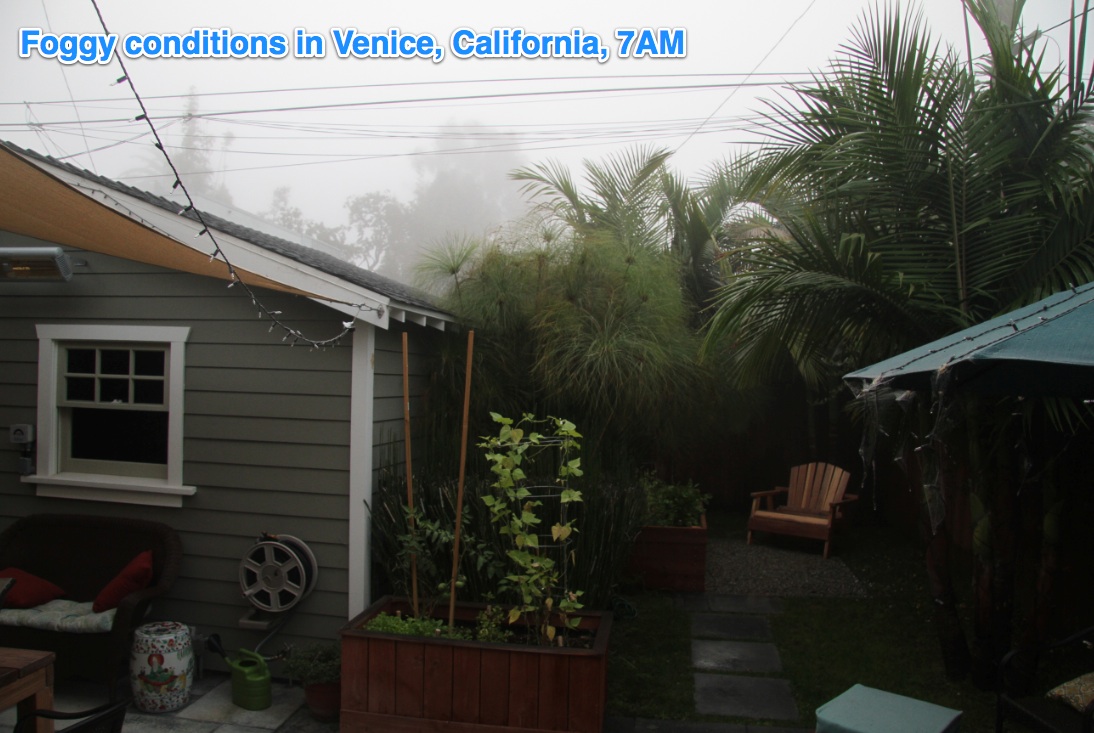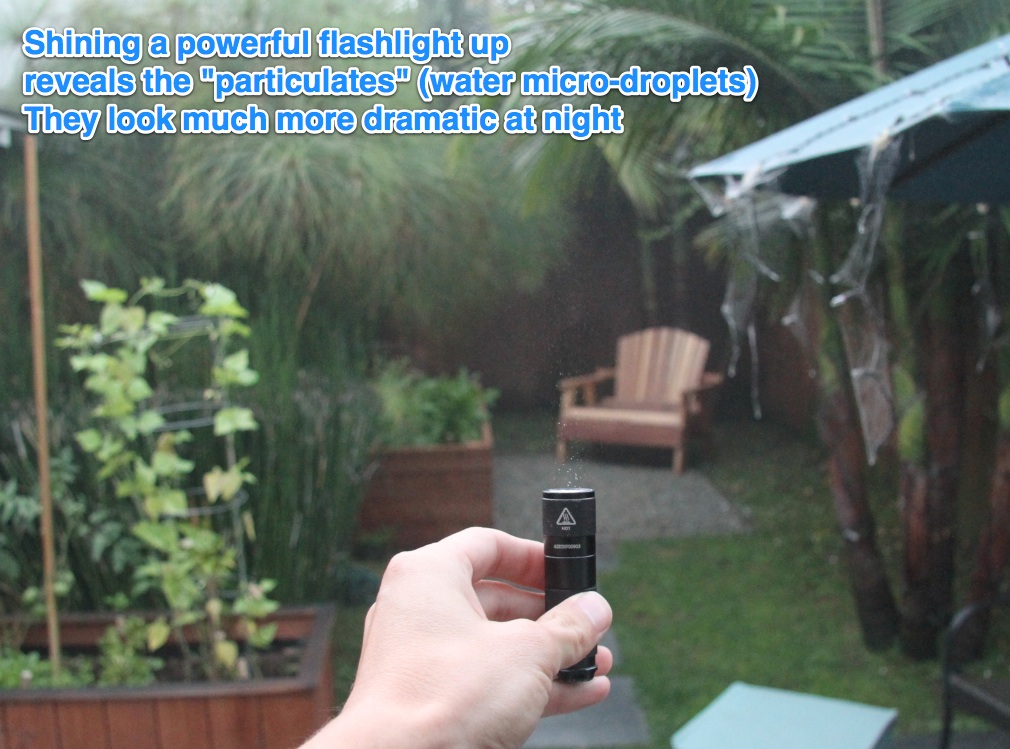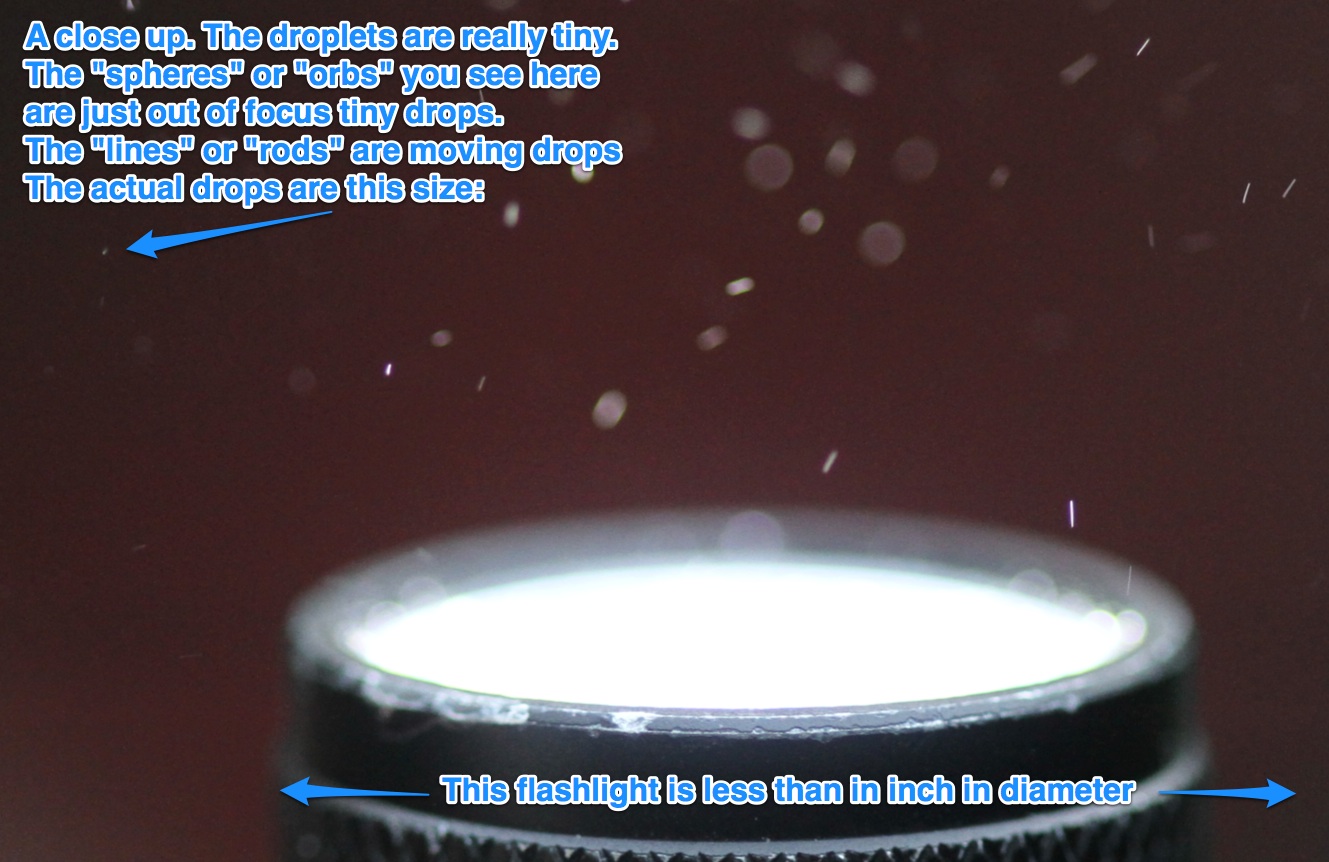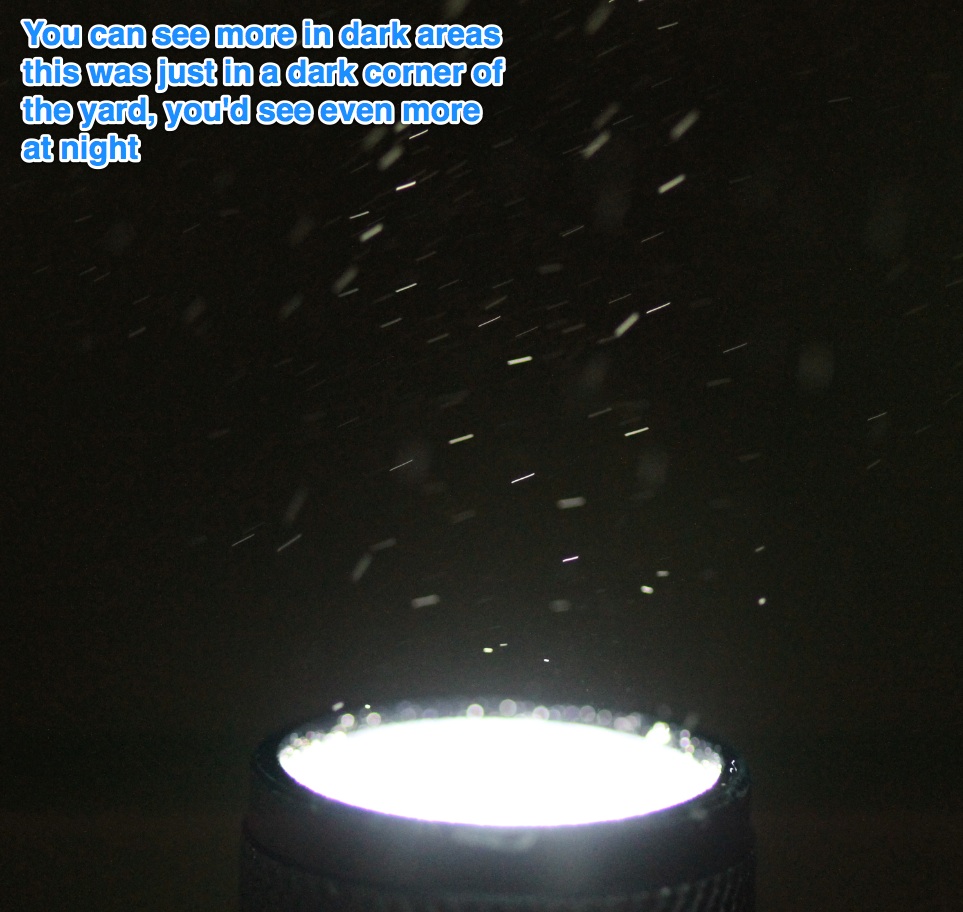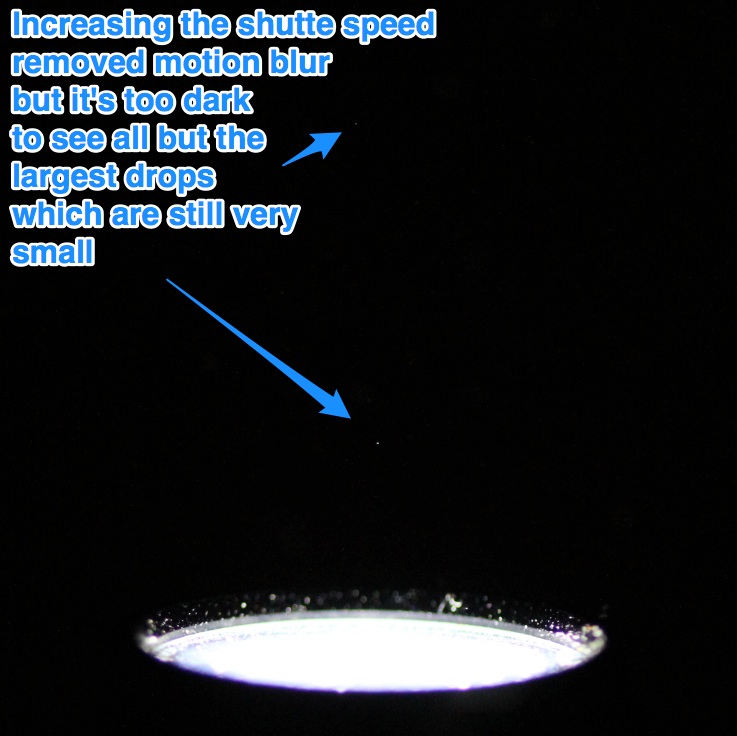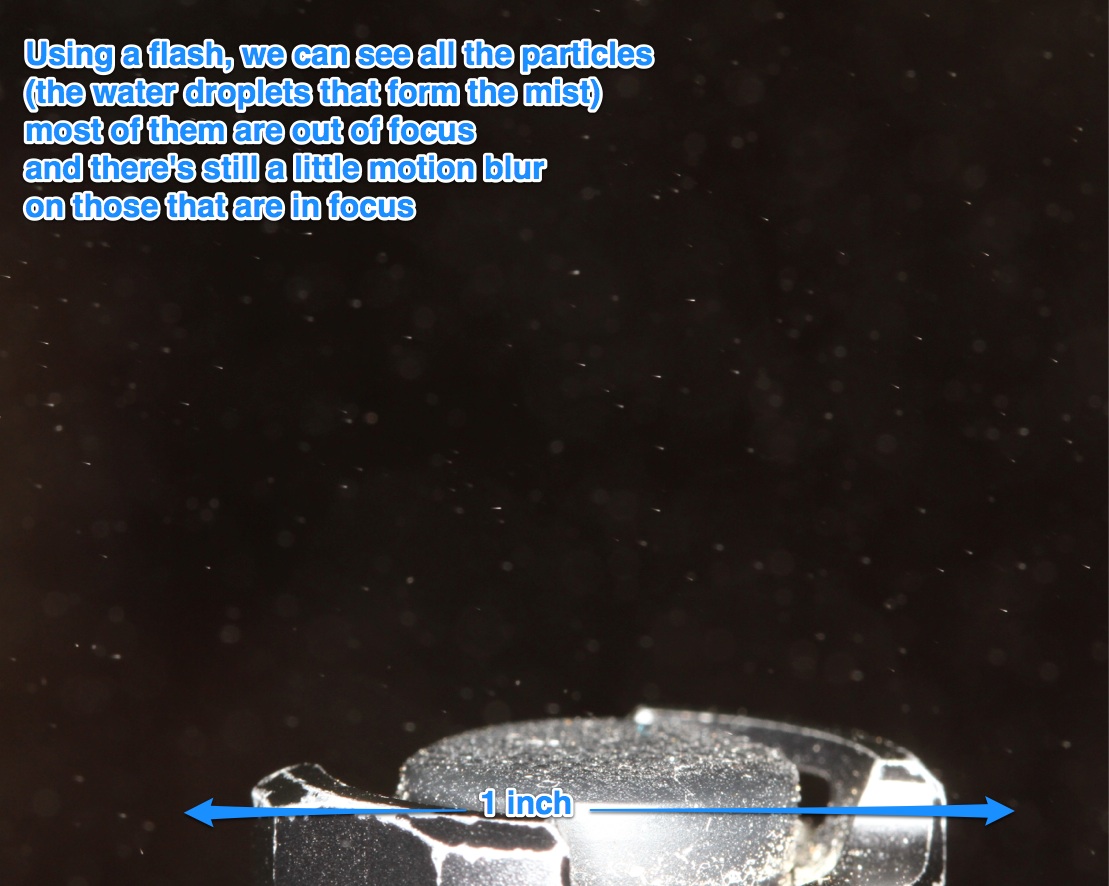 Unfortunately this misconception is still cropping up, such as with this 2014 video:
This particular video seems to show a combination of mist, dust (generally pollen or seeds), and insects.
[Post was updated Aug 18th 2014]
Last edited: