Ive had a few friends posting about this on FB lately, and like usual people dont check into things before they just click the share button.. Here's how it works:
User ABC sees this picture and caption: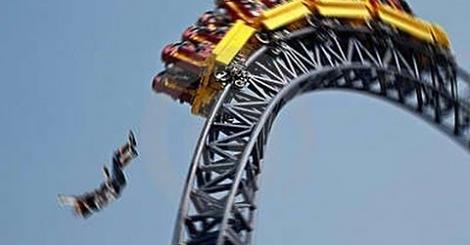 (Shocking Video Footage) 18 dead in horrific roller coaster accident
16 confirmed dead in roller coaster accident that occurred in Orlando's Universal Studios
(already see the inconsistency?)
When you click on the link (youtubevideoupdate.com) you're taken to a still frame of the exact same shot with a bit more drama: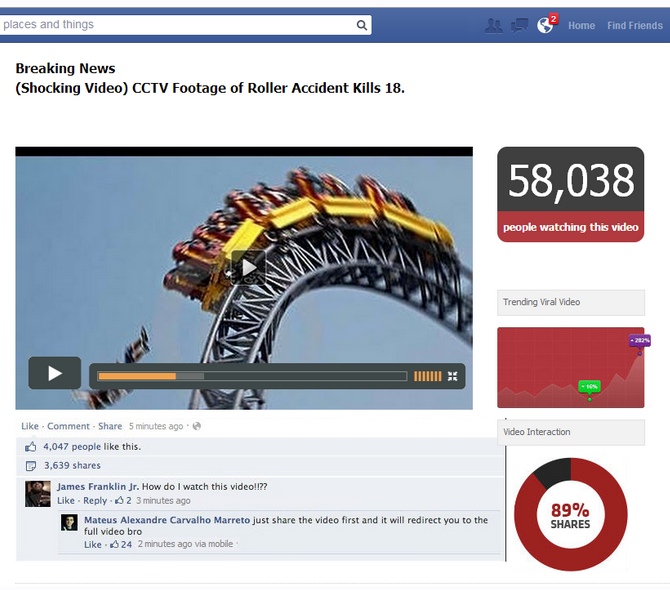 The only way to actually see the video is to share it, but you don't get to see said video.. instead you get sent here: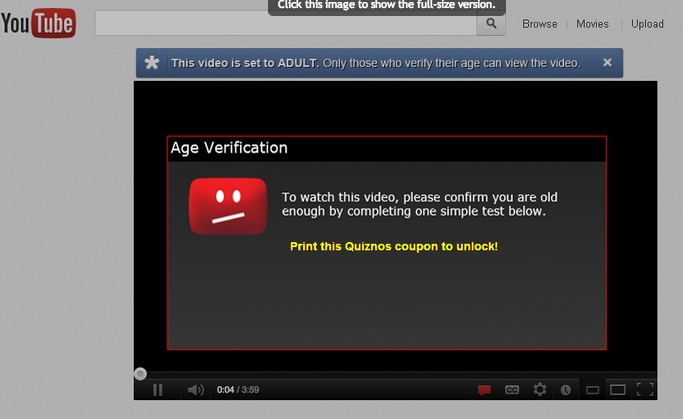 This hoax has been making the rounds for a little while, even thought theres a LOT of evidence that its a Hoax, including news articles:
http://articles.orlandosentinel.com...r-hoax-20140309_1_facebook-users-coaster-hoax
So I got curious and started digging around a bit, took a look at the web elements on the forwarded page
and found that the image is stored on imgur. I ripped it out of the HTML and did a quick image search. While I couldnt find the source of the image (looks like someone photoshopped it and uploaded it) I did find that its been used quite a bit for several major theme parks around the world and the US.
http://goo.gl/omDCKR
As the Orlando paper pointed out, its not only a hoax but opens up all kinds of issues with bogus websites.. like the one I got linked to.
If you guys can find the actual source of the image, awesome.. if not, heres to 3 min of your life you'll never get back reading this post.
Last edited by a moderator: