Administrator
Staff member
"Natural News" claims that there were suspicious exercises on the same day as the Boston Marathon bombings
http://www.naturalnews.com/039926_Boston_marathon_bombing_terrorism.html
No, really, it's not. The Library is
directly
opposite where the first bomb went off, hence "opposite the library", is the sidewalk, where the bomb exploded. Lots of people dropped their bags as they ran.
"Natural News" seems to be
deliberately conflating the fire at the JFK Library with the controlled explosion opposite the public library
. The tweets regarding the controlled explosion were:
(Times are Pacific, so 12:53 pacific is 3:53 Eastern, the bombing was at 2:50 Eastern, so these are about an hour after the bombing)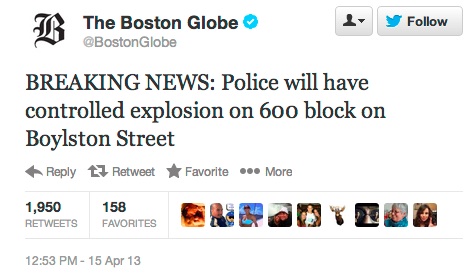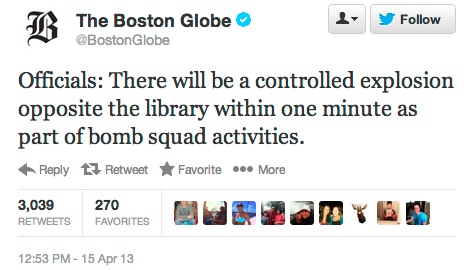 Obviously referring to the same thing, and simply clarifying the location.
Then AN HOUR LATER, they hear of the "explosion" at the JFK library: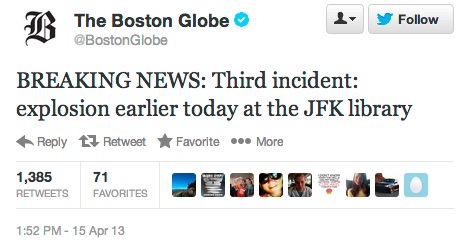 (Notice it's not "The Library", which is what they call the main Boston Public Library, as you would expect).
And much later they note it seems to be just a fire: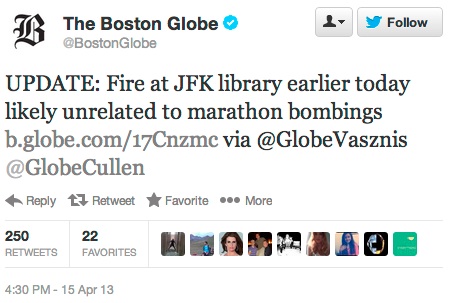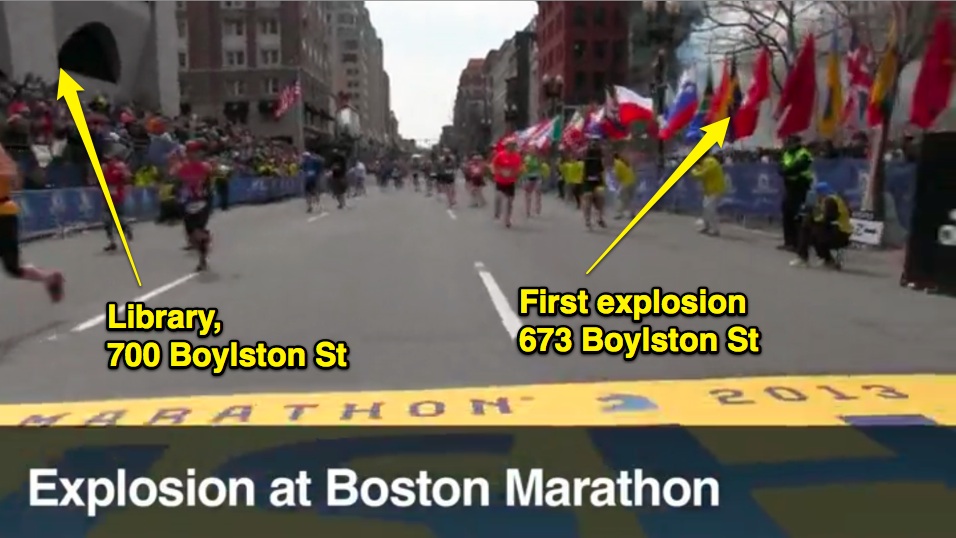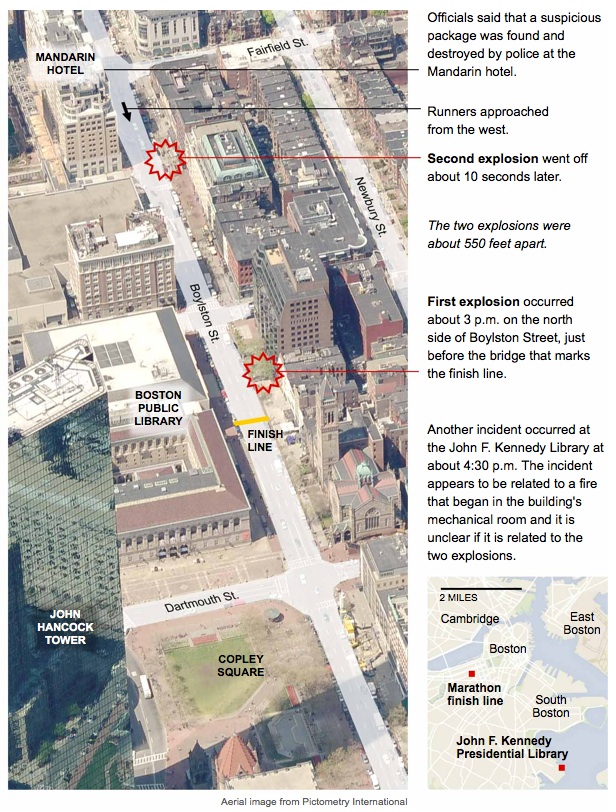 (Above image via Reddit, not sure of the source, but the positions are accurate)
Natural News seems to basically just making things up to fulfill their preconceived idea of what happened.
Last edited: