Administrator
Staff member
This reporter makes a rather startling claim about how the engine in the Hasting car crash "broke the laws of physics" by ending up behind the direction of travel.
Michael Hastings Crash Investigation Heats Up, Police and Fire Told Not to comment!
San Diego 6 -- Kimberly Dvorak's Investigative Report On Michael Hastings "Crash"
Crash scene defies laws of physics as engine block found behind the car

2:00 Dvorak:"also the placement of the engine and the drive train, as we are see here, they are completely, between 150 and 250 feet from the accident. However the car was going south and the engine and drive train were behind it. After I spoke with a couple of university physics professors, they said, in an accident like this, the engines and whatnot would go with the forward velocity of the ...."

http://www.sandiego6.com/story/details-of-reporter-hastings-death-remain-elusive-20130708
Except she got it wrong. The engine
was found to the south
, on the corner of Highland and Clinton. This is quite clear from the photos.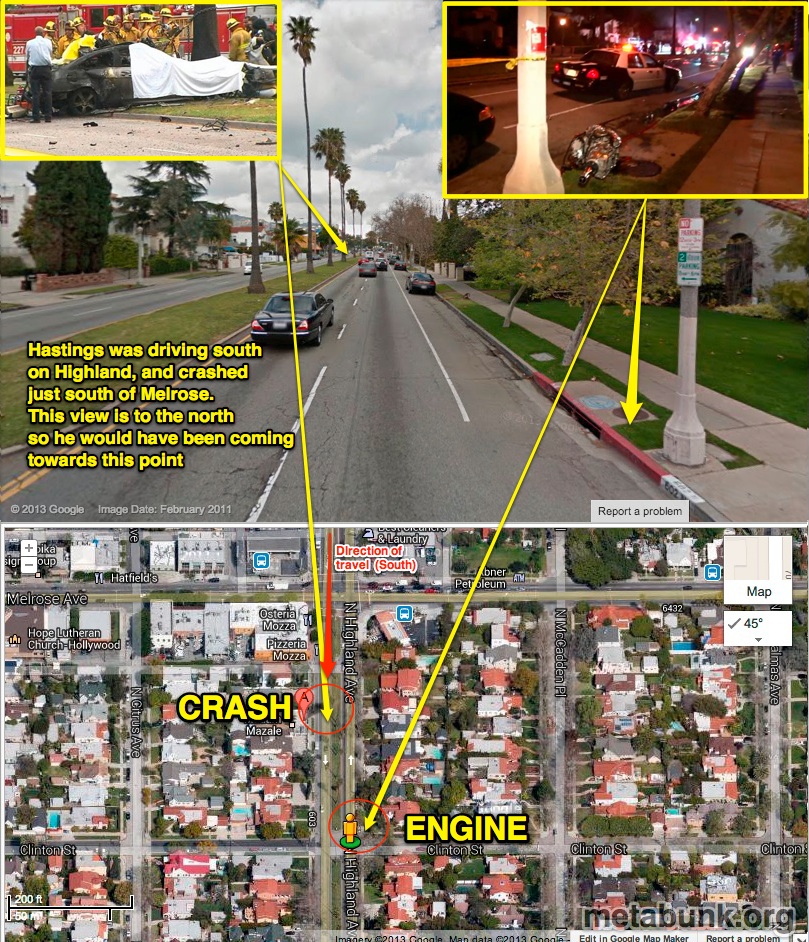 And here's a close up of the corner of Highland and Clinton.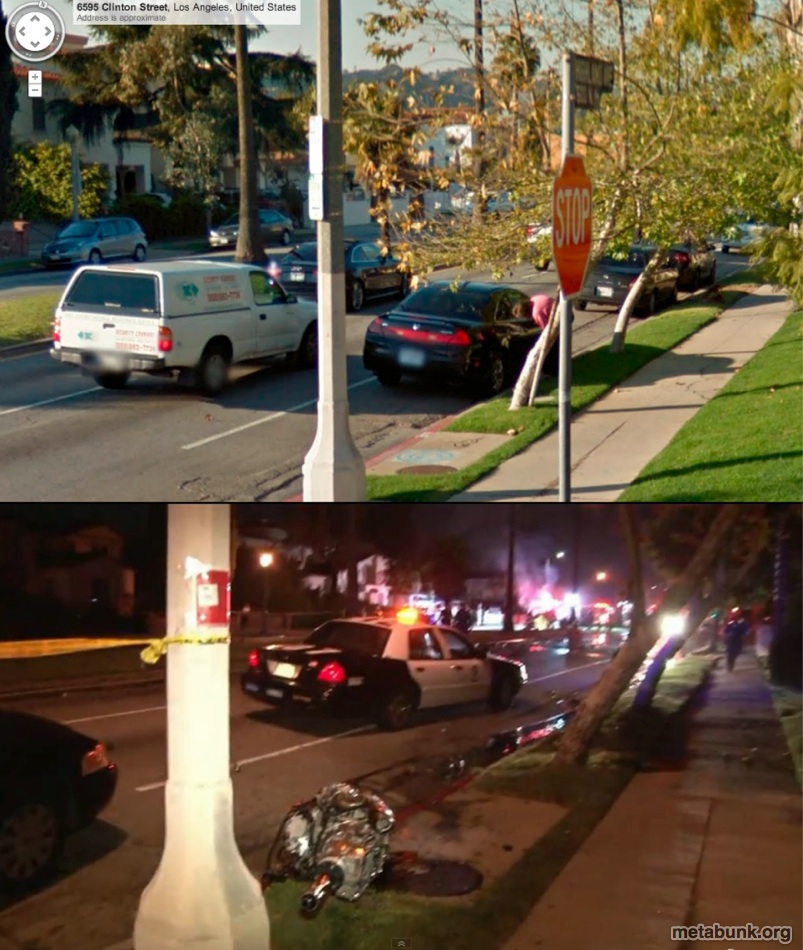 Source: http://goo.gl/maps/94mOs
And just to be absolutely clear: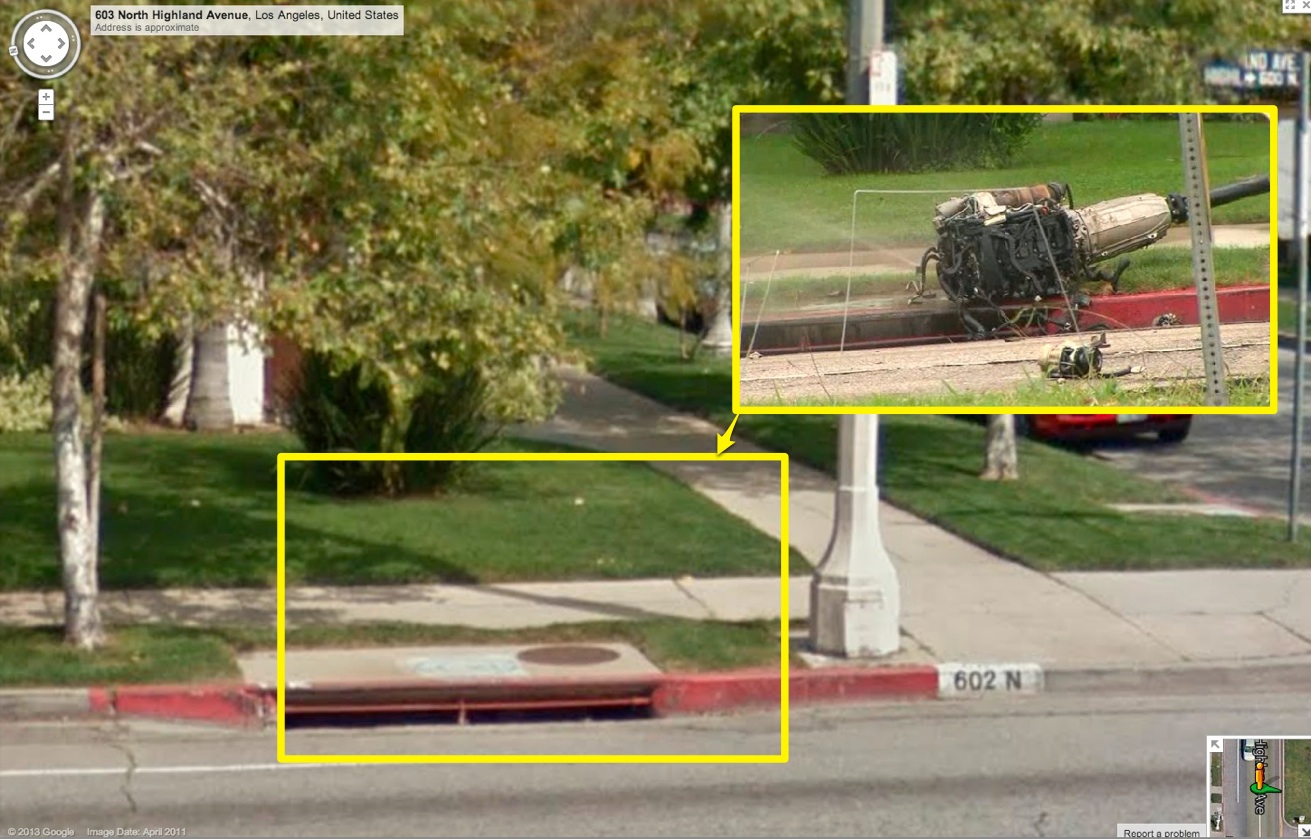 While the engine going the wrong way would break the physical laws of momentum, it would also break the physical laws of explosives. An explosion powerful enough to throw the engine block 200 feet backwards would have shredded the car into little pieces and broken every window on the block.
Forward momentum (impacting a tree at high speed) is the
only
way this could have happened.
The fact that she got this so wrong as to go consult some "physics professors" without actually checking if her basic facts were right, calls into question her investigation. She seems somewhat predisposed to go with the conspiracy angle.
There's nothing wrong with asking questions. You just need to start with a factual foundation.
Last edited: