8/5/13 - Michael Hastings' 911 Callers and New Video Confirm Large Explosions
[Admin Edit for debunk:]
The unusualness of the explosions debunked:
End result the same, a mangled car on fire.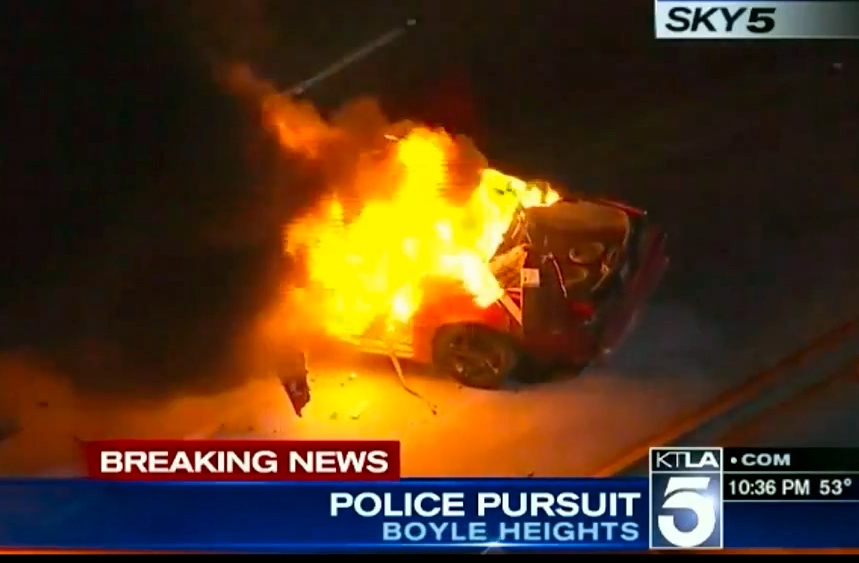 And if you think the security footage shows much bigger and brighter fireballs, then compare the footage side by side. Here's headlights, which would be basically identical, but are very dim in the helicopter footage: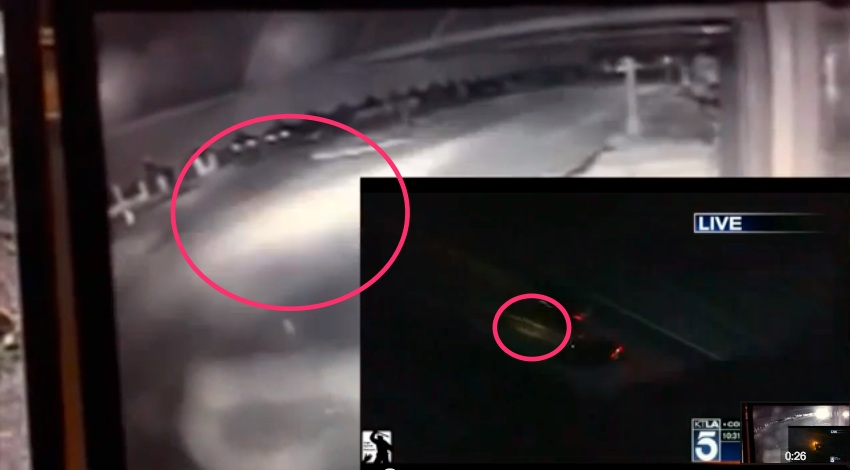 Then here's the fireball: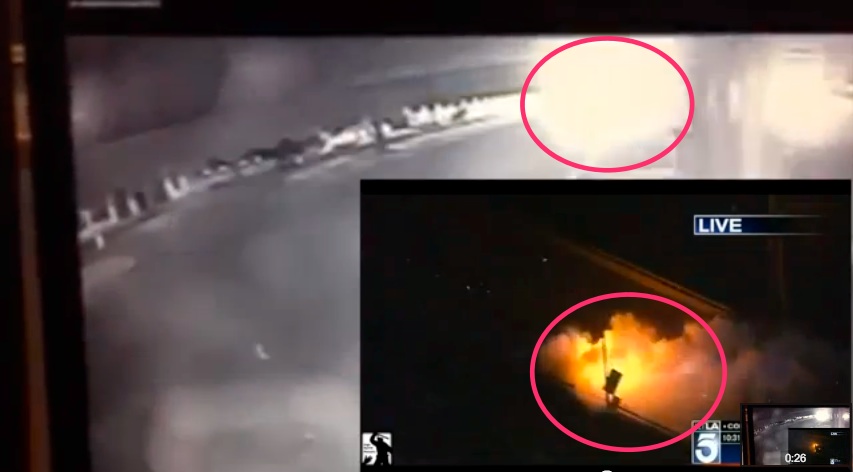 You'd have to brighten up the lower image so that the headlights match. Obviously the security camera is in some kind of night node, and makes things look super bright and flared out. More like: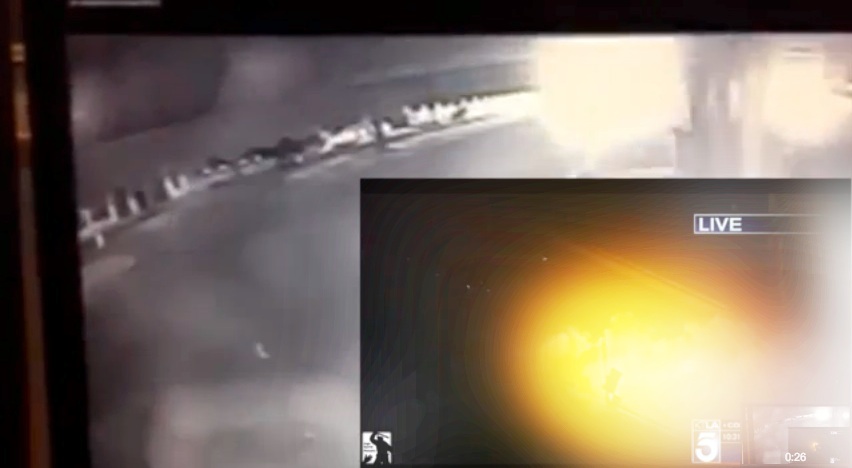 It's the same image, just different (simulated) camera settings.
Last edited by a moderator: