From a story by the
Activist Post
website: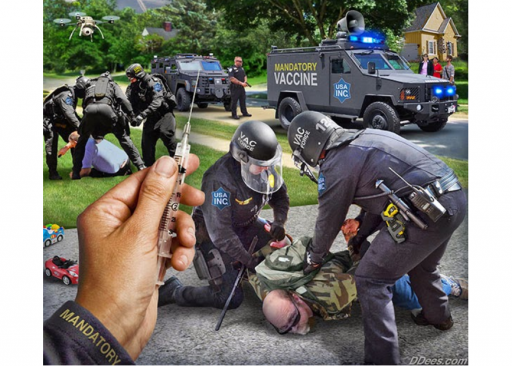 http://www.activistpost.com/2015/11...ving-mandatory-vaccinations-for-veterans.html
Essentially, the author is conflating immunization with paranoia about draconian government and rolling veterans into it for additional impact.
I started doing my research by locating the actual bill. It is located here:
https://www.congress.gov/bill/114th-congress/senate-bill/1203/text
The whole passage reads as follows. The boldface emphasis is mine
Chapter 17 of U.S. Code pertaining to veterans' medical care, specifically 1712(4)(e) is here. Again, boldface emphasis is mine.
http://uscode.house.gov/browse/prelim@title38/part2/chapter17&edition=prelim
I could not find any references to "over ninety vaccines" in the U.S. Code. However, I did locate actual VA recommendations for vaccines. There are ten and, again, the term "recommended" is prominent.
http://www.prevention.va.gov/Healthy_Living/Get_Recommended_Vaccines_and_Screening_Tests.asp
I can offer some anecdotal evidence as well. I am a veteran and became a registered volunteer for the Veterans Administration this year. Aside from a standard background check, I also had medical screening to determine my immunities and had the option of updating my shots, to include immunization for Hepatitis B. It was clear throughout the process that everything was
voluntary
. If I declined shots, all the VA wanted was a signed waiver.
After all, the omnipotent global power structure doesn't want to get sued.