Administrator
Staff member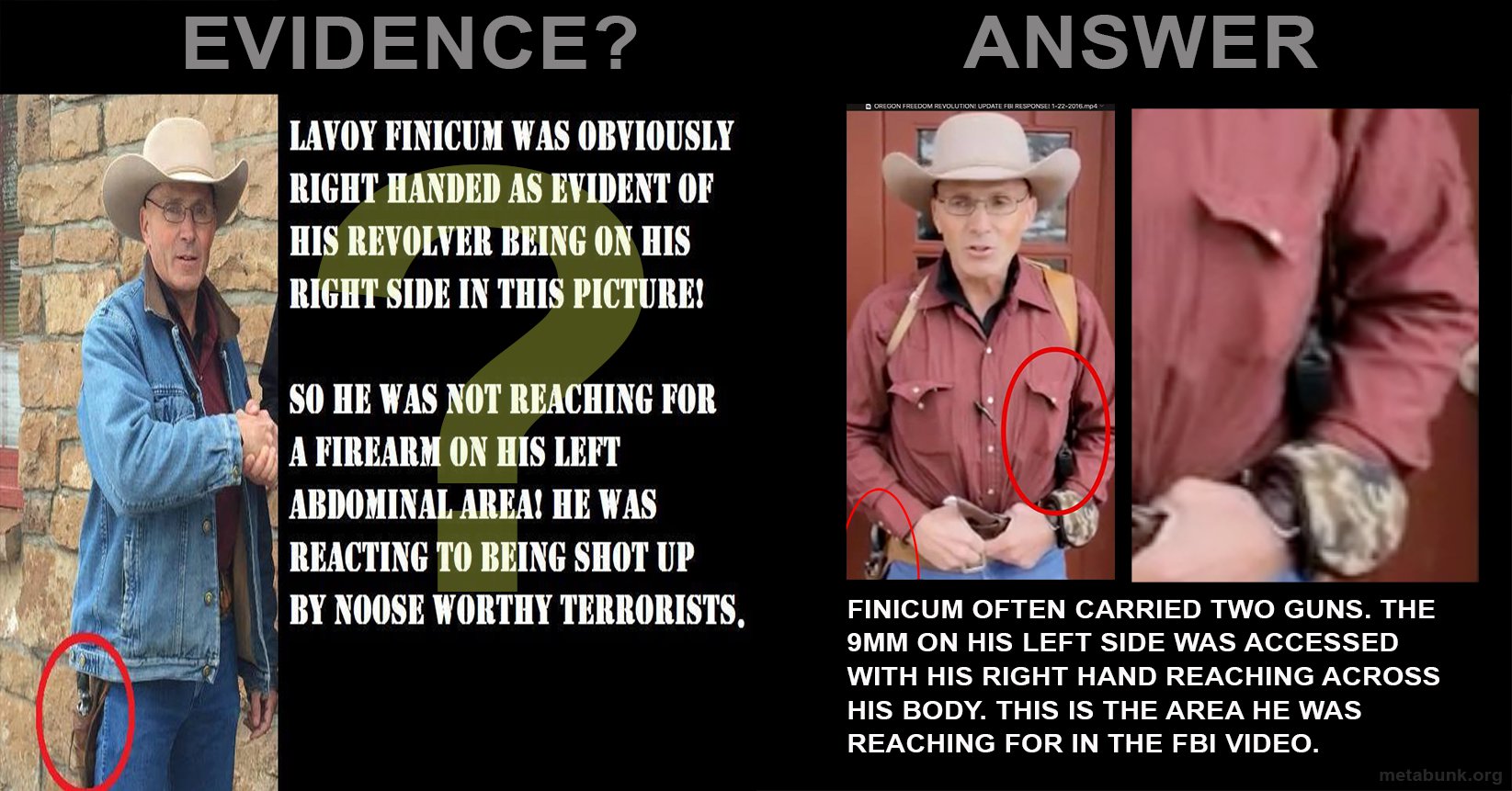 LaVoy Finicum was shot by the FBI. Depending on your
interpretation of the video
he was shot either before or after he put his hands down and reached across his body with his right hand to an area on the left side of his body. His left hand is either reaching for the same area, or pulling his jacket aside.
A common meme being shared is show above, on the left. The claim is that since Finicum carried his gun on the right, then he would not have reached for his left side unless he had been shot there.
This is incorrect. While Fincum was well known at the Malheur refuge for having a gun slung on his right hip (his open carry gun), he also c
ommonly wore a concealed carry 9mm on his left side.
This is mounted in a shoulder holster, and would be drawn with the right hand, like this: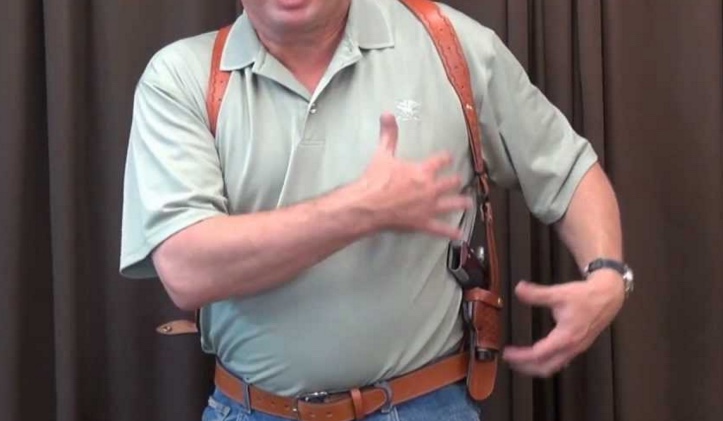 Hence, while it's within the realm of possibility that he was shot where he carried his gun, his actions seem more consistent with reaching for his concealed weapon.
There are multiple images and video of Finicum with this shoulder holster - the only use of which is to mount a gun on the left side that is drawn with the right hand.
This video was from the day before he was shot. Given that he wears the holster in an interview with a local newspaper, it seems very likely he would have worn it when he ventured out of the refuge.
However, he might not have used the holster the next day.
http://www.mercurynews.com/crime-co...ting-video-fbi-releases-footage-lavoy-finicum

"On at least two occasions, Finicum appears to reach his right hand toward a pocket on the left inside portion of his jacket," said Greg Bretzing, special agent in charge for the FBI in Portland.

"He did have a loaded 9mm semi-automatic handgun in the pocket," he said.

The arm motions for drawing from a left inside jacket pocket would be essentially identical (in the limited resolution video) to drawing from the holster.
Last edited: