Administrator
Staff member
This video has something strange going on with Justin Bieber's eyes:
[Youtube video removed, I've replaced it with this short focused clip]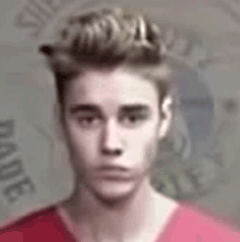 When the on-screen clock reads 13:07:45, his eyes take on a strange half-lidded appearance, as if they are both open and closed.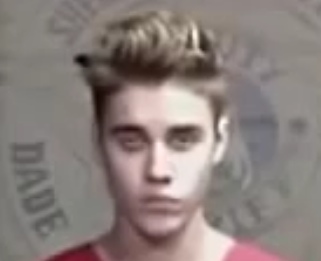 And actually they kind of are, but only in the video. It's a very common video compression artifact. The video software tries to save bandwidth by not updating areas that don't seem to have changed. This video is rather heavily compressed, so you see things like the judge's glasses being messed up, his ear falling off, and an odd square line on his forehead. But nobody is looking at the judge.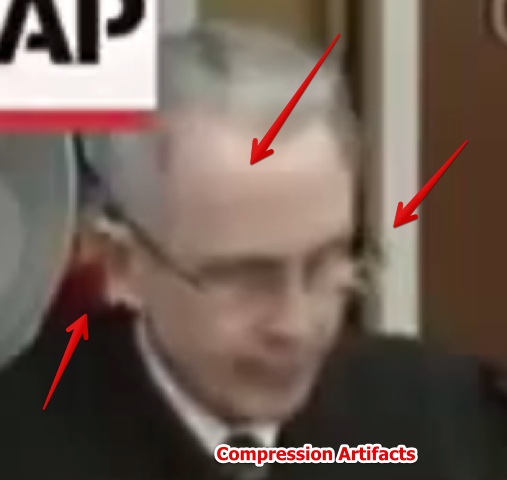 This compression happens upon specific boundaries in the image, here it looks like the top half of his eyes are from a frame where they are open, but the
bottom half are from a frame where they are closed
. Some regions of his face had a change detected, so were updated. The other regions did not change enough, so still has the old parts of the image in it, so you get this off split. Likely the bottom half of the eyes are from a few frames earlier.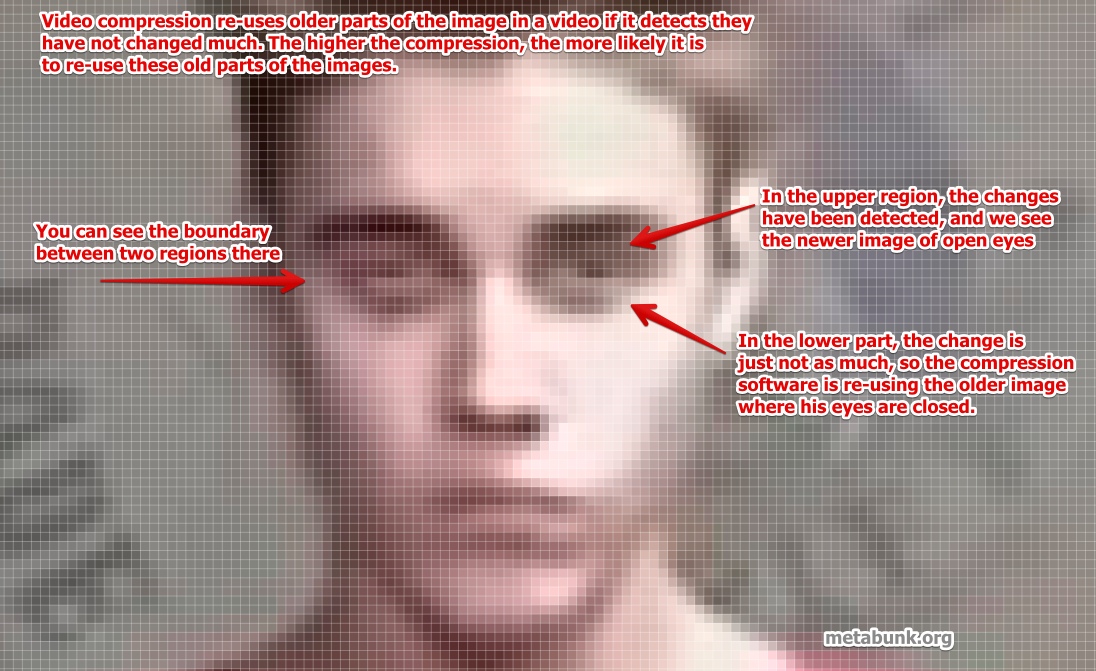 A better version of the video can be found here:
And in this version, there is a lot less compression, and the eyes look fine. Here's the same frame in both videos:

and a close up: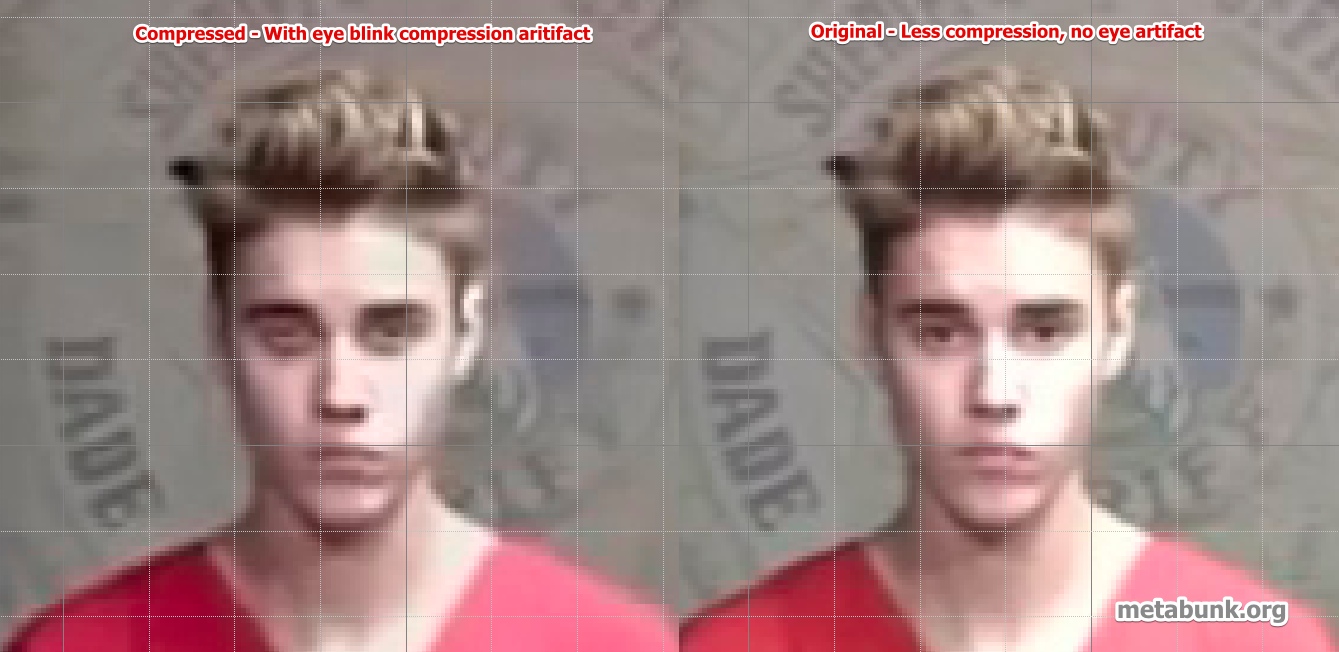 This is a surprisingly common artifact in video compression, as there's a lot of close up video of people, and people blink, and sometimes the bottom of their eyes falls into a region of the video that does not make the cut (in terms of changes being detected). The software works well for objects that are moving around, but not so well for changes within an object, like the eyes.
But this is one odd conspiracy theory that's going to keep cropping up again and again, which is why I wrote this rather detailed debunk for a silly Bieber story. It can be re-used for the future "reptile eye stories", and re-applied to those in the past. Ultimately saving good debunking time.
Last edited: