Administrator
Staff member
Unusual "Ice Boulders" on Lake Michigan are being promoted by some as evidence of a secret "geoengineering" program, when actually they are a natural phenomena that simply does not happen every winter because it needs certain combinations of weather conditions.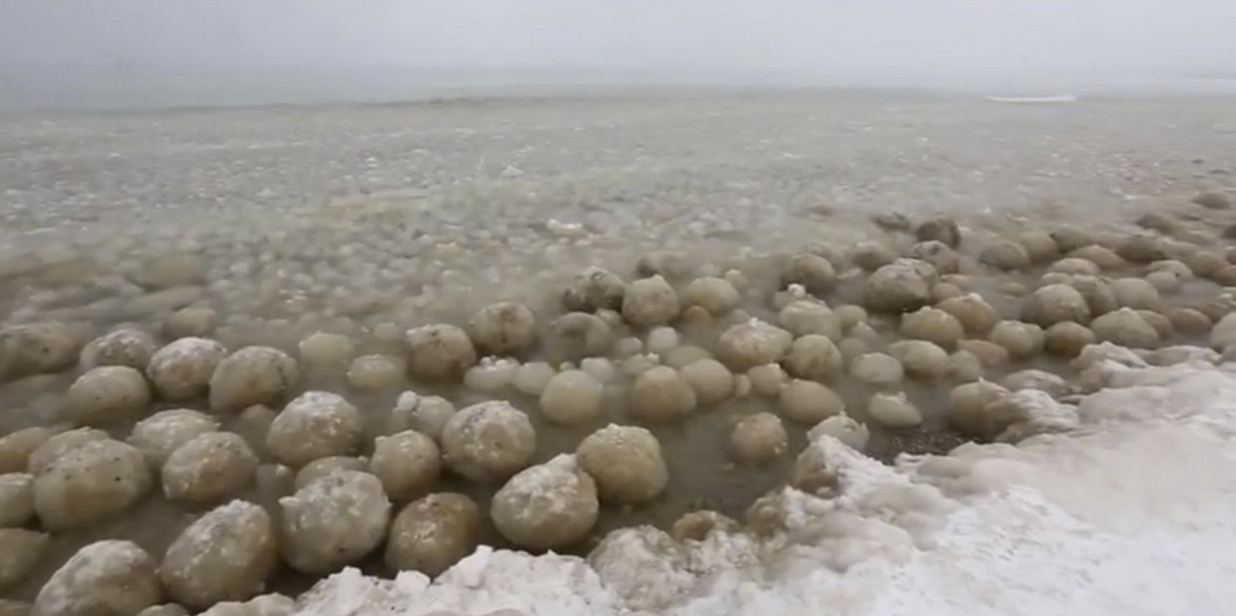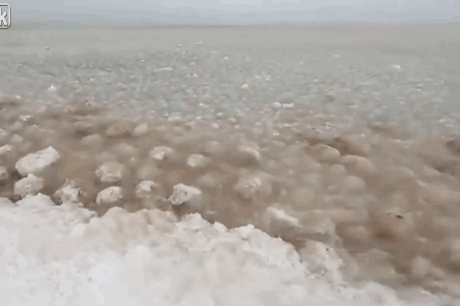 http://www.huffingtonpost.com/2014/01/09/lake-michigan-ice-balls-video_n_4570097.html
And here's a historical account from the 1966 book
Air photo interpretation of Great Lakes ice features
:
https://archive.org/details/4736697.0001.001.umich.edu
Yet some alternative theorists suggest they are so unusual they must be evidence of a secret program of geoengineering:
http://www.geoengineeringwatch.org/climate-engineering-fuels-devastating-hail-storms/
[bunk]
Are there other recent examples of unprecedented "ice balls" created by massive artificial/chemical spraying of nucleating elements?
Yes again.
Ice boulders on the Great Lakes never before seen until the last few years. Do you believe the explanations given for all the unprecedented oddities by the mainstream media "experts" who are literally paid to say whatever their told to say?[/bunk]
But as we above, the claim "never before seen until the last few years" is just flat wrong. In fact there's a 1966 book with multiple reports going back to the 1940s. So how did this misconception arise?
The problem with rare phenomena is that they don't happen very often.
Since they happen so infrequently, people often encounter them as new things. This becomes a particular problem in the early decades of the internet age (i.e. now, and for the next few decades). Because of the huge proliferation of phones that take photos and record videos, and the easy transmission of these over the internet, then there every-ten-years-or-so rare events which might just a mention in the local news (if that - as they are not so interesting to locals) become a national story, because it's unusual and interesting.
Ball Ice has of course happened before, as shown above, and it's even happened in even in the internet age. Here's one story from 2002:
http://www.islandnet.com/~see/weather/whys/iceballs.htm
Here's a more recent example from Sweden in 2010:
http://www.thelocal.se/20100105/24210
Note again how even more rare this is in Sweden. Three since the 1950s means about one every 20 years. Plenty of time for them to seem like a new thing.
Here's an account from the 1999 book "Huron: The Seasons of a Great Lake"
http://books.google.com/books?id=8HQoq7R0nWQC&lpg=PA47&dq=frazil ice balls&pg=PA48#v=onepage&q=frazil ice balls&f=false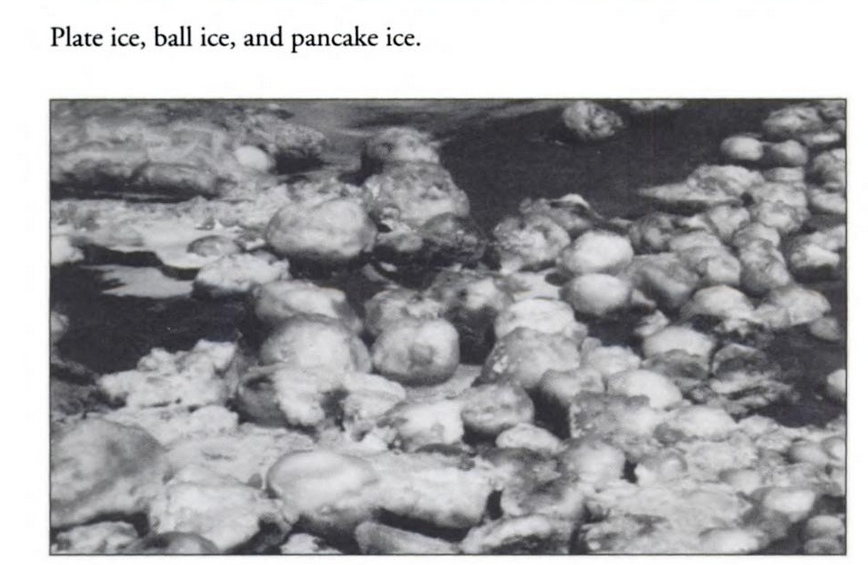 Last edited: