Iain Carstairs came to my attention as a result of this Tweet: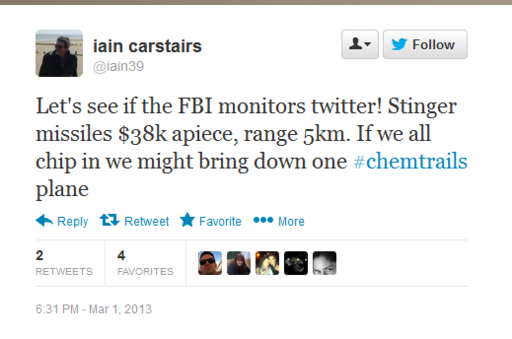 I wondered what could make a person issue such a statement?
Iain Carstairs is from Bedford, England, where
he sometimes does artwork
.
I found that Iain Carstairs claims to have only recently learned of this issue, and has written an
article about chemtrails on his Blog
The purpose of this thread is to examine the factual basis and errors made by Carstairs in making his declaration:
The Reality of Chemical Spraying: peculiar air in NATO countries!