Administrator
Staff member
http://www.accuweather.com/en/weather-news/historic-sandy-targets-new-yor/701206
A hurricane heading straight for New York? It's just weather, but some people will see that this is obviously a conspiracy. But what exactly is the conspiracy? Well, we'll have to wait and see what happens to find out. The mainstream options are:
A) Nothing happens, just a bit of rain
Here conspiracy is the media coverage. It's obviously sensationalized to either keep people in a state of fear, or to distract them from something else. Clearly the Elite made the storm flare up, then steered it away, just to keep people from seeing from what is really happening.
B) Severe flooding, but New York City escapes the worst
Here the the Elite clearly steered the storm away from their favorite city, demonstrating their power over nature.
C) Direct hit on New York
The Elite were punishing someone with a financial interest in New York, and had steered the storm straight to it.
D) Massive rain and flooding keeps election voter turnout low

The Elite made this storm do this to directly affect the outcome of the election.
So
no matter what happens, you are guaranteed to get a conspiracy out of it
. It's the perfect storm of conspiracy opportunities.
And those are just the mainstream conspiracies, veering slightly more extreme we have
Prison Planet suggesting
that the massive devastation would drive people into FEMA prison camps, presumably paving the way for martial law and depopulation. And then you have the Facebook Fringe suggesting it's caused by HAARP (a radio transmitter which has a small effect on the ionosphere, and zero on actual weather)
Then on YouTube you've got bizarre theories like
this one claiming "infrasound" is being used to steer the storm.
Of course HAARP cannot affect the weather. Have a look at the official HAARP FAQ:
http://www.haarp.alaska.edu/haarp/faq.html
And HAARP is nowhere near the Hurricane, it's in Alaska, and pretty tiny in the global scheme of things: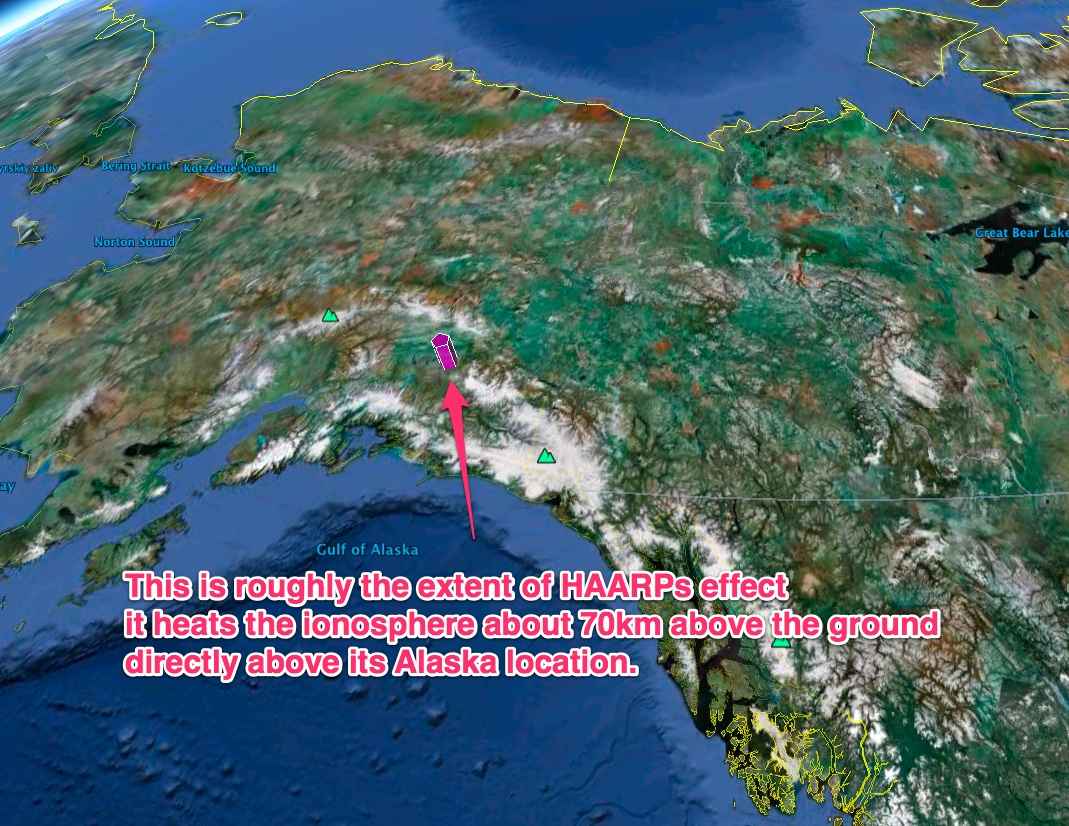 http://www.haarp.alaska.edu/haarp/ion4.html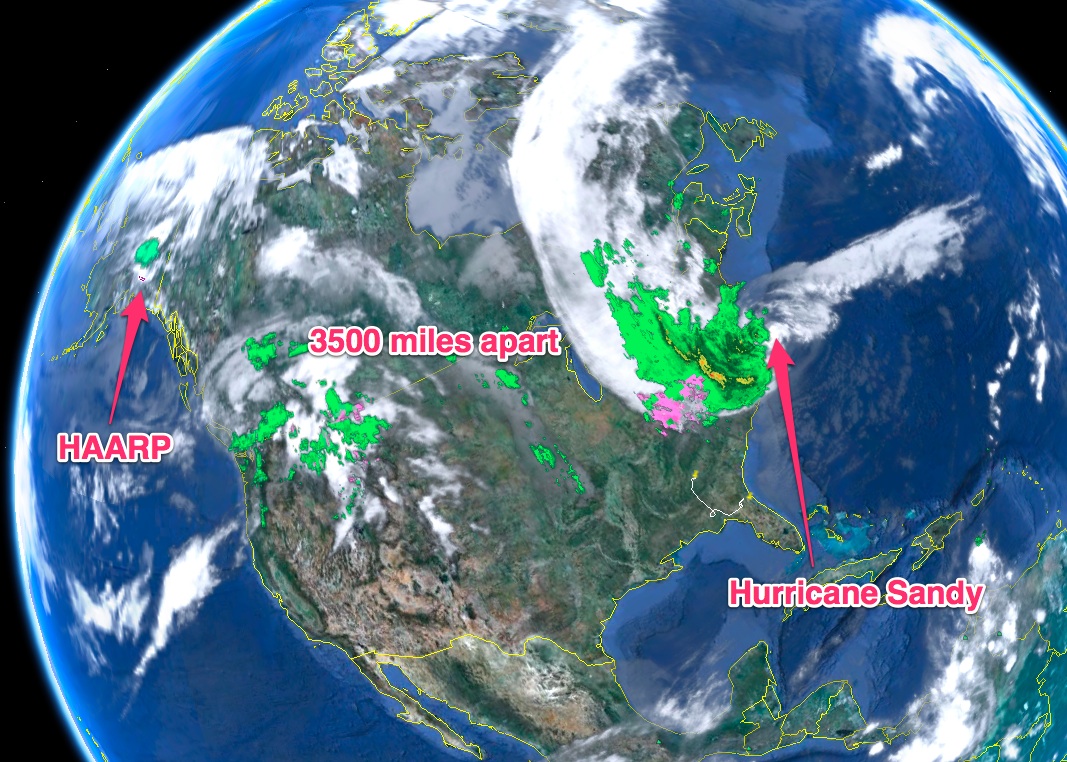 Conspiracies regarding steering hurricanes have a quite a history (including one where the
Japanese Mafia caused Katrina
), and in part it's backed by a little science. There has been some research into steering or otherwise mitigating hurricanes, and even some experiments. Here's one such theory - dropping soot on the hurricane to slow it down.
http://www.telegraph.co.uk/news/wor...sts-a-step-closer-to-steering-hurricanes.html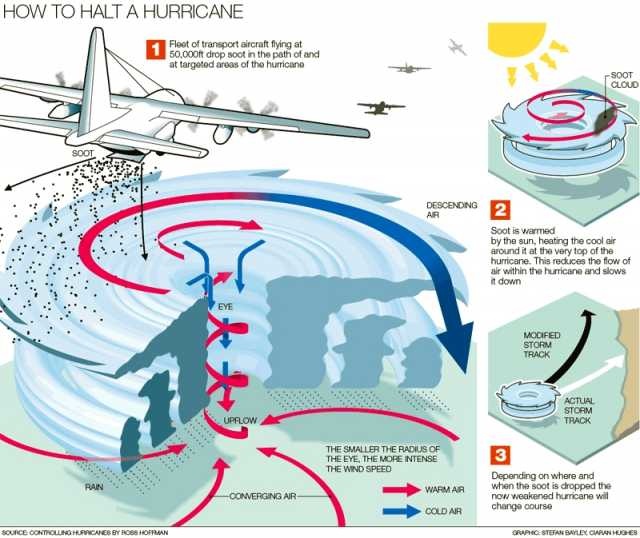 The science dates back to the 1950's with the
National Hurricane Research Project
and some actual experiments in
Project Stormfury
. One of the first experiments was
Hurricane Ester in 1961
, a storm that looked like it was heading from New York, but then turned away. However the actual modification was done a few days earlier, dropping silver iodide on the storm, which maybe weakened it a bit, they could not really tell. More
recent research seems to indicate
that ALL of the results of Project Stormfury were most likely just natural random variations in hurricane motion.
There are several other proposals, but
as the NOAA points out
, they are very unlikely to do anything for a large storm
Of course the problem here (from the conspiracy point of view, and even assuming that this theory works) is how you'd do such a thing in secret, and do it with any accuracy. This storm is massive, and would requie a massive effort to affect it in any way. Plus remember this is a THEORY, what if you actually made things worse? (or better, if you were actually trying to make it worse?).
So if HAARP or planes full of soot did not steer Sandy, then what did? Well, the problem with many visual representations of the path of a hurricane is that they present it like it's a ball rolling randomly around on an empty tabletop. As if the storm itself is dictating its own motion with no rhyme or reason.
But what dictates the motion of a storm is actually
the surrounding air masses
. Technically
the steering winds
. In the case of Sandy this was a combination of a high and low pressure pair over the north Atlantic, and the Jet Stream. To understand why Sandy moved as it did, you've got to look at a picture of the things that actually made it move.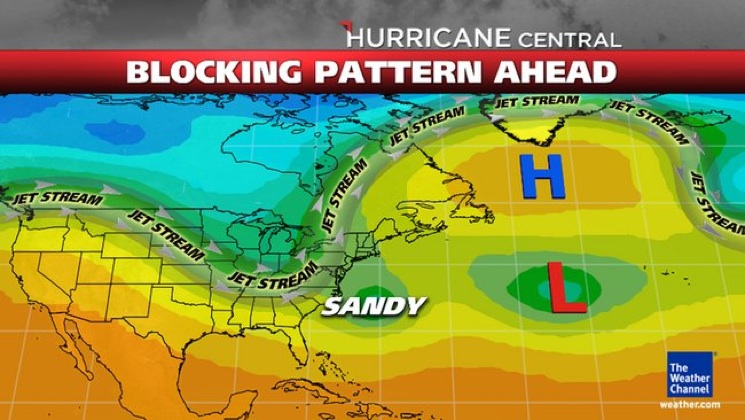 http://www.climatecentral.org/news/...-hurricane-sandys-rare-damage-potential-15170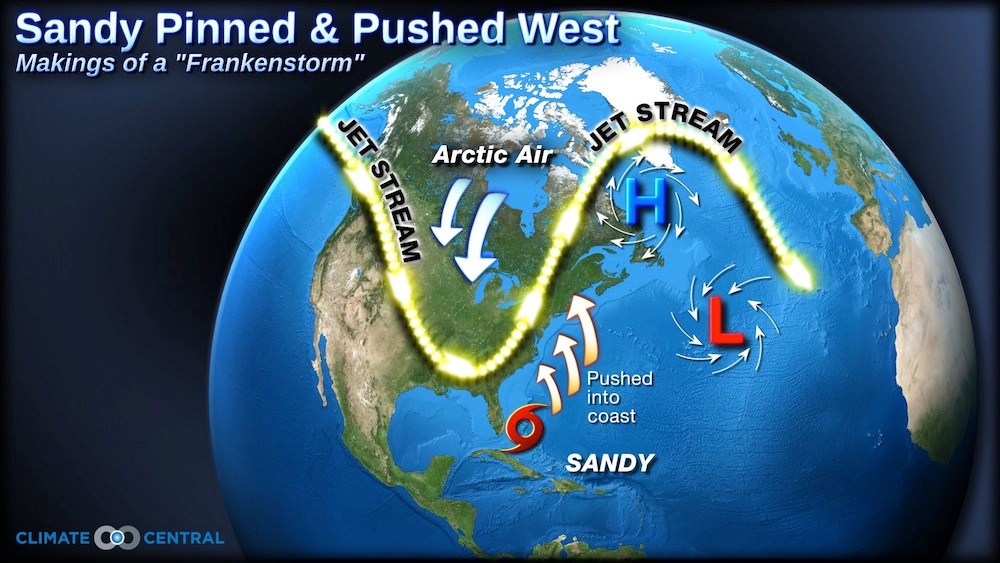 This was all well understood far in advance. It was not at all surprising just bad luck. The thing is, this storm is doing pretty much exactly what the forecasts predicted days before it hit New York. Here's ALL the forecasts for the storms path from Oct 26th, two days before the turn inland was made.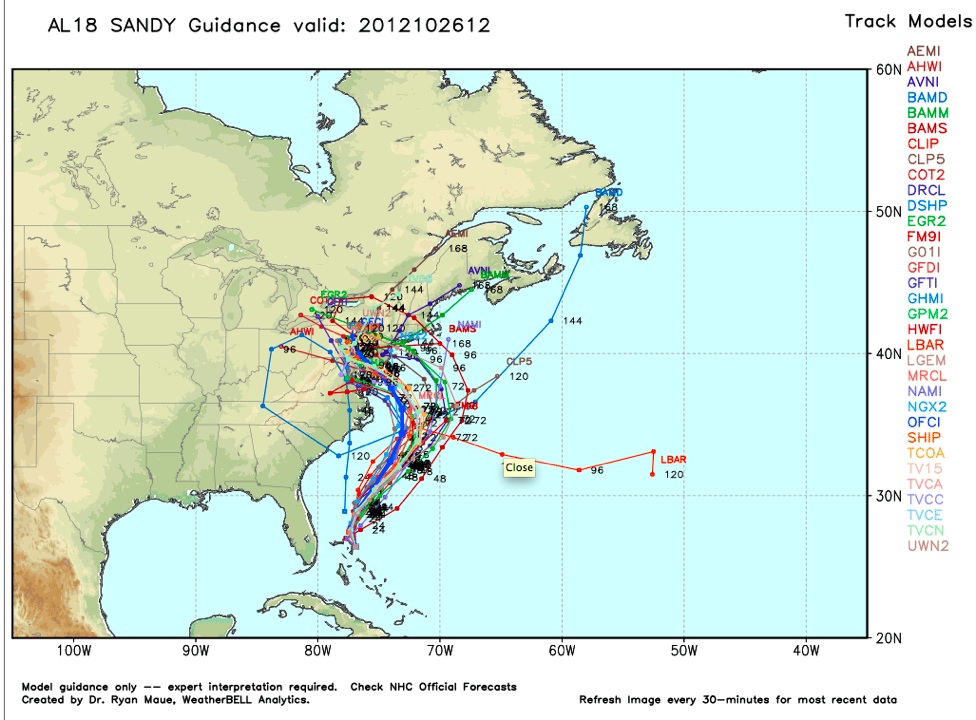 And here's one such forecast in detail, predicting the Oct 29th state from back in Oct 25th. Note here, unlike most simplified diagrams, you can see the actual surrounding wind systems that control the motion of the storm.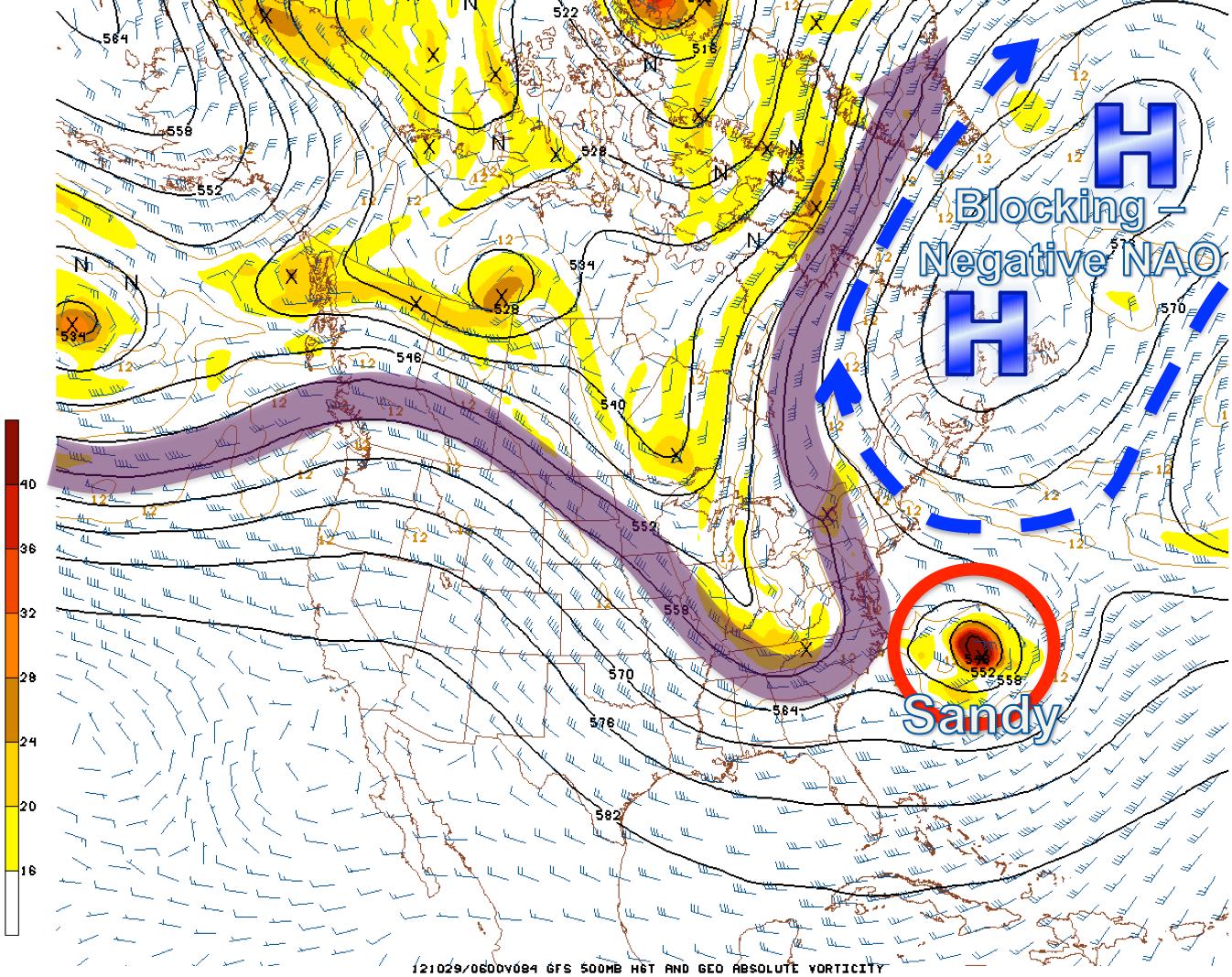 While Sandy was big, it's just a part of a much larger system, so looking at the storm by itself and exclaiming "why did it turn left by itself" is rather silly, missing the big picture (the picture above). There's nothing unexpected here. There's no evidence it was manipulated. It was just a really bad storm.
Last edited: