Update: Many of the "bullet holes" pointed to by reporter Evan Solomon were actually existing marks in the wall that he or someone had misidentified. The marks are visible in older images available on Google street view. CBC issued a correction the the story.

The actual bullet holes seems to be in group lower down on the wall: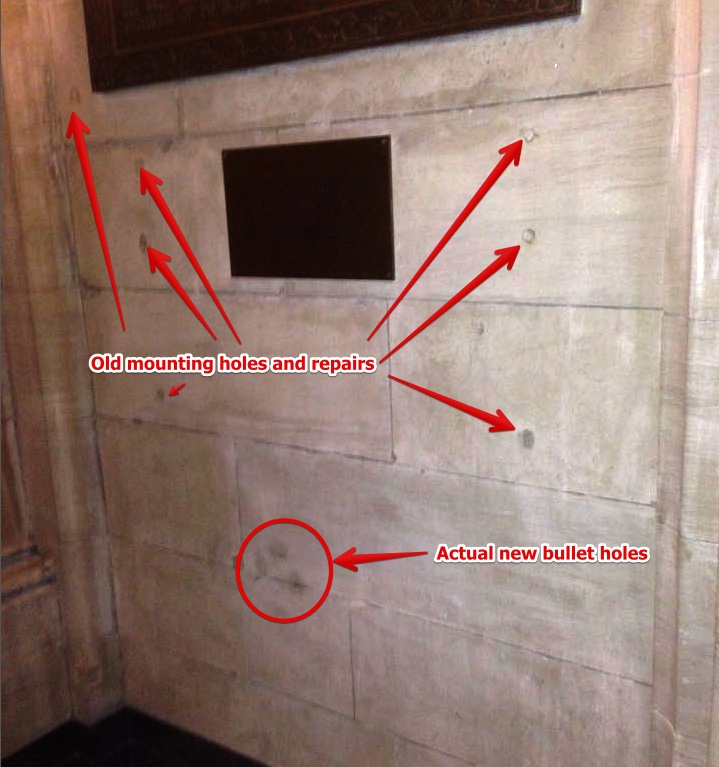 Image source:
http://www.reddit.com/r/canada/comments/2k3k0z/kevin_vickers_receives_standing_ovation_from/clhtp1i

The following is an edited version of the first post in this thread. The original is here.
-----------------------------------------------------------------------------------------------
The blog, "The Memory Hole" has a post claiming that the bullet holes allegedly produced by gunshots from the shootout in the Canadian Parliament building have actually been there since April 2013:
http://memoryholeblog.com/2014/10/31/ottawa-shooting-evidence-of-a-staged-false-flag-attack/
Here is the photo, as seen in the blog: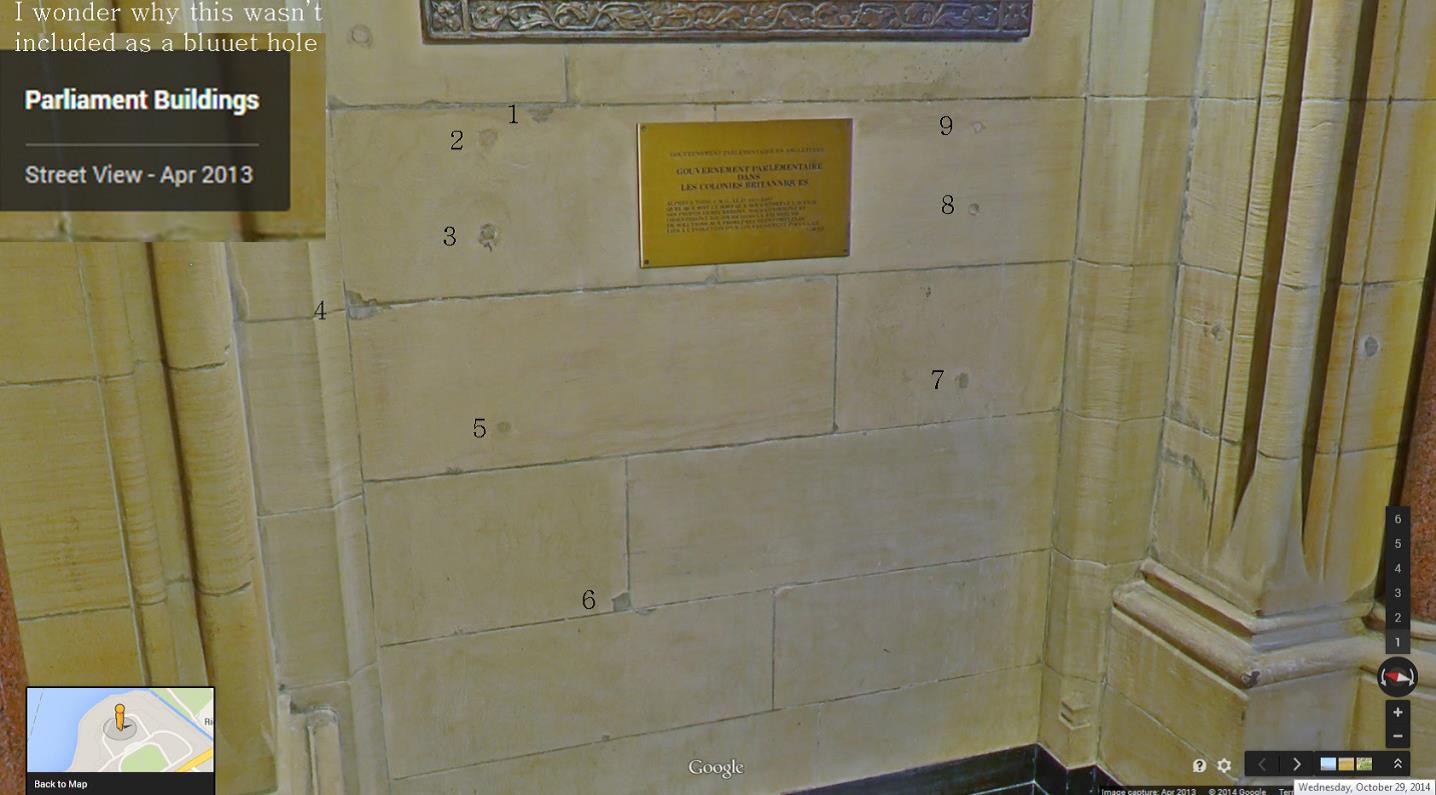 This is from Google Street View, the full image: (
https://www.google.com/maps/@45.4253355,-75.7001496,3a,39.1y,88.03h,77.99t/data=!3m5!1e1!3m3!1sDM19X-jMbXbdKblfKFWm-w!2e0!3e5)
Meanwhile, the YouTube channel "Free Radio Revolution":
FWIW, it appears to me that some of the chipped areas in the wall may not be from bullets, but others sure do look like they are.
Last edited by a moderator: