Administrator
Staff member
The video proports to be a pentagon briefing from 2005 about a proposal to spread a virus in the Middle East that would prevent people from developing extreme religious views. Besides the obviously ludicrous nature of this idea, the video itself is fake, a deliberate hoax. The most telling thing is that the graphic that supposed shows "two different individuals" is actually two images of the same brain.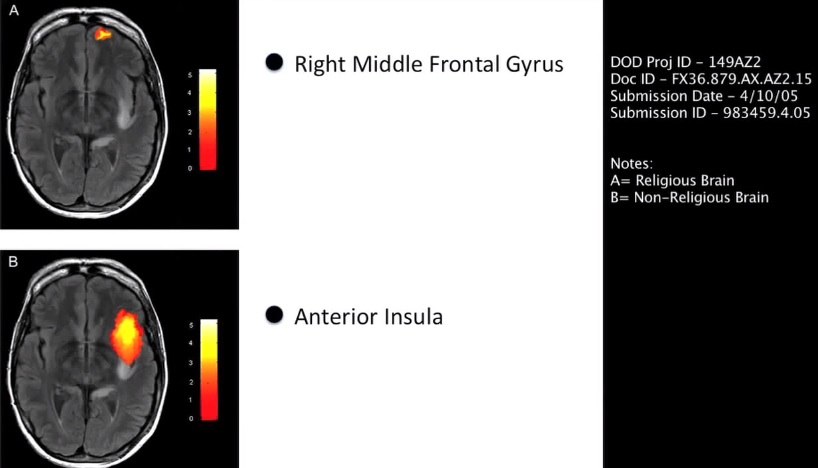 More telling, it's actually the brain of a 43 year old meth addict, taken from this article in the Dec 2010 issue of
Neurology
.
http://www.neurology.org/content/75/18_Supplement_1/S67.full.pdf html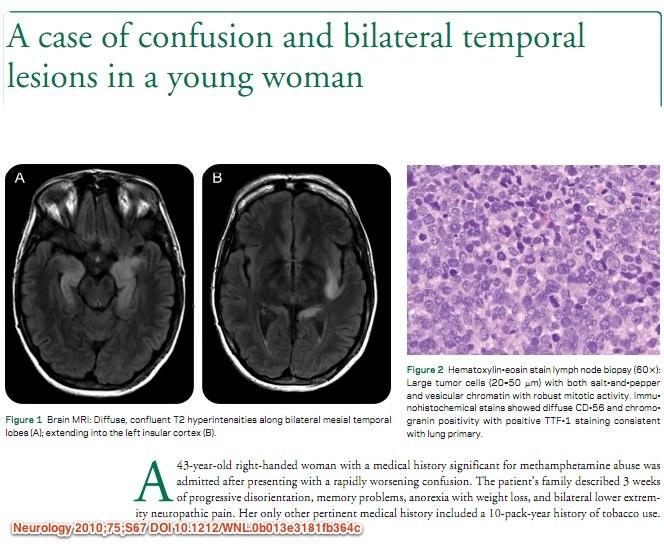 So, a video uploaded in 2011 is supposedly a secret Pentagon video from 2005. But actually used photoshopped images from an unrelated 2010 article. Since the image did not exist until 2010, this proves the video is a fake.
So who is behind it? The most likely candidate is Ryan Harper, who ran a failed Kickstarter project to make a documentary about it:
https://www.kickstarter.com/projects/1220299829/funvax-a-film-about-the-conspiracy
Ryan Harper has a very unique background and one perfectly suited to a project like the FunVax documentary. He graduated from UC Berkeley with a degree in Molecular Biology. He worked in a lab at UCSF and then became the director of the Biotechnology program at Silicon Valley College. He has been making films since 2005 and currently is the Executive Director of Salty Dog Studios, which produces feature films, documentaries, TV commercials and corporate videos. If it wasn't for his experience in both science and filmmaking Ryan Harper would have never been able to make this film and the truth about FunVax could have stayed hidden forever.
So I think it's very likely that Ryan Harper made the original FunVax hoax film himself. He's well suited to the task, working in biotech, and also making films.
Ryan Harper registered funvax.com on 2011-04-03 (April 3rd, 2011), two months
before
the "Joey Lambardi" video was released.
http://www.whois.net/whois/funvax.com

Domain Name.......... funvax.com
Creation Date........ 2011-04-03
Registration Date.... 2011-04-03
Expiry Date.......... 2013-04-03
Organisation Name.... Ryan Harper
Organisation Address. 6100 Center Drive
Organisation Address. Suite 1190
Organisation Address.
Organisation Address. Los Angeles
Organisation Address. 90045
Organisation Address. CA
Organisation Address. UNITED STATES

Note: I found the older brain scan image with Google Images: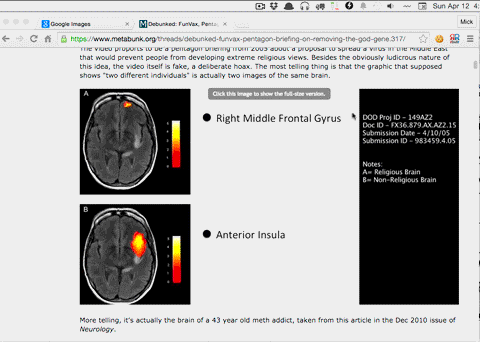 Last edited: