Geoengineeringwatch.org reposted a story involving Fukushima radiation, bloody tumors found on fish, and the impending danger to the food chain.
http://www.geoengineeringwatch.org/...tion-bloody-cancerous-tumors-in-fish-seafood/
The article knits together a series of correlations in an attempt to make its point.
Ironically, the one and only link between fish and Fukushima radiation comes from a mainstream media source.
The Blue Fin tuna story goes back to 2012 and does seem to establish a link between Fukushima and radiation in fish. However, the story also notes:
http://www.cbsnews.com/news/radioactive-bluefin-tuna-crossed-pacific-to-us/
But the Geoengineeringwatch.org article then goes on to say:
Evidence of this comes from the Local Environmental Observers Network in Alaska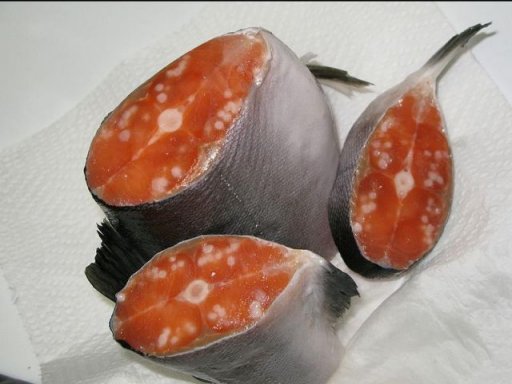 I checked their website and found the attached 2013 report
http://www.anthc.org/chs/ces/climate/leo/
The Local Environmental Observers gave no indication that these growths were caused by radiation.
The rest of the Geoengineeeringwatch.org article goes on to illustrate a serious of mysterious growths and tumors occurring on different types of sea life. I won't go into each one here.
There is a large body of science dedicated to fish pathology. This was certainly true with respect to the Alaska Department of Fish and Game.
http://www.adfg.alaska.gov/index.cfm?adfg=fishingpathologylab.pathology_publications
It seems very clear that growths, tumors, or other diseases have multiple causes aside from radiation poisoning. In other words, these are fairly routine in nature.
But here is where I admit my limitations and pass along the conversation to people who hopefully know more.