An article appeared in The Telegraph reporting that a whole American style town was build recently for the US army to train in. According to commander Col. John P. Petkosek it was build as a training ground "to be ready for what comes next." He does not specify what that "next" might be. "This is a place where you can be creative and come up with solutions to problems we don't even know we have yet" he extends.
https://www.google.com/maps/@38.1319426,-77.3047326,1209m/data=!3m1!1e3
(
http://archive.is/sTdKw
)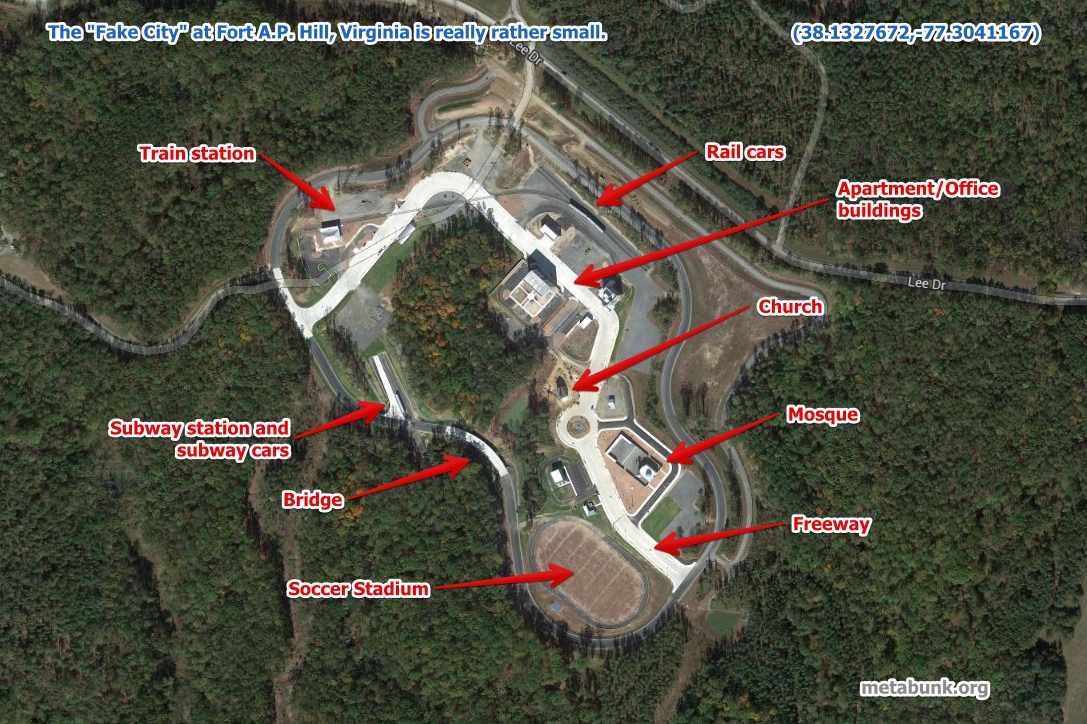 Original Army Press Release: "Asymmetric Warfare Training Center opens at Fort A.P. Hill"
http://www.army.mil/article/118796/Asymmetric_Warfare_Training_Center_opens_at_Fort_A_P__Hill/
(
http://archive.is/ADpfd
)
(Site plans attached)
The Telegraph: "US army builds fake city to shoot at during training"
http://www.telegraph.co.uk/news/wor...ds-fake-city-to-shoot-at-during-training.html
(
http://archive.is/IPsXM
)
It's not a new thing:
http://en.wikipedia.org/wiki/Urban_warfare#Urban_warfare_training
This report has been picked up by Infowars and commented on under the title "Breaking: US Army Trains for Martial Law In US"
http://www.infowars.com/breaking-us-army-trains-for-martial-law-in-us/
(
http://archive.is/VD8as
)
The arguments seem strong in support of the suggestion that a possible martial law situation might be ensuing, especially related to gun control measures in view of other very recent reports:
(CT Gun Owners discussion moved to:
https://www.metabunk.org/threads/connecticut-gun-owners-refusing-to-register-their-guns.3111/
)
The point is not so much who claims it, but whether the claim that martial law in the US is now being prepared for in this training facility is bunkum.
[Admin: the above post has been modified to incorporate some material from the thread below]
Last edited by a moderator: