Administrator
Staff member
This cloud photographed in Florida (March 13th 2013) caused a bit of a stir because it looked a bit like an angel, and a new Pope had just been elected, causing some people to think it was a message from God.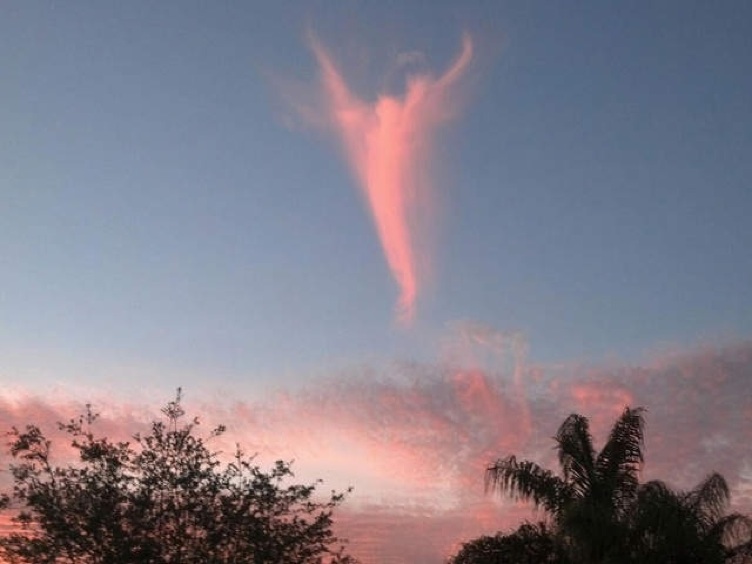 More photos here:
http://www.wptv.com/gallery/news/news_photo_gallery/angel-in-the-sky#
So what is it?
It's a type of cloud called virga
- it's precipitation, usually snow, at a very high altitude. It usually evaporates before it reaches the ground. It gives this characteristic streak appearance (sometimes called a fallstreak), and is often hooked by the differences in wind speed as it falls. They come in all kinds of shapes, and the shape varies based on the direction you look at it from.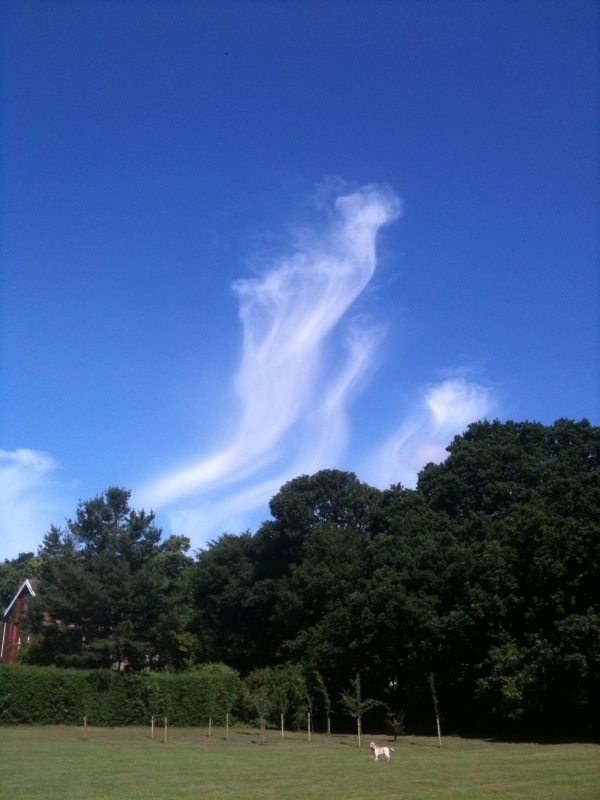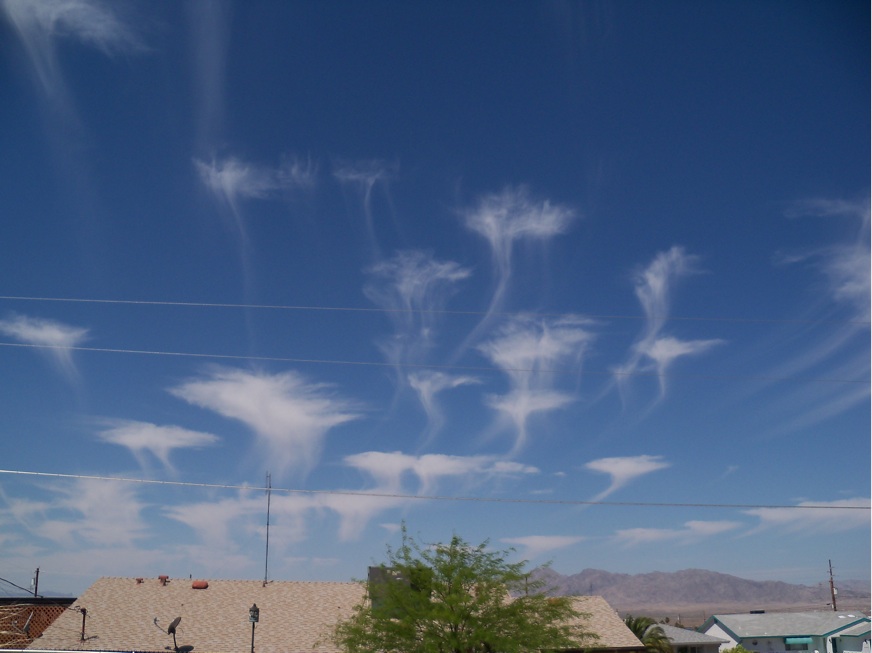 The characteristic "wings" shape comes when the entire cloud has precipitated out, you see it more often in a "fallstreak hole", when the ice cloud is formed suddenly in a layer of supercooled water clouds.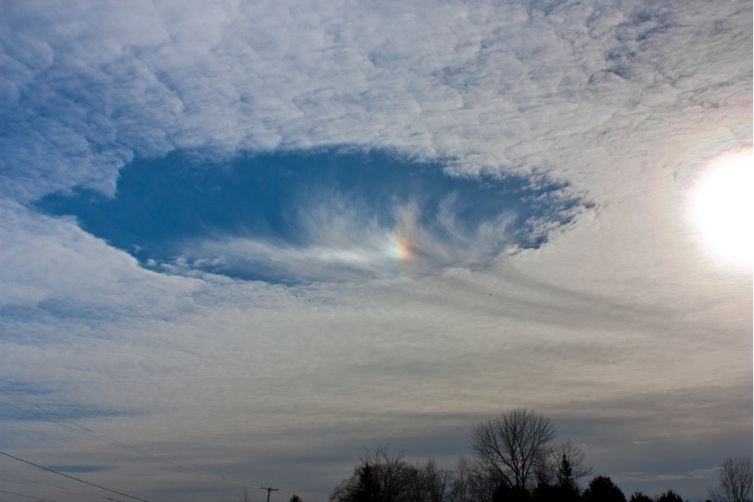 I took this photo from Santa Monica, looking towards Malibu: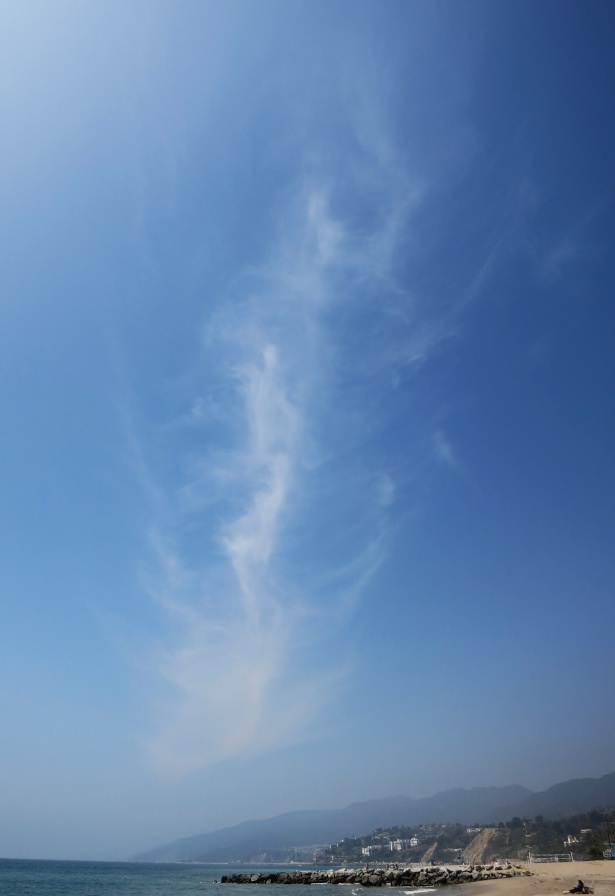 Here's a close-up, contrast enhanced, with a bit of imagination you can see some figures in there: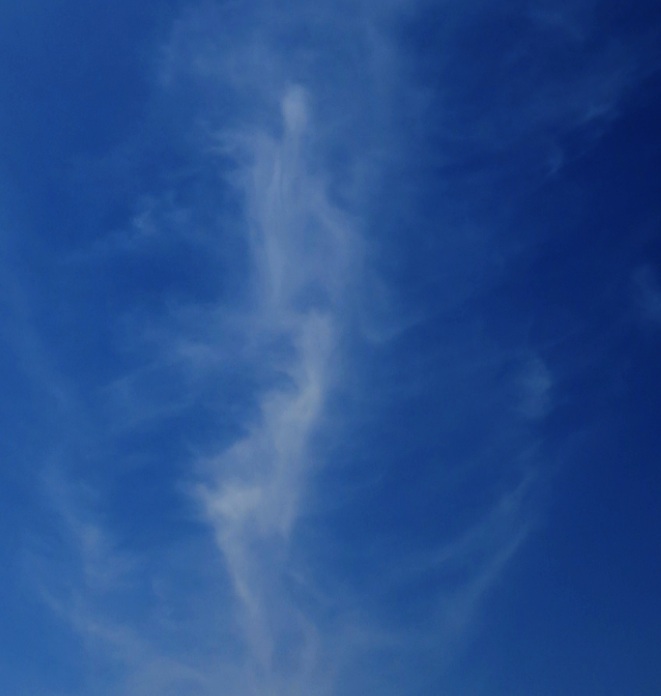 Here's a photo of the weather in that region earlier that day: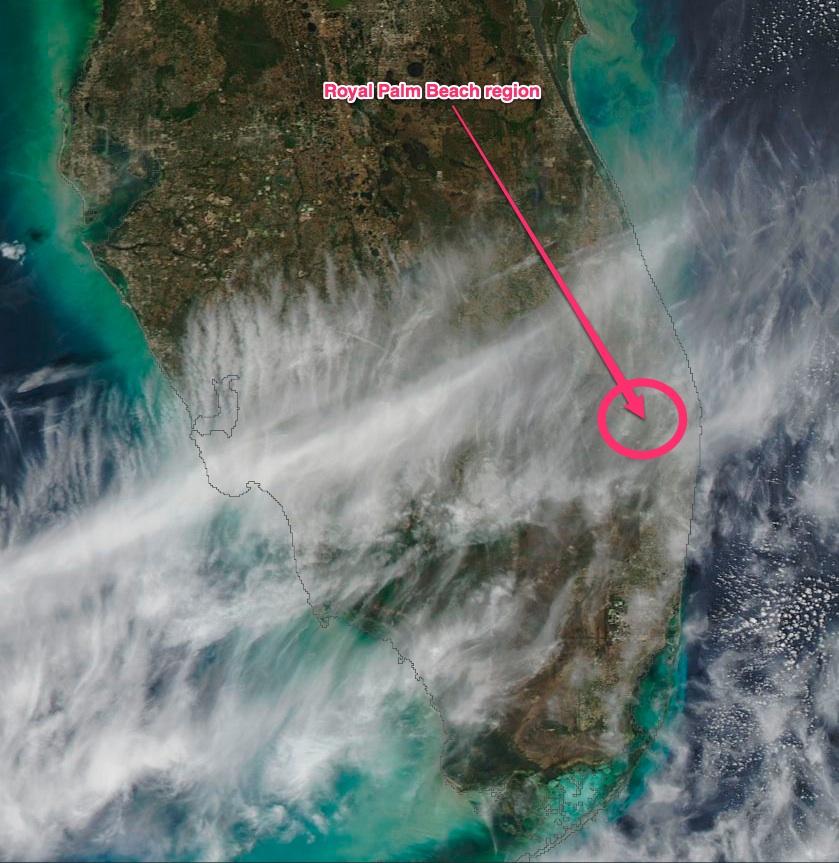 Source:
http://earthdata.nasa.gov/labs/worl...nd&time=2013-03-13T12:00:00&switch=geographic
Last edited: