Administrator
Staff member
There's been a lot of photos stuck up on the internet without a description of what they are, with the suggestion that they are related to the "chemtrail" theory. I've collected a lot of the earlier ones on contrail science:
http://contrailscience.com/contrail-or-chemtrail/
and there's a thread here that collects a lot of the ballast barrel photos:
https://www.metabunk.org/threads/661-Debunked-Chemtrail-Plane-Interior-(Ballast-Barrels)
The thing is, these photos all came from somewhere, and that original location had the information about what they were. In every case the person who re-appropriated the photo for the chemtrail story had to deliberately ignore the original description. At best this might be an oversight, but it really seems like it can't be anything more than deliberate deception, a conscious effort to bolster the story by putting up loads of "suspicious" photos which are actually not suspicious at all, if they had told you where they found them, and what they were.
There's a lot of this going on on Facebook right now. The vast majority of these photos are are posted without attribution and which are then shared by chemtrail enthusiasts to various chemtrail groups as "evidence", when in reality they are anything but.
While it's usually easy to identify a photo with a Google image search, over time, if a photo gets popular enough then it will end up on hundreds of chemtrail blogs, and spam mirrors of those blogs, and the original source can be harder to track down. For example, the classic image of an icing test nozzle gives nearly 500 results: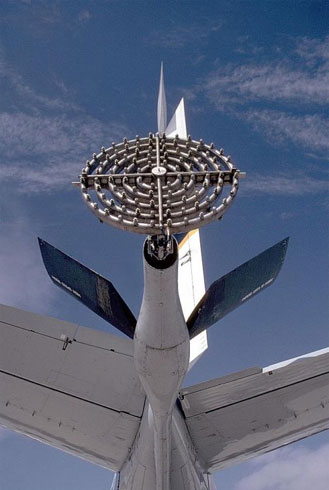 So for debunking purposes it's useful to identify the images as soon as possible, which also might help prevent them spreading so fast, and acquiring misleading titles. So this (sticky) thread is intended as a place to post these photos, with links to the original source, and an explanation of what they are. And if anyone seems to be misrepresenting them, then that misrepresentation should be exposed and debunked.
Guidelines:
One photo per post, so that people can link directly to the post.
Link to the misleading usage
Include the photo as it is used on the Facebook page, so Google can find this page easier
If the Facebook description or comments include misleading or inaccurate information then copy that
Add a link to the original source of the image
Include a copy of the original photo if it is significantly different
Copy text from the original source explaining what it is
Add additional photos of the object/scene if they help understand it
Add your own additional explanation as needed
The quickest way to identify images to is use Google images
http://images.google.com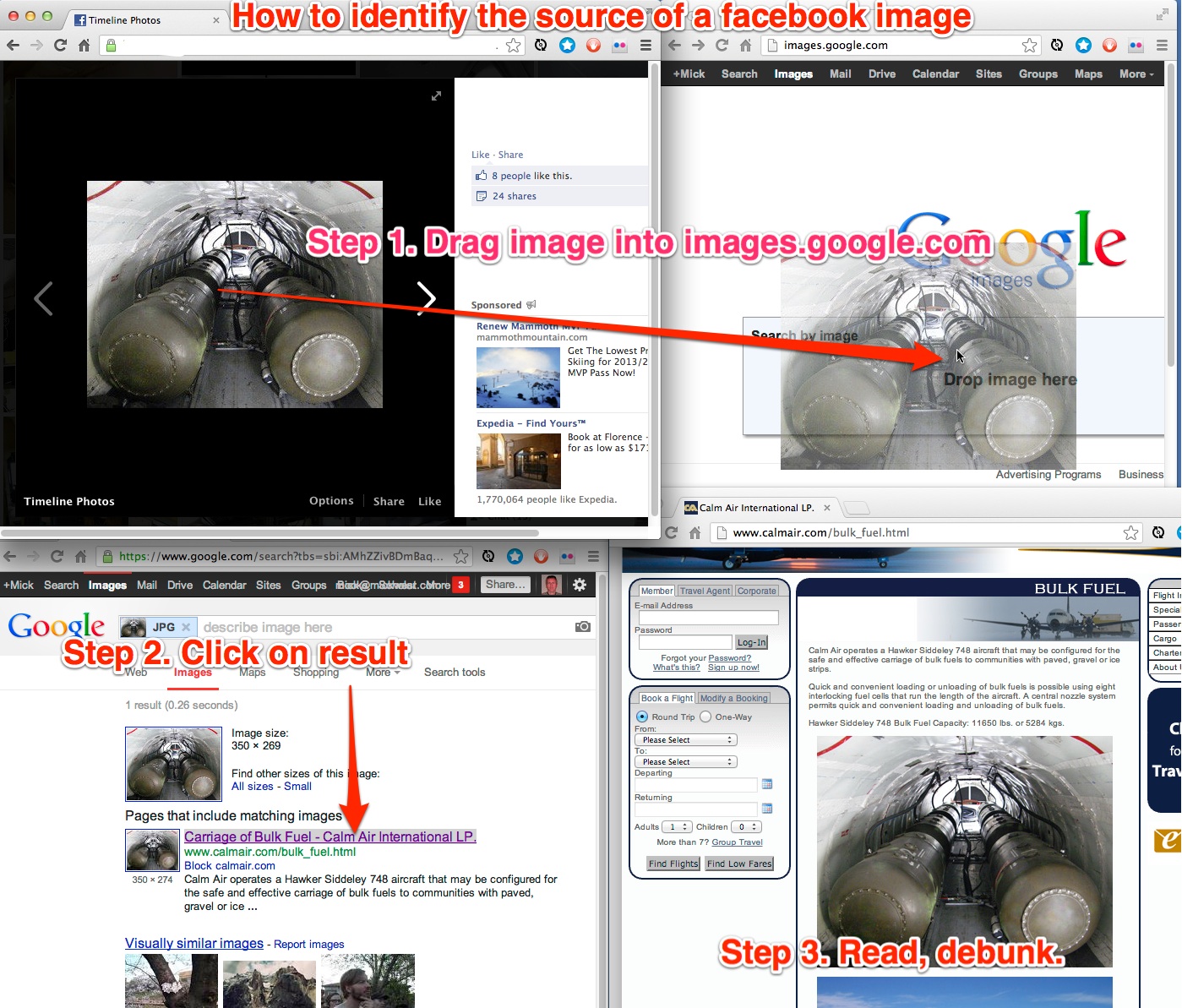 Note, you can't drag images directly from the timeline, click on the image first to view it in "theater" mode, then drag from there.
I invite the original posters of these photos to respond with corrections to any post below, which you can do by posting here, on my Facebook page, and/or on your facebook page. If I have got anything wrong, please point it out, and I will immediately correct it.
Last edited: