Administrator
Staff member
Like with Sandy Hook, there are people coming out of the woodwork to suggest that the entire Boston Marathon Bombing was simply staged for TV, and that some or all of the victims were "crisis actors" - people trained to accurately portray victims of a disaster.
Crisis actors are real - they are used to train first responders how to deal with a disaster. But it should be very obvious to everyone that that is not what is going on here. The incredibly large amount of photos and videos make it horribly clear that these were real bombs, and these are real injuries.
Example from Facebook: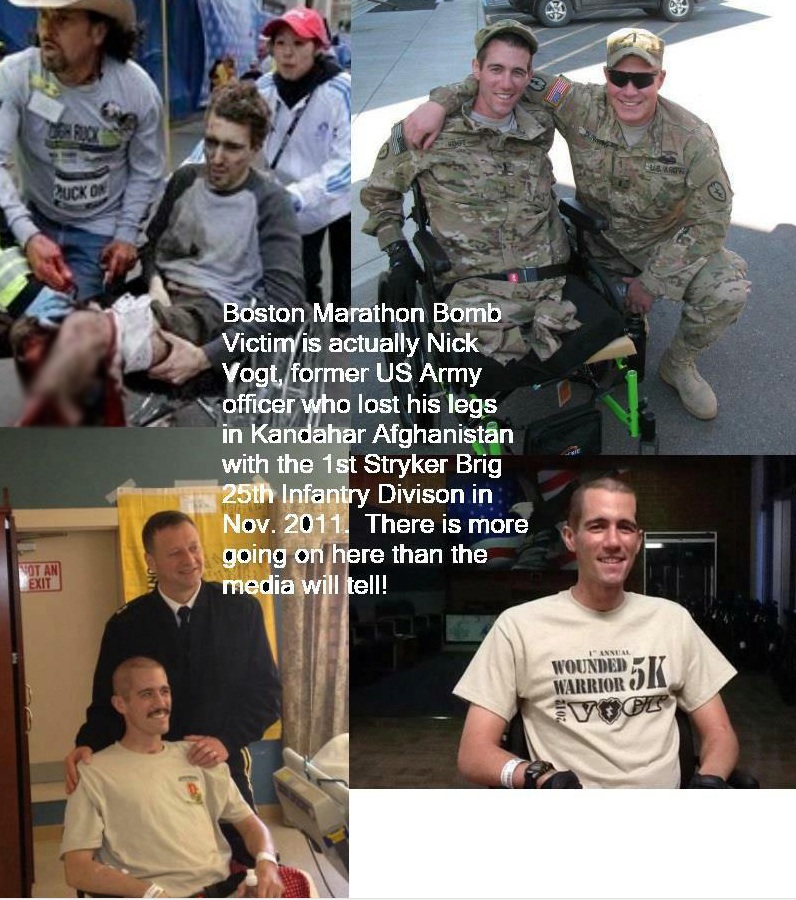 This follows a long tradition of conspiracy theorists finding people who look vaguely similar, and then claiming they are the same person. Often the people are so dissimilar that we can only conclude the poster has some kind of face blindness.
But anyway, the man in the top left is not Nick Vigt, he is
Jeff Bauman Jr
, and was identified by his father:
http://www.lowellsun.com/todaysheadlines/ci_23034567/pray-my-son-father-says-chelmsford-man
Last edited: