Administrator
Staff member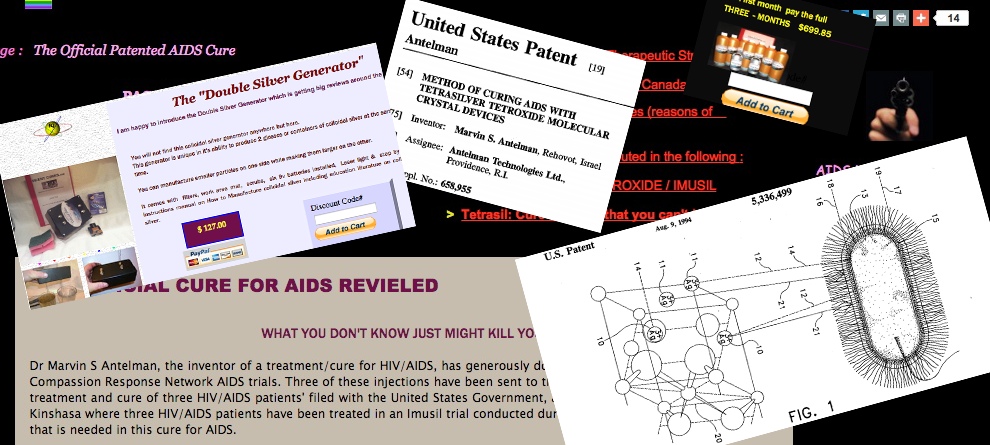 US Patent 5676977
has been shared around the internet with the claim that "the government owns a cure for AIDS". This is wrong on two counts:
1. It's not a cure for a AIDS. It's just a patent for some speculative use of colloidal sliver to zap the HIV virus which has never been shown to work.
2. The government does not own the patent. It's owned by alternative medicine salesman Marvin S. Antelman​
Patents don't mean something works
.
There are patents for teleportation devices, and space warping interstellar spaceships
. In this case we've got
a patent
owned by Marvin S. Antelman, and is basically saying "use the
thing I patented in 1992
", which is a rather bizarre idea where crystals zap bacteria and viruses by what amounts to little more than wishful thinking. There are no studies investigating if it works, and the the suggested explanation involves just drawing some lines between a molecule and a bacterium.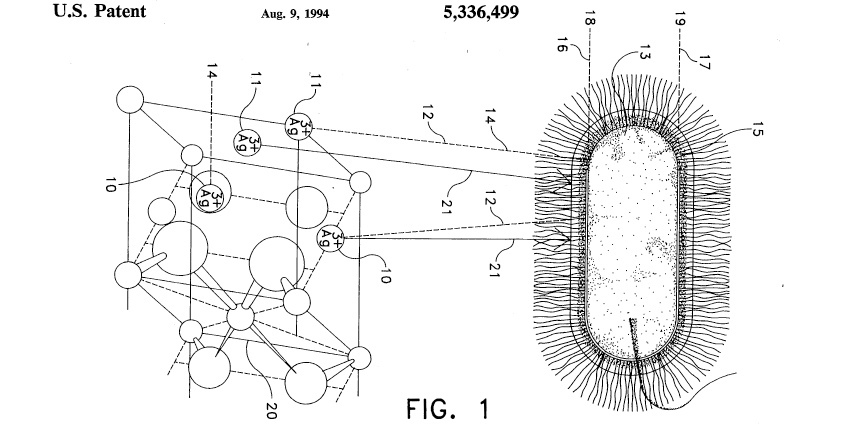 Antleman sells his "cures" on his web site, so it's not like the "cure" is unavailable, there is just no evidence that it works.
http://www.silentcures.com/The-AIDS-Cure.html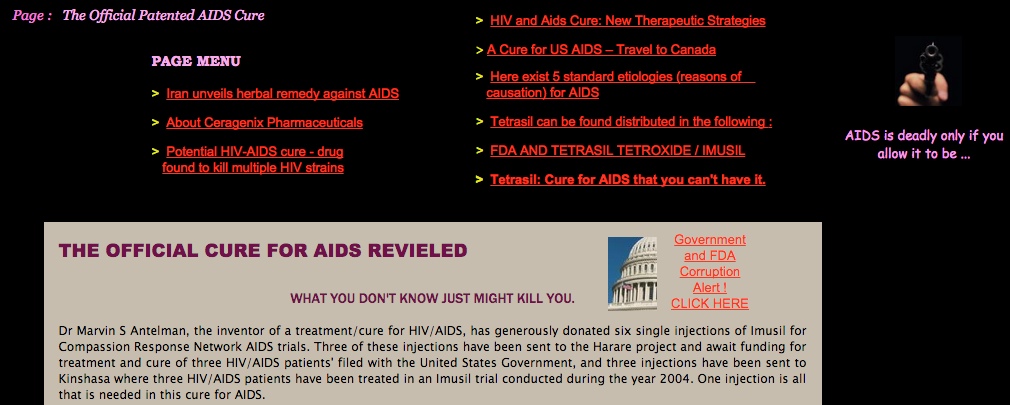 It basically appears to be ordinary quackery. His web site does have a link to "Scientific Proof Colloidal Silver Kills", but if you click on it you get a "Page not Found" error.
And just to be clear, the ".gov" at the end of the address does not mean "the government" has anything. That's just the patent office. The actual patent is owned by Marvin S. Antelman. There are actually quite a few similar patents for cures available as patents, including
a rather bizarre one that involves washing the soul with satellites: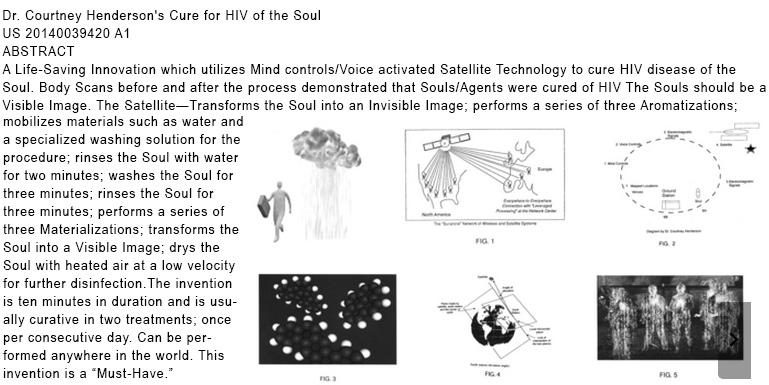 And there are
many "cures" for cancer
, including
one by Antelman
.
A classic name for fake medicine is "snake oil", and looking through the cancer "cures" there's a variant of this. "
Snake Powder
" involving powdered rattlesnakes:

Snake powder extract for treatment of cancer
US 20060240117 A1
ABSTRACT
The present invention relates to a pharmaceutical composition comprising snake powder that is derived from the Tzabcan "Crotalus durissus" rattlesnake. The snake powder is prepared by continuously baking the body of the rattlesnake until it completely dehydrates. Then, the dehydrated body is pulverized into a fine granular powder. The present invention included an in vitro method of inhibiting cancer cell growth utilizing the snake powder exhibited. Accordingly, the snake powder can be applied for the development of drugs which are effective for the treatment of various types of cancers.

Again, patents don't mean the thing that is patented works. The only thing a patent means is that someone is trying, one way or another, to make money from an idea.
Last edited: