Administrator
Staff member
On Facebook today, Dane Wigington explained what he thought you should show to people when asked for proof of geoengineering spraying:
https://www.facebook.com/dane.wigington.geoengineeringwatch.org/posts/737363629659091
The linked article is:
http://www.geoengineeringwatch.org/aerosol-geoengineering-film-footage-reality/
And the video "proof" is:
The video is a compilation of planes dumping fuel. Planes dump fuel when they have to make an emergency landing, so they are at a safe weight.
https://en.wikipedia.org/wiki/Fuel_dumping
Not only should this be fairly obvious from looking at the video, you can even find the original videos (in much better quality) on YouTube, with explanations of the context. For example, this one: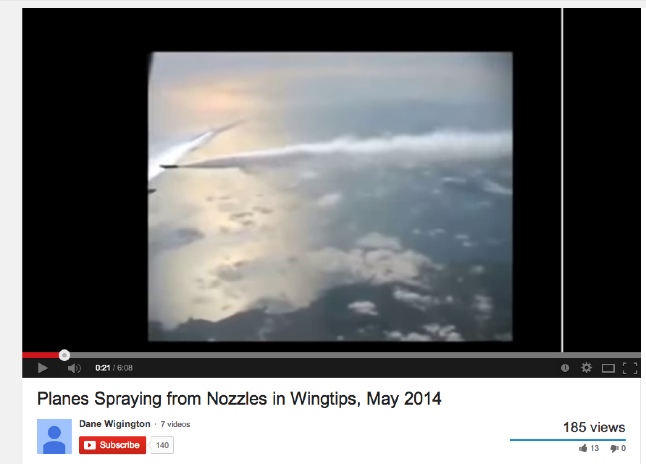 comes from this 2011 video:
And there are many other videos showing exactly the same thing, with detailed descriptions of the flight, and the reason why the plane had to make an early landing, for example:
From the ground, a fuel dump is fairly distinctive. It (usually) starts from the wingtips, and fades away into a kind of haze. Very different to contrails.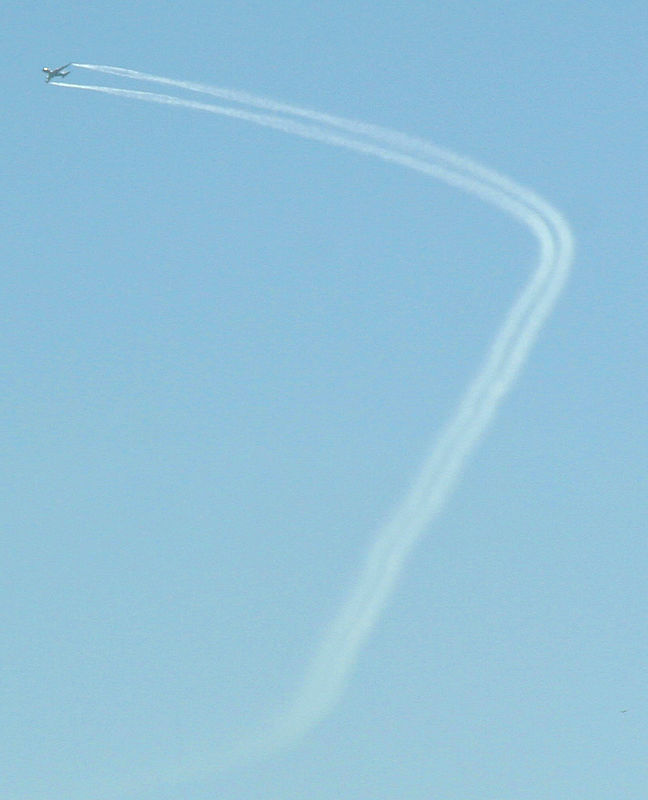 And here's what it looks like up close on an A340-642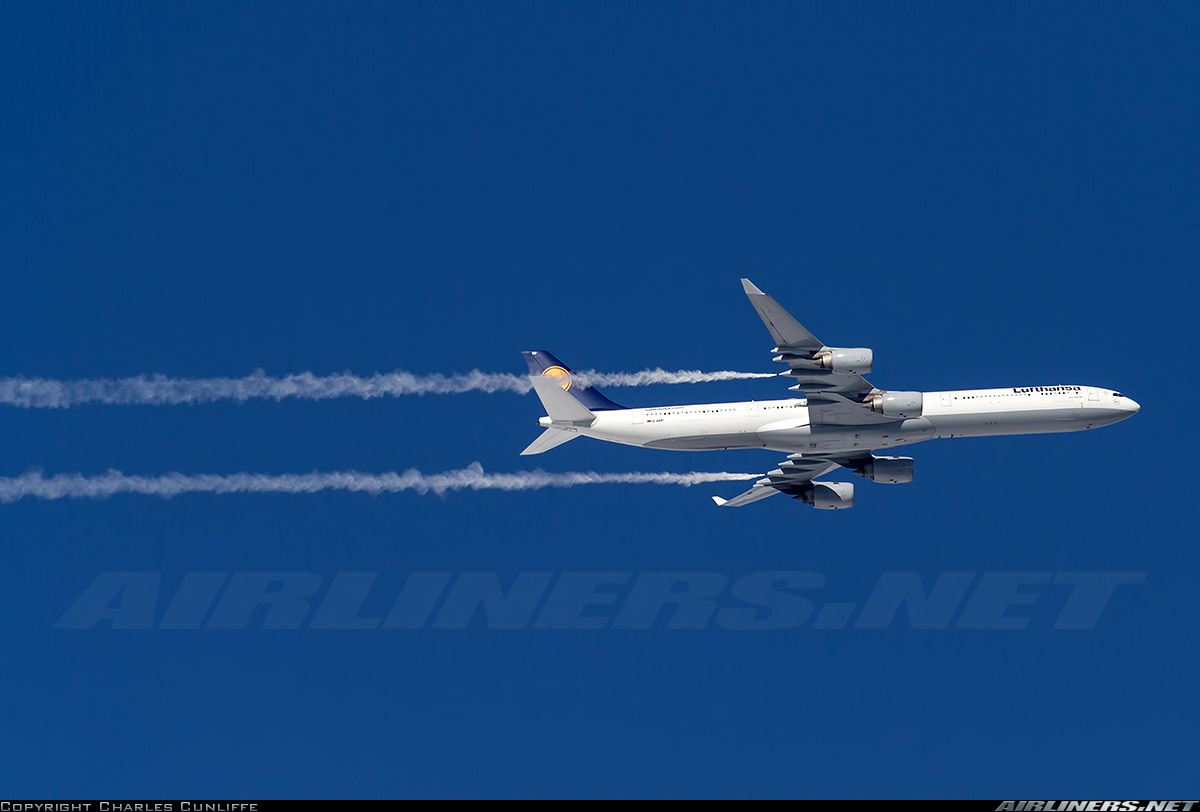 Source:
http://www.airliners.net/photo/Lufthansa/Airbus-A340-642/2489715/L/
So what are we to make of this mischaracterization by GeoengineeringWatch? It's hard to describe it as an honest mistake, as the same mistake has been made for many years, and this mistake has been pointed out repeatedly, and yet they still keep saying the same thing. It's more a kind of ignoring of inconvenient facts - quite likely exacerbated by it being "debunkers" who tell them these facts.