http://intellihub.com/2013/09/12/sh...tion-glitch-durring-2001-live-news-broadcast/
...
The following is a rare super slow motion video allegedly shot by an alleged "diamond merchant based out of Los Angeles, California", according to the narrator.

A still frame analysis of the video shows a building that's "clearly behind the World Trade Center Tower".

The funny thing is, you can see how it actually shows on the building as being in front of the windowless grey plane, which is impossible.

[Video url updated Feb 2016, as original was removed]
Just a case of being fooled by perspective I'm sure. Not exactly compelling.
[Admin: added debunking image]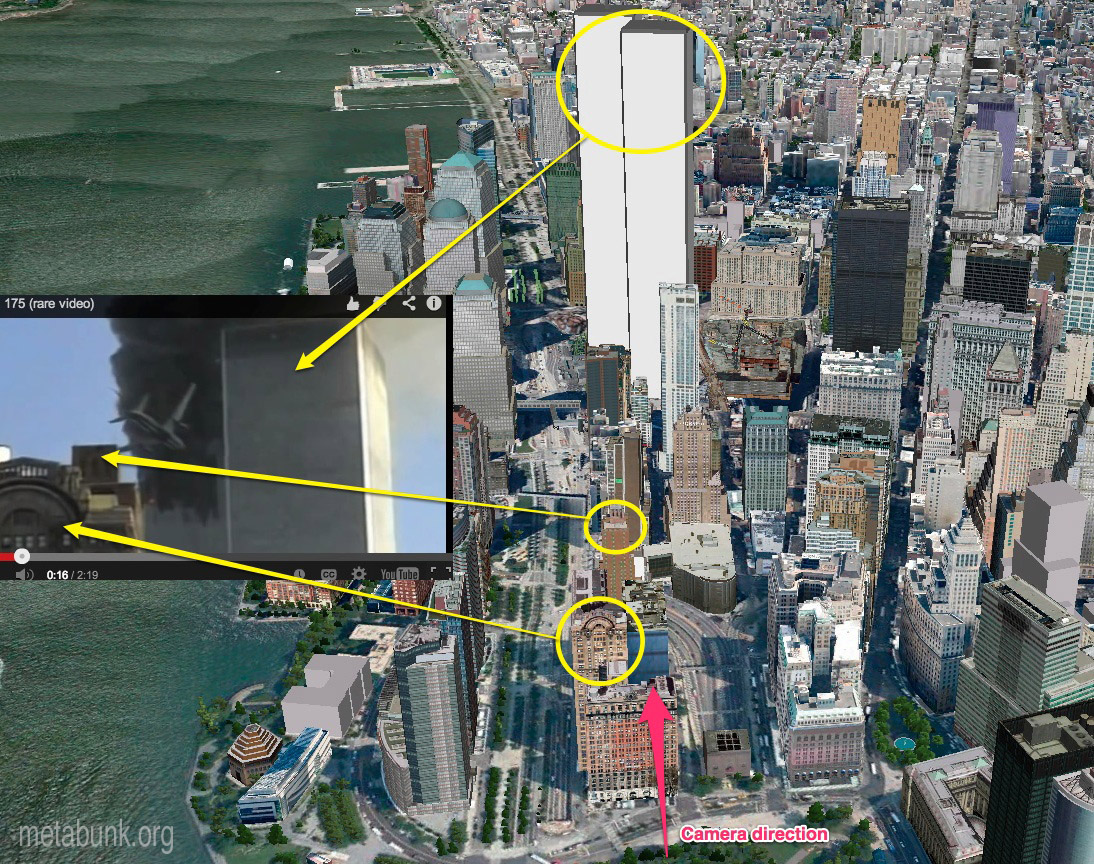 Last edited by a moderator: