Recently a high school student posted a photo on reddit that was taken by his school's high altitude balloon. This is the original photo: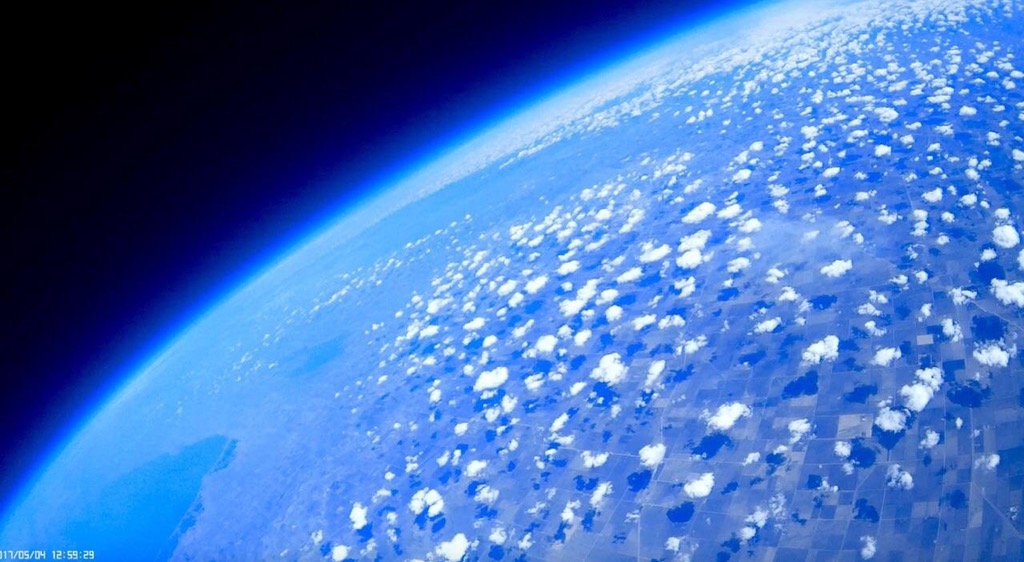 The
thread
was sadly locked because of flat earth spam comments relating to the fisheye lens that was used. Indeed, going through OPs comments, he
confirmed
that he used the Mobius Action Camera. He did not specify the lens but from the colors and the FOV it seems pretty obvious that it was the regular Type-A lens (which suffers from considerable barrel distortion). For this specific combination, there a lot of videos on Youtube where people film things at ground level, meaning that it is relatively easy to create a lens correction profile in Adobe Lightoom. After some trail and error I found that the sweet spot (the spot after which concave lines that ought to be straight become convex) in this case was a distortion value between 76 and 79, using the Go Pro HERO profile. Please note that this method of correction can only do so much and is no way scientific. As discussed in other threads already (mainly the one about measuring the curvature of the horizon with a level), barrel distortion does not affect the lens equally at every point in the frame. The best shots are usually the ones where the horizon is leveled, in the (horizontal) center of the frame. The whole process would also be a lot easier if the
exact behavior of the lens
was known beforehand.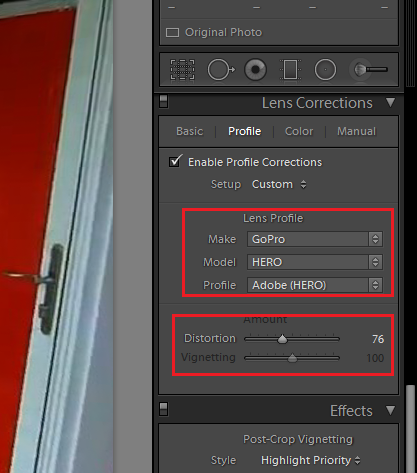 I applied that technique to a few test stills: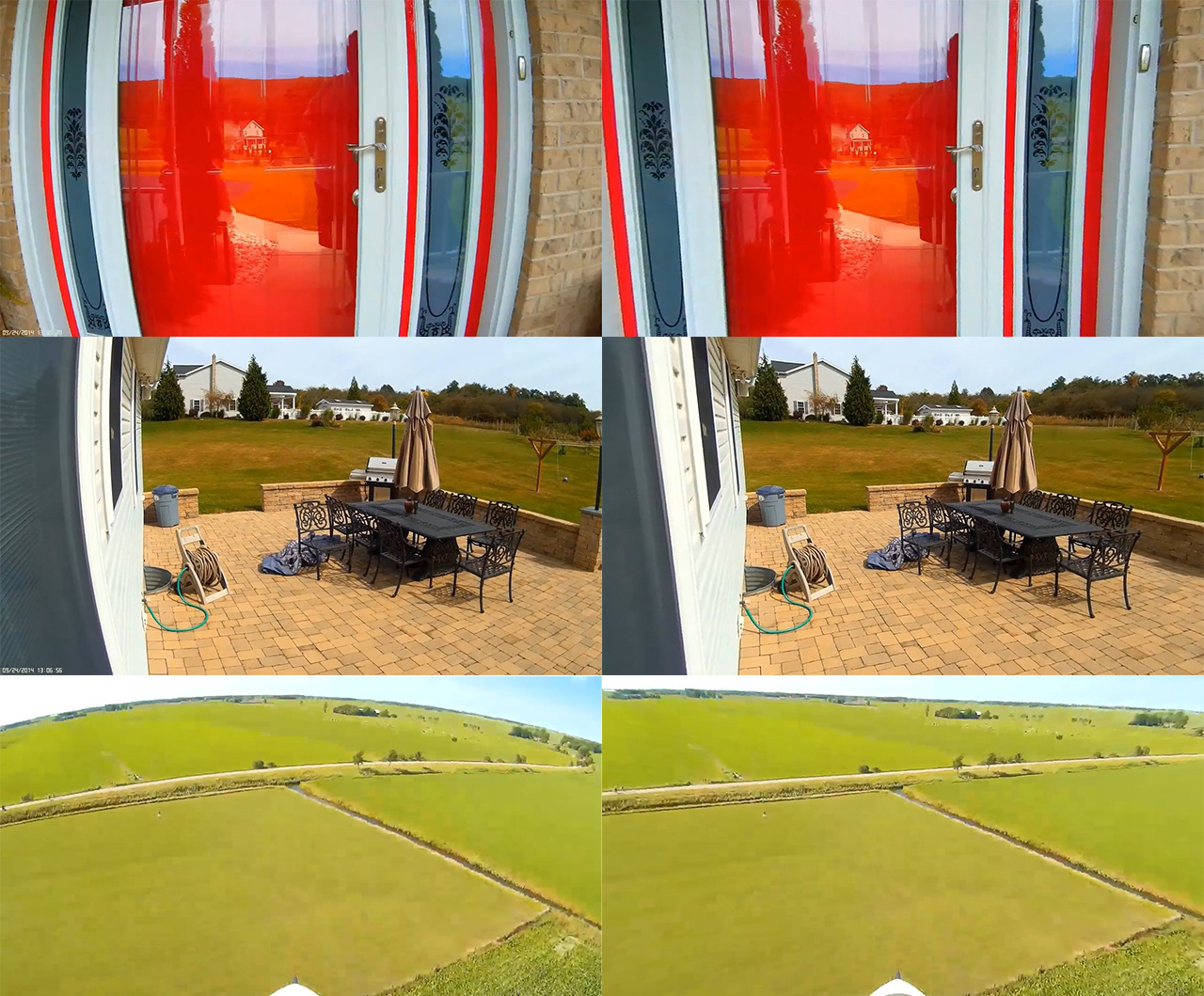 And finally, on the original photo posted by OP: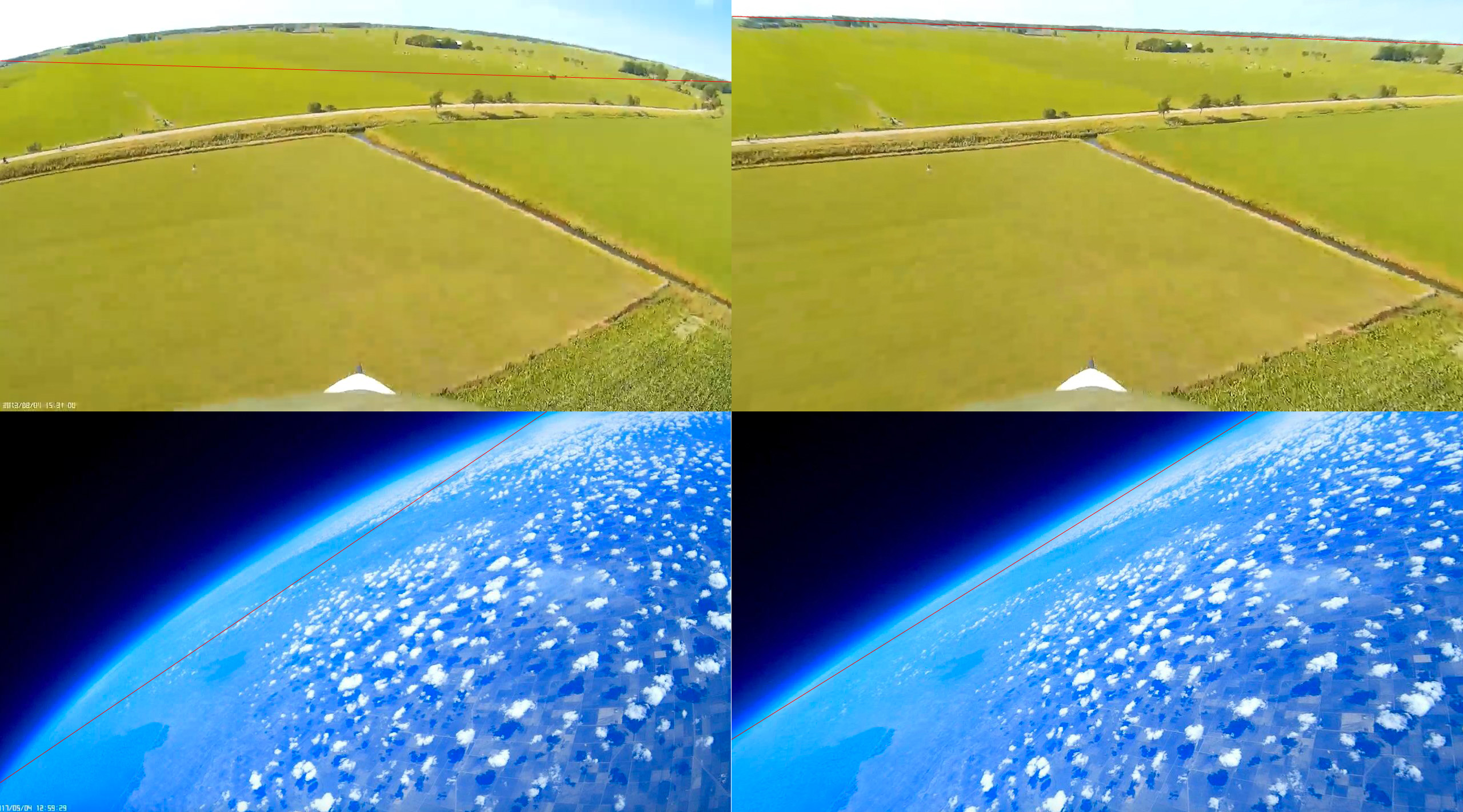 However, I am fairly certain that even with that technique, the majority of the curvature we are seeing in the bottom right picture is due to the camera. According to OP, the balloon flew
as high as 35km
but the exact altitude this photo was taken is unknown.
Oh, and as a bonus: Here is this technique applied to a currently running ISS live stream.
One thing I find interesting with this stream is that I was unable to make earth look perfectly flat without making other objects in the frame look curved. When you don't have any reference images or perfectly applicable lens profile files, it is obviously the best idea to make objects that ought to be rectangular (like the solar panels) look straight and then see what happens.
Now, using the warp tool in Photoshop, it's possible to create even more accurate correction profiles but does it even make sense to create these for cameras or photos we don't know the exact specifications of? I assume most flat earthers don't take kindly to "faking" photos and won't be convinced by this technique (in fact, I can see that many will interpret this as an attempt at deception, rather than simply fixing photos).
Last edited: