Hello All.
I am new to this board. I stumbled on it from Twitter.
I was wondering if anyone could tell me what might explain this photo.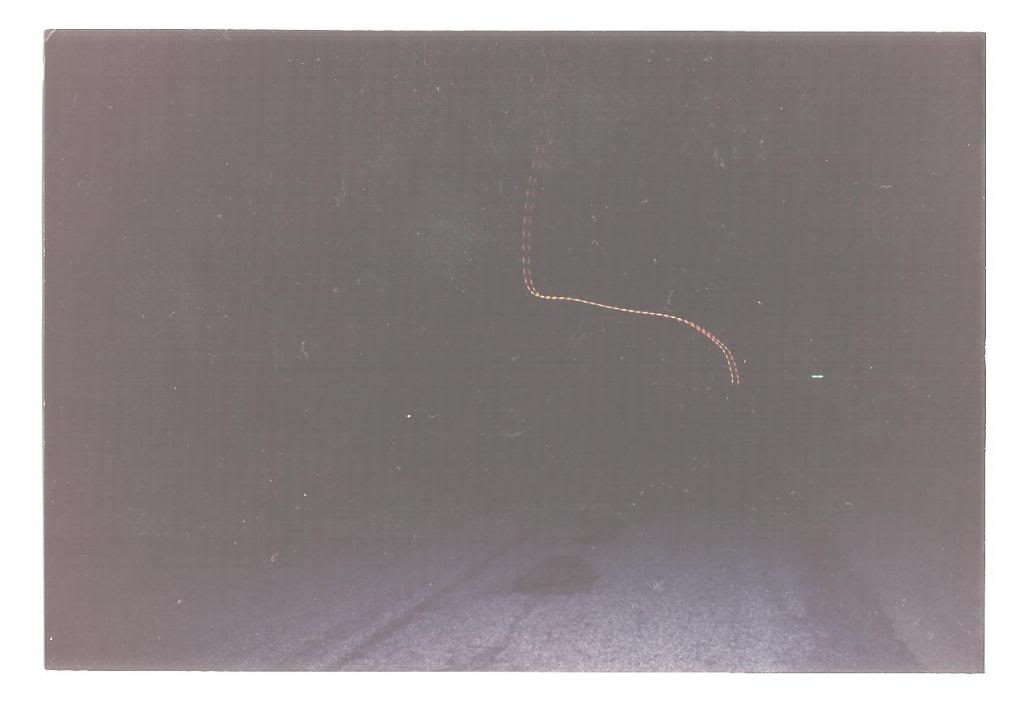 It was taken in 1992, in the desert, during a time of increased earthquake activity.
We had had a 7.4 approximately a week earlier, and I was trying to get a photograph of the "glow" that was over the hills at nights.
The camera is facing west toward hills, they are dark, there are no houses or roads there. This was intentional. I don't know what time it was, sometime between 8 p.m and midnight.
What would explain this?
I have other photos that do show squiggled lights, due to time exposure I assume (I'm not a photographer), but nothing like this.
In the foreground on the right, I think that is a street sign.
I appreciate any information you could give me.
Thank You.
Last edited by a moderator: