There's a curious image and brief video at
http://spaceweathergallery.com/indiv_upload.php?upload_id=130105
showing an arc of something above the wing of a commercial flight. No flight details were reported.
Source: https://www.youtube.com/watch?v=j4JHVEig2Tw
Video description translated: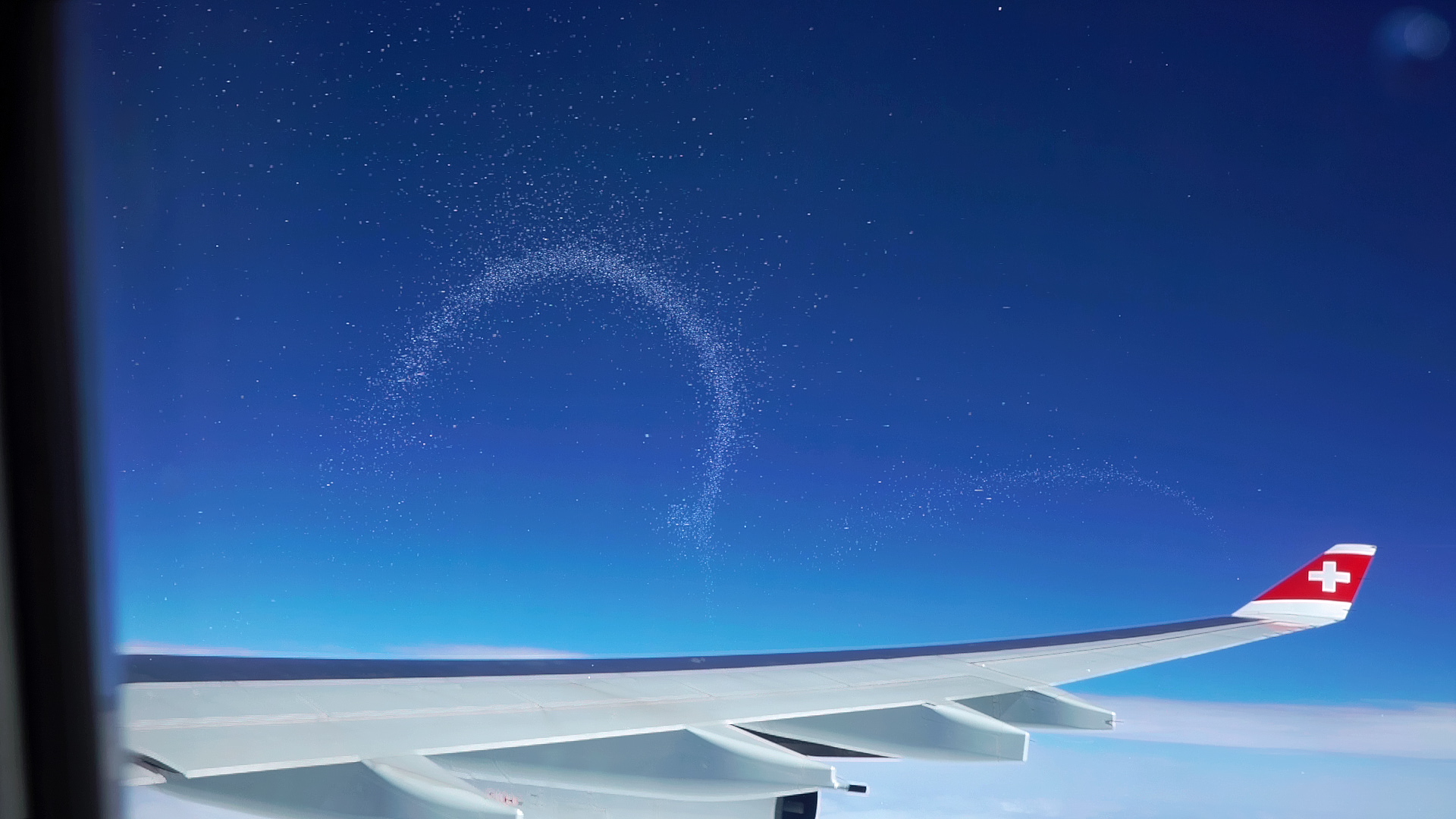 I suggested elsewhere that the something are ice crystals, probably plates reflecting sunlight. The orientation may be due to vortexes, turbulence, or something else.
Have people here seen this phenomenon?
The video is important, the image is a composite of the whole video and is very different. Think time lapse photo.
[Mod: added frame grab from video, below]
Last edited by a moderator: