I have noticed that there has been a deluge of posts to Craigslist that promote stories on conspiracy profiteering web sites. It was more than a simple coincidence that the same story would be posted and reposted (ad nauseum) in several different cities forums day after day.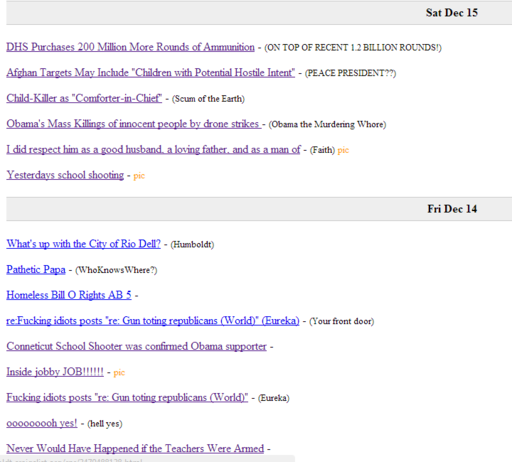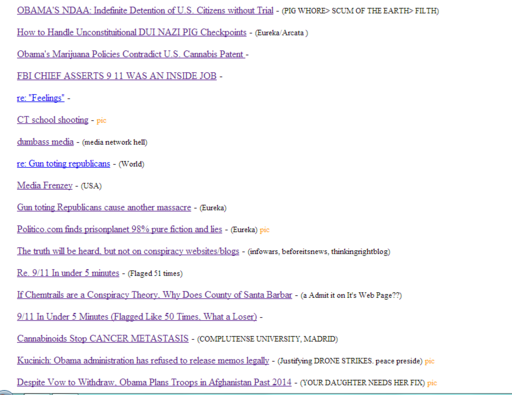 After a little more research I found posts on Craigslist for "writers" for some of those conspiracy profiteering web sites.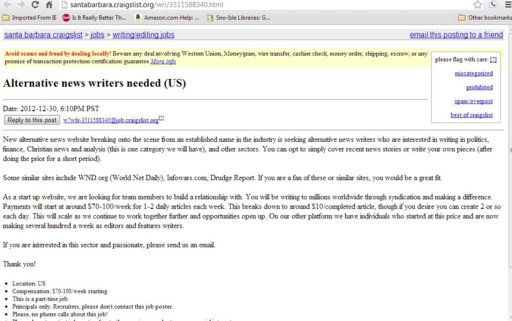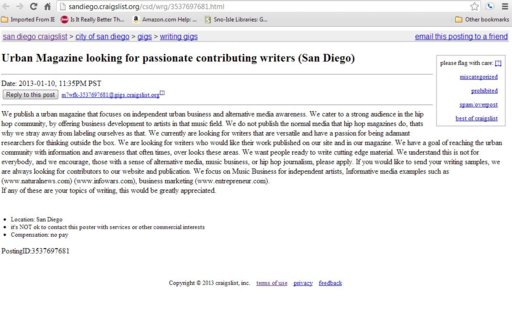 I found that there are some people who create many Facebook pages promoting themselves and their videos, as well as promoting many of the conspiracy profiteering websites. These all tie back originally to Syd Stevens, under the guise of Socal Skywatch, although some of the sites he has now shared the administrative upkeep with others since they failed to draw many followers/likes.
https://www.facebook.com/socalskywatch?ref=ts&fref=ts
https://www.facebook.com/pages/San-Diego-Chemtrails/496348250403666
https://www.facebook.com/pages/Blue-Skies-San-Diego/464896093535878
https://www.facebook.com/groups/dailychemtrail/
https://www.facebook.com/events/537858932910745/
In addition to their more non-conspiracy Facebook page.
https://www.facebook.com/syd.stevens?fref=ts
His real Name is Tim Svetz, though he goes by the name Syd Stevens.
Also with links to their Wordpress blog and YouTube videos they have of chemtrails.
http://socalskywatch.wordpress.com/
http://www.youtube.com/user/socalskywatch?feature=watch
I noticed also the dozens of his posts to beforeitsnews (one of the conspiracy profiteering web sites)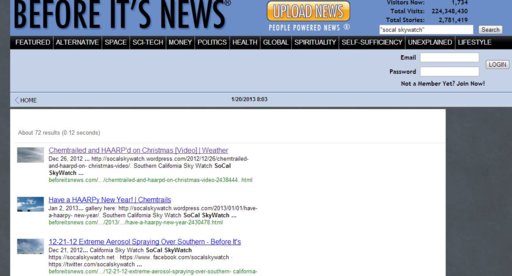 And he is also hosting a viewing of
Why in the World are they Spraying? San Diego Premiere
https://www.facebook.com/events/466321883415082/
and he also posts links to other conspiracy profiteering websites as well.
I am of the opinion that in the 'conspiracy theorist crowd' there are 2 types of people; people that seek to be influential and make a buck selling the conspiracy BS, and the other people that are 'true believers' and honestly believe that crap. When I see someone so avidly promoting conspiracy websites and their BS I am thinking that he is one of the persons seeking to gain by spreading that BS. I am wondering if there has been any other documentation of the conspiracy theory profiteers paying people to endorse and spread their conspiracy theories and web sites?
Last edited: