In this thread we'll be examining the very first image taken from space from a V-2 Missile and the claim related to it
: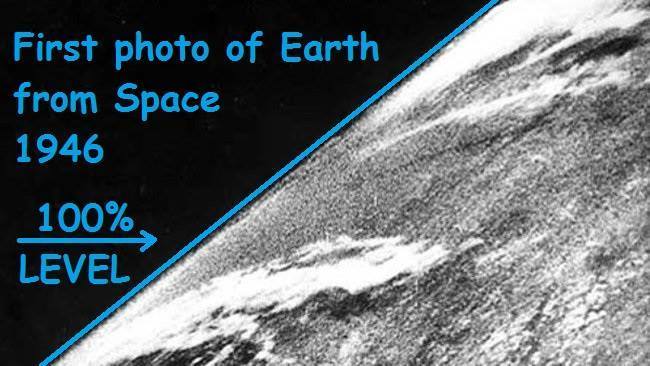 ​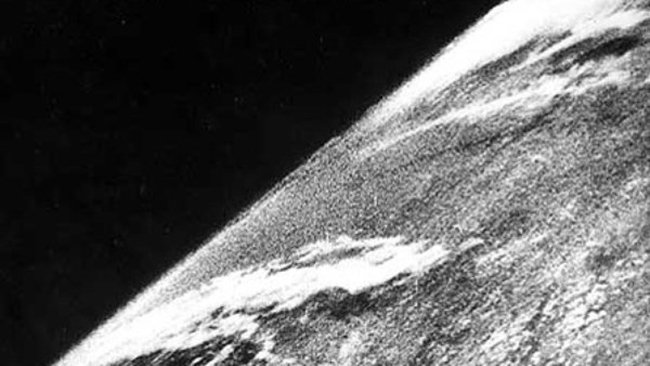 ​
The 35 mm camera has a normal lens, therefore flat earthers assume that since there is no curvature with a normal lens then the Earth must be flat. However: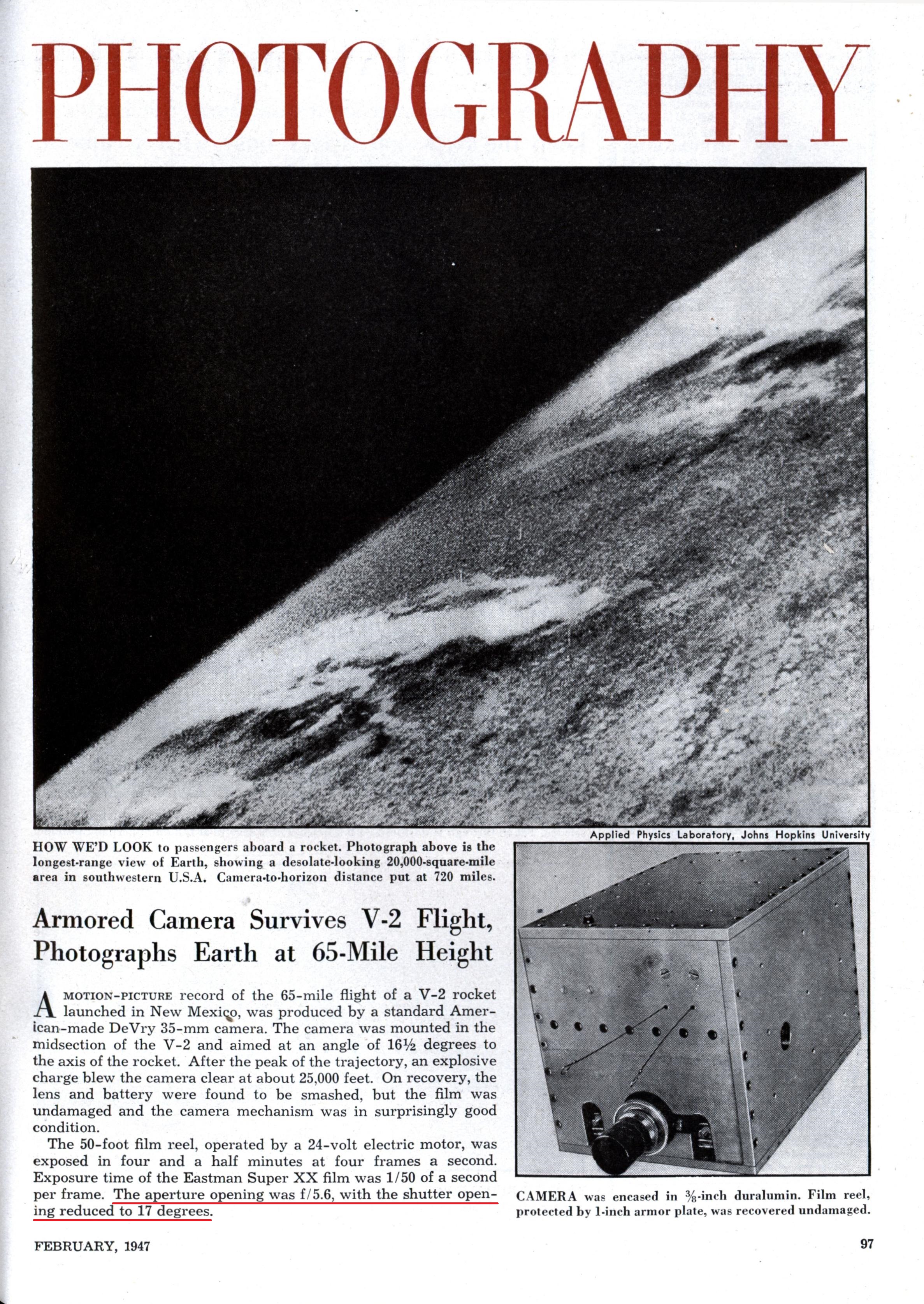 The aperture opening was f/5.6, with the shutter opening reduced to 17 degrees.
The lens aperture is usually specified as an
f-number
, the ratio of
focal length
to effective aperture diameter. A lens typically has a set of marked "f-stops" that the f-number can be set to. A lower f-number denotes a greater aperture opening which allows more light to reach the film or image sensor.
The specifications for a given lens typically include the maximum and minimum aperture sizes, for example, f/1.4–f/22. In this case, f/1.4 is the maximum aperture (the widest opening), and f/22 is the minimum aperture (the smallest opening).

Here is how much curvature we expect to see using Walter Bislin's curvature calculator for an altitude of 104 607 meters ( 65 miles) with 35 mm lens.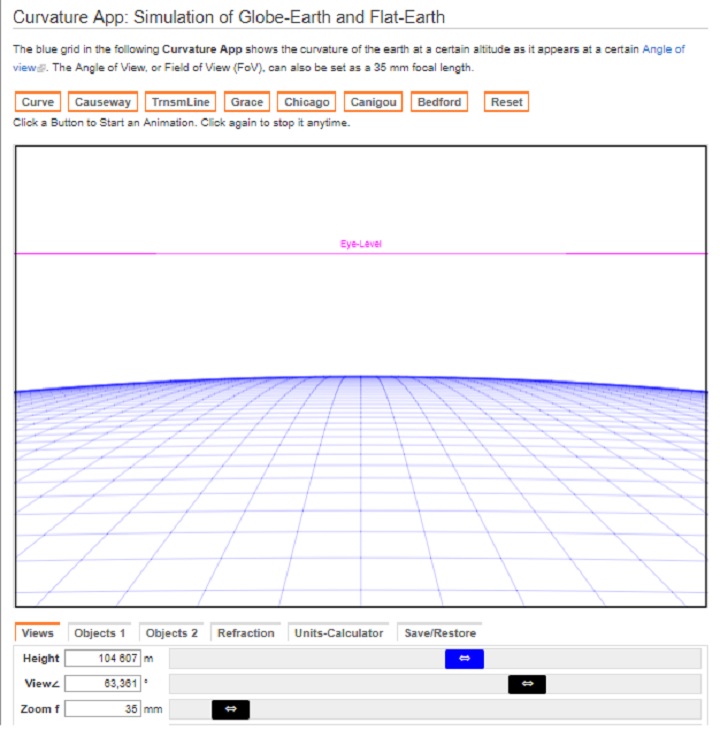 http://walter.bislins.ch/bloge/index.asp?page=Flat-Earth:+Finding+the+curvature+of+the+Earth
Since Walter hasn't included lens aperture option in his program, I'm finding trouble the determine how much curvature there is for the camera specs of the V-2 missile.
​
Last edited: