There is another sad development in the hoax propaganda in that someone is trying to use the emotional appeal of children to spread lies about aviation.
http://www.youtube.com/watch?v=3o3dF17EROk&lc
I posted some comments on the video and they were abruptly deleted by the owner because they contradicted the misleading dogma of the video. He/she seems to have accidentally left one of the comments there, but deleted at least 5 others. The poster was particularly defensive when I mentioned that Scott Steven has no qualifications and lied on his resume.
http://alb.merlinone.net/mweb/wmsql.wm.request?oneimage&imageid=5760563
I don't know what the best approach to deal with such a thing is but suspect that as the video has a lot of emotional appeal using kids, it may gain some foothold in people who respond to its emotive style. It seems carefully scripted and uses voice talent in a carefully manipulated way that has a flavour of Stevens, Murphy and his cohorts.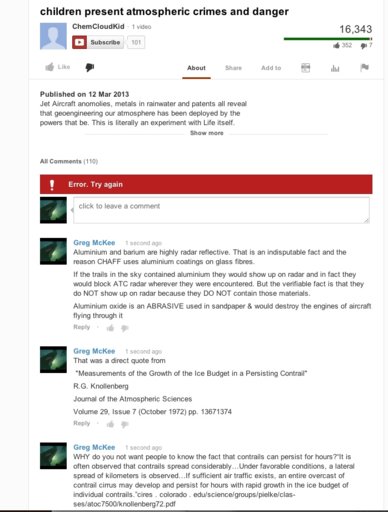 Sorry, I'm not sure if it's worth starting a thread on its own but I thought since such a vid might gain some traction, it would be helpful if it had a corresponding debunking page for people doing google searches for it etc.