just some food for thought for anyone who thinks they are adding chemicals to jet fuel to create chemtrails.
Here is a picture of a plane making a trail: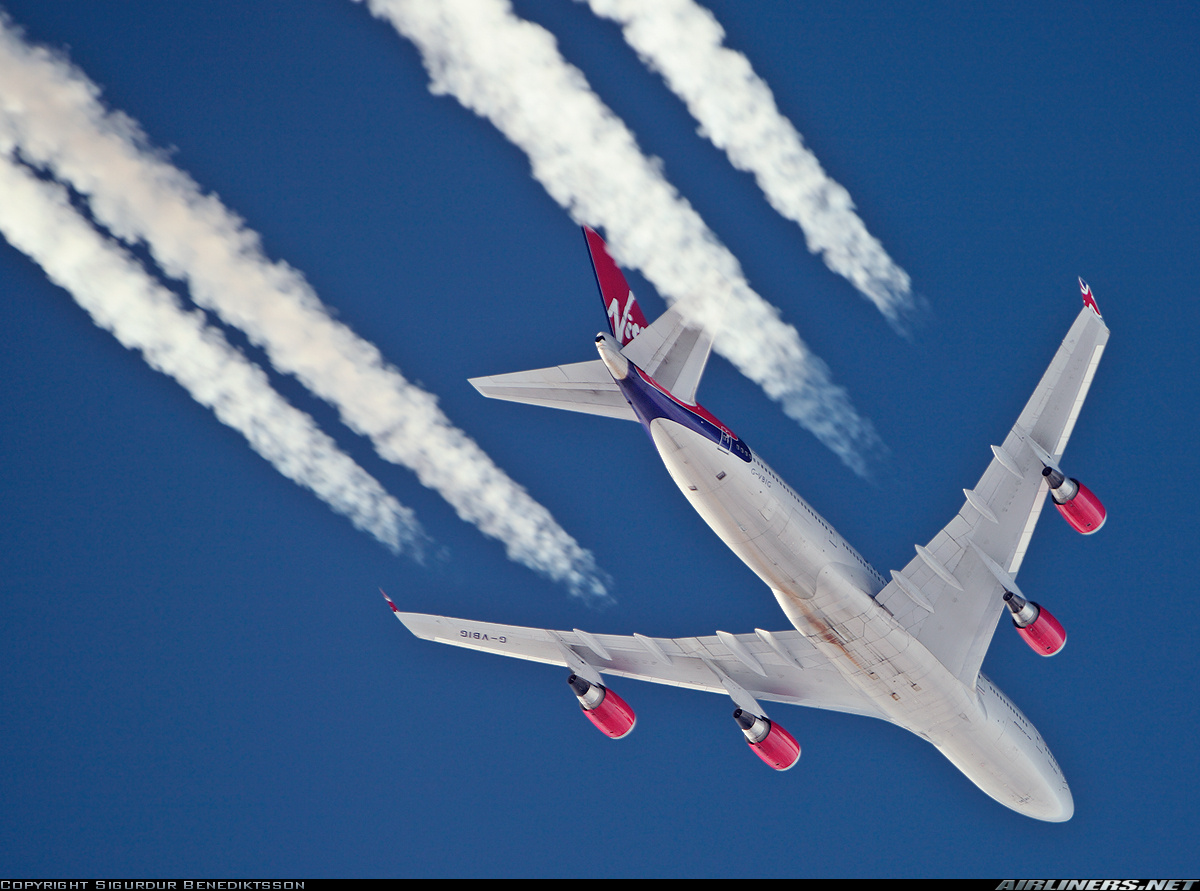 as you can see, it is a Virgin Atlantic 747. not only that, but because I picked a decent quality photo we can see the plane's registration, G-VBIG
so here it is again: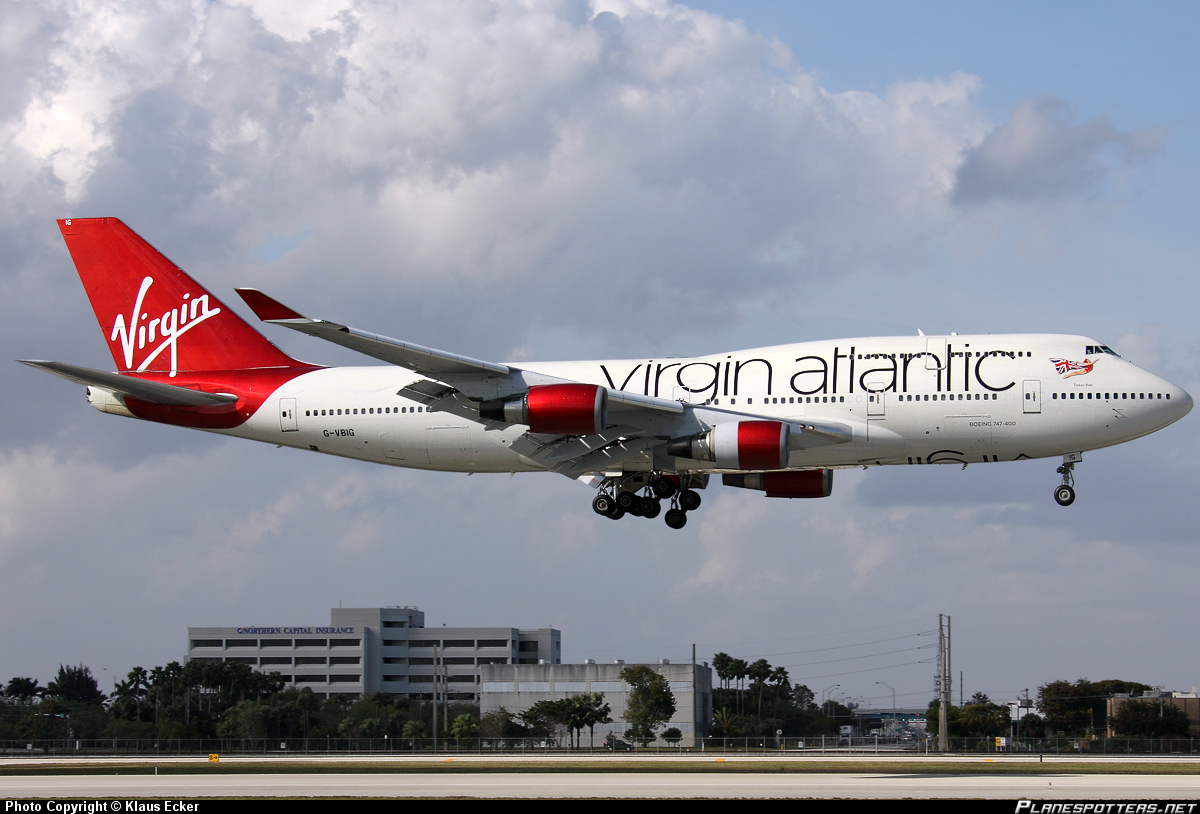 as well as being written on the plane, Virgin Atlantic's own website tells us that this plane is a 747-400 called Tinker Bell.
now various sources, including
planespotters .net
say it has 4x GE CF6-80C2B1F engines.
Right, so FIRST let us try and work out how big that trail is.
putting that first pic up on my screen and measuring with a ruler tells me the trail is twice the diameter of the engine housing.
sadly, I don't have a figure for the size of the housing, but according to
wikipedia:
that engine has a FAN that is 2.36 m so I will use that.
so the trail has twice the diameter of the engine, so it has a RADIUS of 2.36m. Therefore it's cross sectional area is (pi r squared)2.36 x 2.36 x 3.14159=17.497m2. But there are 4 engines so the TOTAL cross sectional area of the chemtrail is 17.497 x 4 =69.99m2.
SO, every metre of this chemtrail has a
volume of 69.99m3
. We will return to this later.
How much fuel does the plane use? good question.
Here's a handy link to Boeing's
website:
where they tell us this.
a Boeing 747-400 with CF6-80C2B1F engines, over a 6000nm journey burns 298.2 kg per seat, based on a 416 seat aircraft.
1 nm = 1.85 km so 6000nm is 11,100km.
total fuel burned over this distance is 298.2 x 416=124,051kg
Therefore the plane burns 124,051/11,100 = 11.18kg/km
a quick cross check sum confirms this to be about 0.2mpg which is the sort of figure bandied around other websites too.
so 11.18kg/km is the same as
11.18g/m
.
now as our volume is 69.99m3, then we have a concentration of 11.18/69.99 = 0.16g/m3.
now this does not sound like a very high concentration, particularly as this trail is going to spread out across the sky and then spread out more as it falls through more than 8,000 more metres of sky to reach the ground.
not only that, but seeing as how we are told we can see the obvious from looking up is it REALLY feasible that when we look up through 5 miles of sky at a plane we can barely see, can we really see a trail made up of 0.16g/m3 with the naked eye?
it seems obvious to ME, that no such trail is made of chemicals in the plane's fuel.
but hang on,
crumpled raincoat zinger alert,
slaps hand on forehead, turns around
there's just one more thing.
Did you notice that that calculation used the ENTIRE WEIGHT OF FUEL?
This assumes that, like its namesake, Tinker Belle has magic fairy powers and does not actually need fuel to fly.
so that 0.16g/m3 is a totally unrealistic figure but is the absolute maximum you can possibly have, based on the available info.
If the additive is 1%, that figure becomes 0.0016g/m3.
Admittedly,
this site
is talking about diesel and not Jet A1, and is talking about additives to improve the fuel but it does say:
The overall concentration of additives is generally below 0.1%, so that the physical properties of the fuel, such as density, viscosity, and volatility are not changed.
So how much chemtrail material can you realistically add to jet fuel before the fuel is no good to burn in the engines (we are completely ignoring any damage it would do to the engine itself at this point)?
at a concentration of 0.1% additive in the fuel we are talking about a
concentration of 0.16mg/m3

Last edited: