I'm a big lover of irony, so I had to share this...
The following meme popped up on my Facebook (reposted from a Charles Bukowski 'tribute' page) accompanied with a comment from the poster :
"Yea I would fully agree with this. Most of the confident extroverted types in this world are as thick as pig s***, emotionally and mentally lol !!"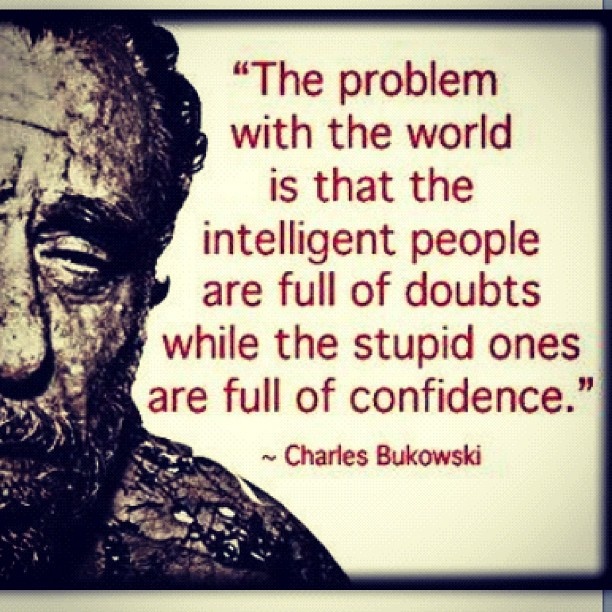 It is a shame however, he didn't doubt the quote and check it out....
The closest approximation of the quote is actually attributed to Bertrand Russell in 1933:
EDIT - Or you could go earlier to WB Yeats from his 'Second Coming' poem:
The closest Bukowski came to that quote was from an interview in the 80's:
"
But the problem is that bad writers tend to have the self-confidence, while the good ones tend to have self-doubt."

Semantically similar, but over 50yrs after Russell and Yeats.
Its an excellent demonstration from the meme makers and the re-posters; of the Dunning-Kruger Effect.
https://timpanogos.wordpress.com/dunning-kruger-effect/
I didn't have the heart to tell him.... [removed off topic comment that may lead to off topic discussion]
Now, am I experiencing Dunning-Kruger by posting this....?
Last edited: