Worldwide, these attacks are being reported from far flung locations such as
Malta
and even
Fiji
, with "epidemic" levels in Russia and the US.
http://www.express.co.uk/news/uk/43...pts-to-blind-pilots-put-UK-passengers-at-risk
EXCLUSIVE: Laser horror as attempts to blind pilots put UK passengers at risk
THOUSANDS of planes coming in to land at Britain's busiest airports are in danger of crashing because pilots are being 'blinded' by laser pen attackers.
By:
Ted Jeory
Published: Sun, September 29, 2013
Tweet
84Comments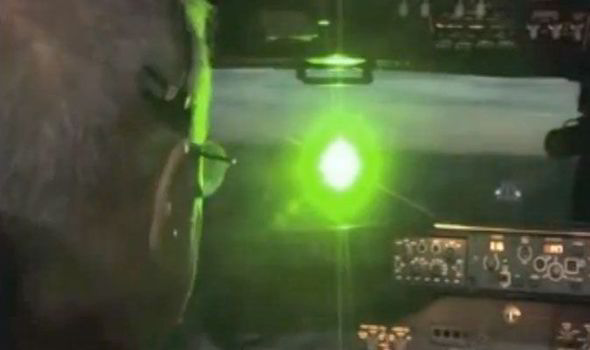 These lasers could knock a passenger jet out of the sky
Britain's largest pilots' union is so concerned by a recent spate of incidents it has issued an emergency bulletin to members advising them how to avoid being blinded and losing control of their planes.
The British Airline Pilots' Association (Balpa) now wants the law changed so anyone caught in possession of the higher powered lasers without a "legitimate reason" to be jailed.
"Slaps on wrists and £150 fines are not enough - custodial sentences should be the norm," a spokesman said yesterday.
Last edited by a moderator: