http://www.bbc.co.uk/news/world-europe-25975251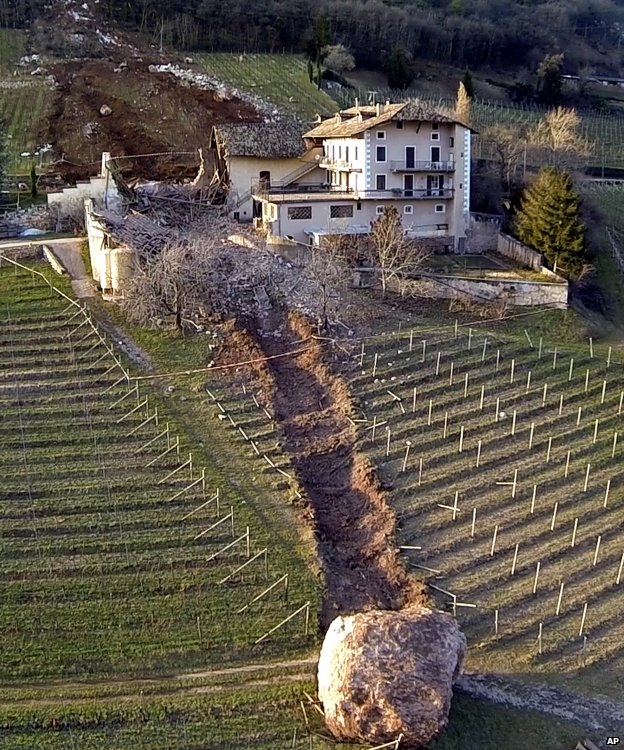 I couldn't work out what was wrong with this picture so I thought twas onto sumthin...
The boulders had left a deep plow tracks but one was out by itself no plow track ??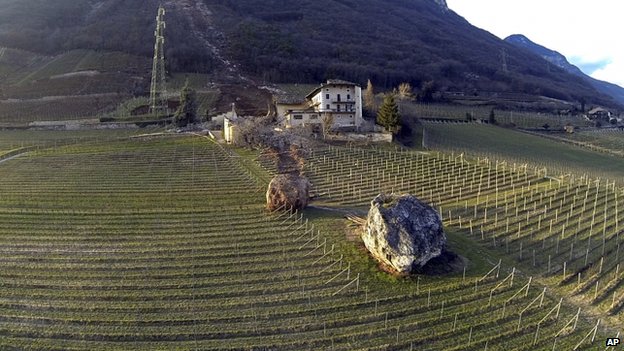 Then is dawned,, just maybe that lower big rock was already there and not a new addition and this seems to be the case. Would have been a tell tale warning to the the land owner that some times things may tumble past
What I had great trouble and no luck was to google earth street the location to find the said rock already in situ.
I think i got close but the address details left me scanning a large valley with poor or little reference points to pick a trail
Last edited by a moderator: