Administrator
Staff member
http://edition.cnn.com/2013/05/01/us/boston-attack/index.html?hpt=hp_t1

The classmates -- Azamat Tazhayako and Dias Kadyrbayev -- are both from Kazakhstan and had been in federal custody on immigration charges already, their lawyers told CNN. The third person arrested is a U.S. citizen.

The Kazakh students face charges of making false statements to investigators and conspiracy to obstruct justice, according to a federal law enforcement source with firsthand knowledge of the investigation.

...

No details of the charges against the third person were immediately available. But Alan Dershowitz, a prominent defense attorney and Harvard law professor, said the new charges don't appear to be related to the bombing itself.

"If they knew about the bombing, if they were involved in the bombing, the charges would be conspiracy to do the acts for which the other man has already been charged," Dershowitz told CNN. "So it sounds like at this point in time the only evidence they have is actions that took place after the bombing."


http://bigstory.ap.org/article/lawyer-jailed-pair-shocked-boston-bomb-claims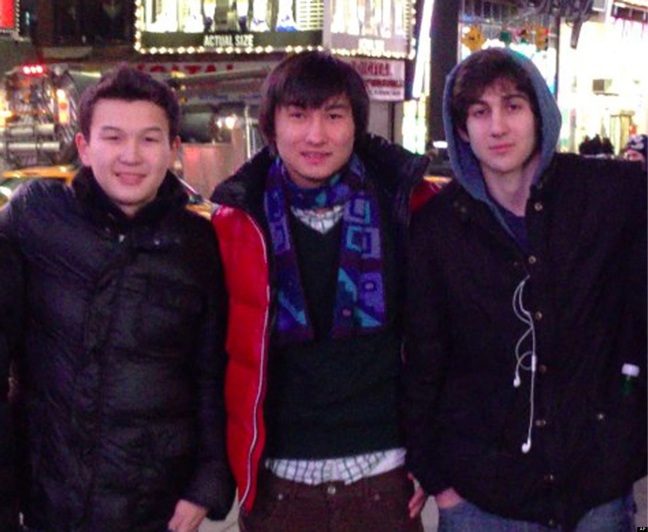 Does not really look like they are really related to the bombing, just immigration problems.
Conspiracy theories will ensue.
Last edited: