Administrator
Staff member
Some segments of the conspiracy culture believe that everything they see in the media is staged. In recent times EVERY major incident that hits the news is met with skepticism in some circles.
Almost immediately after the shooting, they started making images like these, and posting them on Facebook. As you can see from the comments, they are not met with skepticism: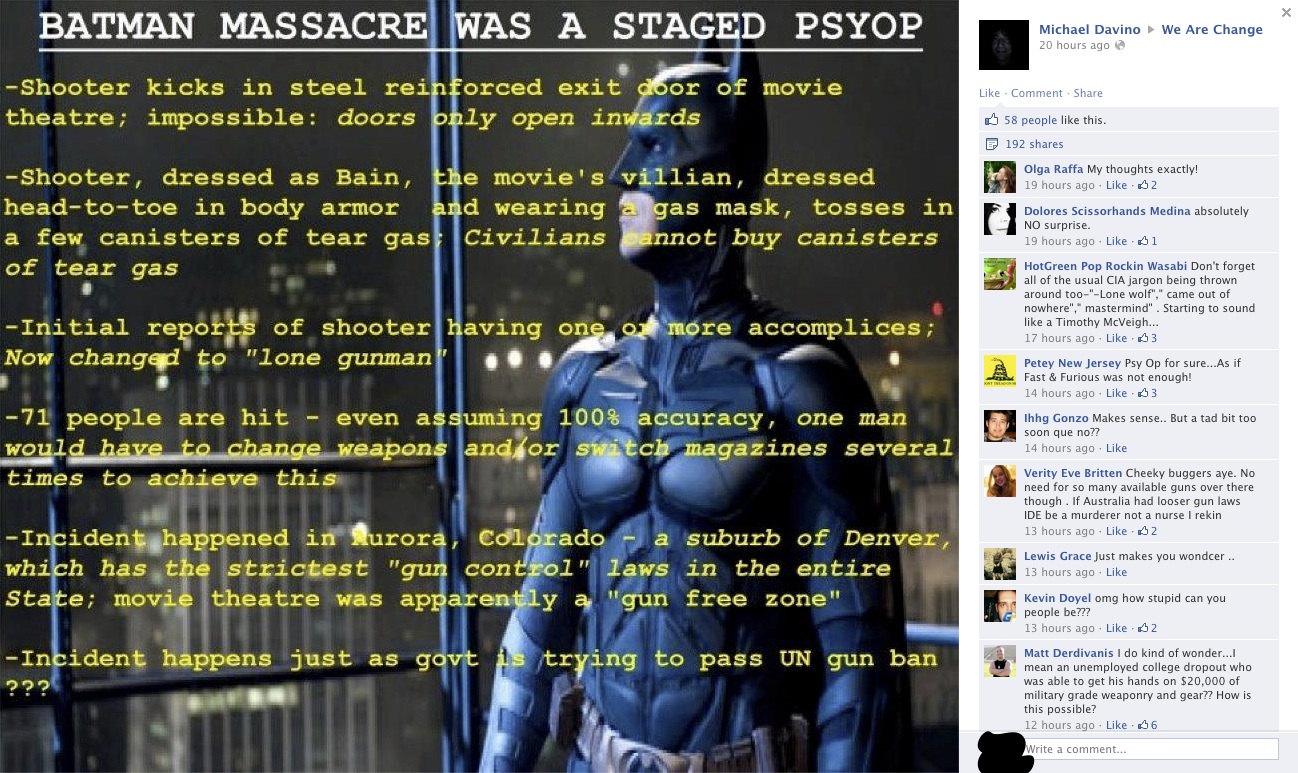 The image above is clearly jumping the gun, making the most tenuous of speculative connections based on initial partial information. Initial reports of shootings are always confused, and frequently the number of shooters is unclear (and especially so in this situation, a dark theater, with a loud shooting scene playing). 71 people being hit is not so amazing when you find out that he had a shotgun, two handguns, and a rifle with a 100 round magazine. He did not kick down the door, he open it from the inside, and propped it open then returned with the guns.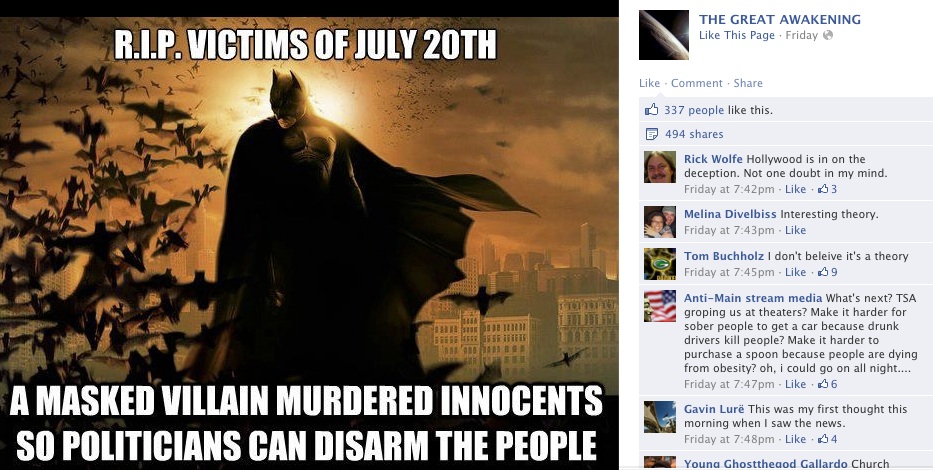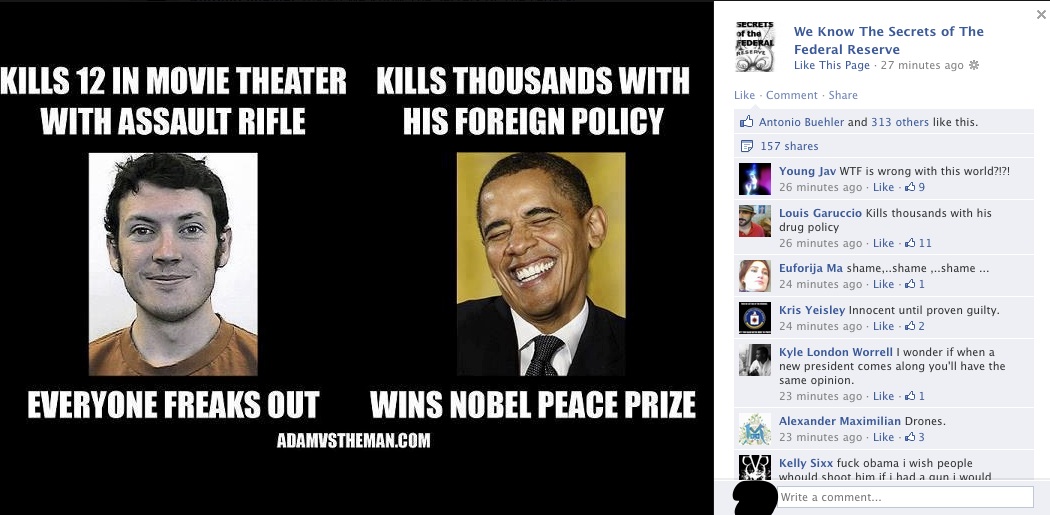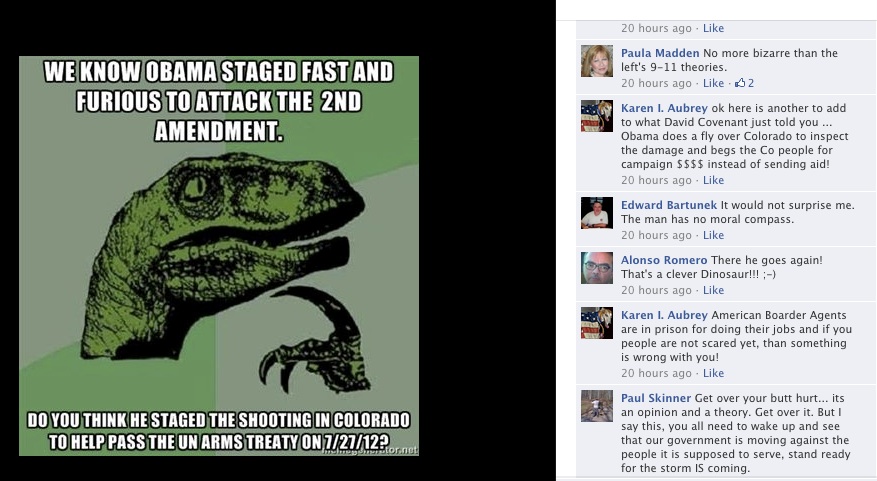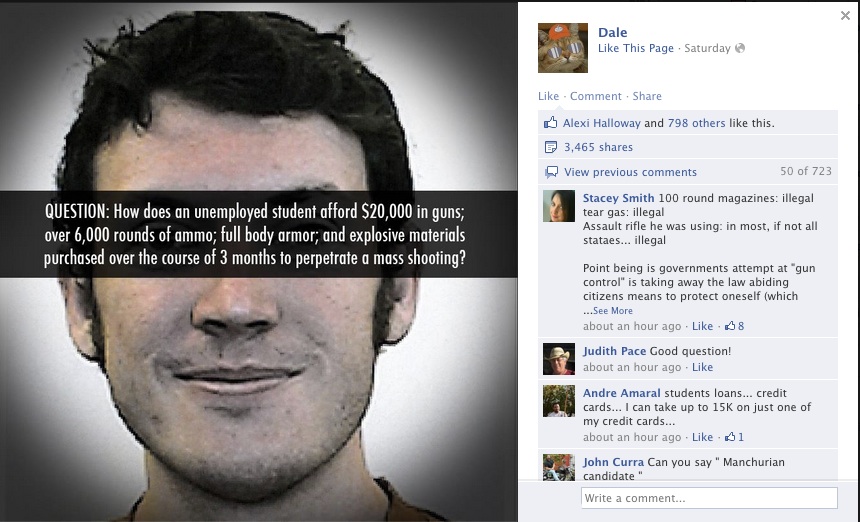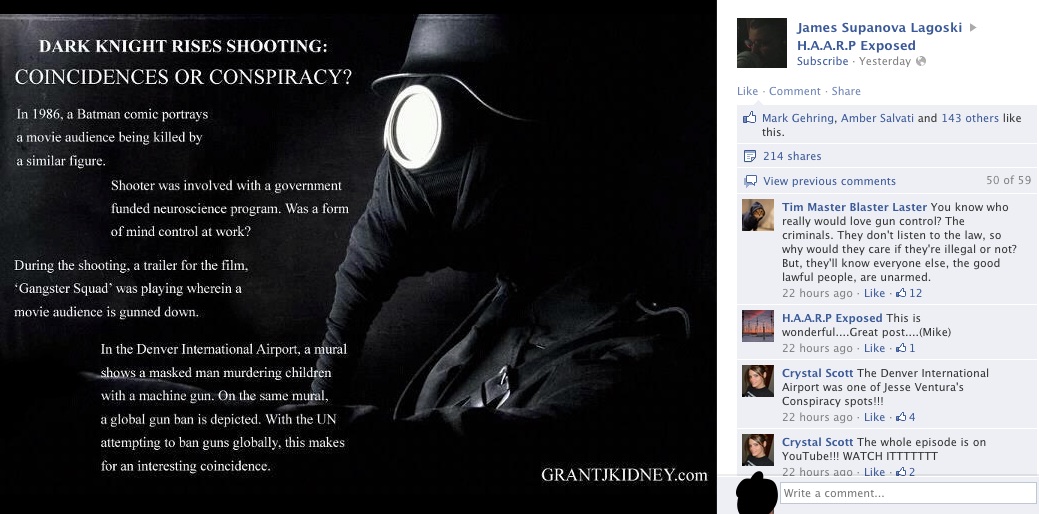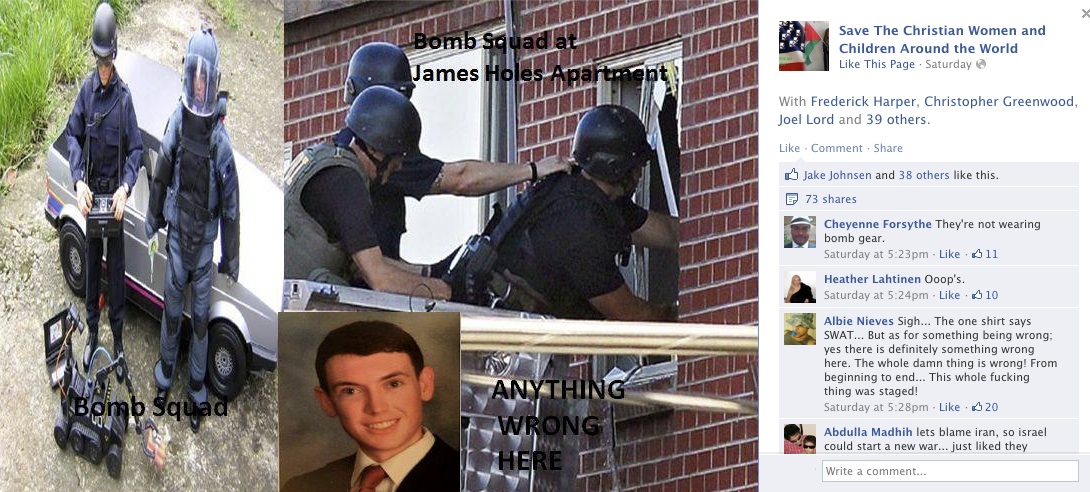 The above image is suggesting it's all staged because the "bomb squad" is not wearing full body armor like one of the guys on the left is.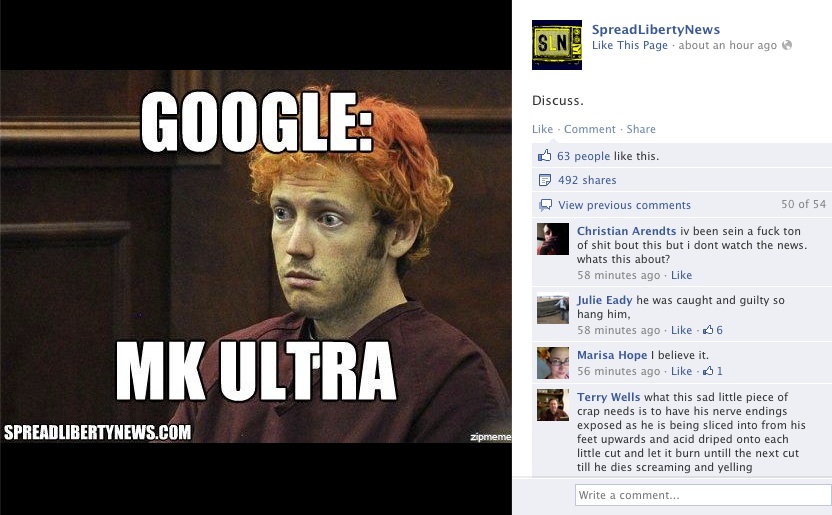 MK-Ultra
was a code name for a CIA program in the 1960s that experimented with various forms of behavior modification, including using drugs. The suggestion above is that Holmes was brainwashed by the CIA as a "Manchurian Candidate" assassin, or as a patsy.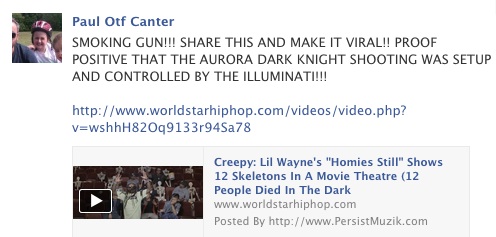 The above links to this frame grab with the caption.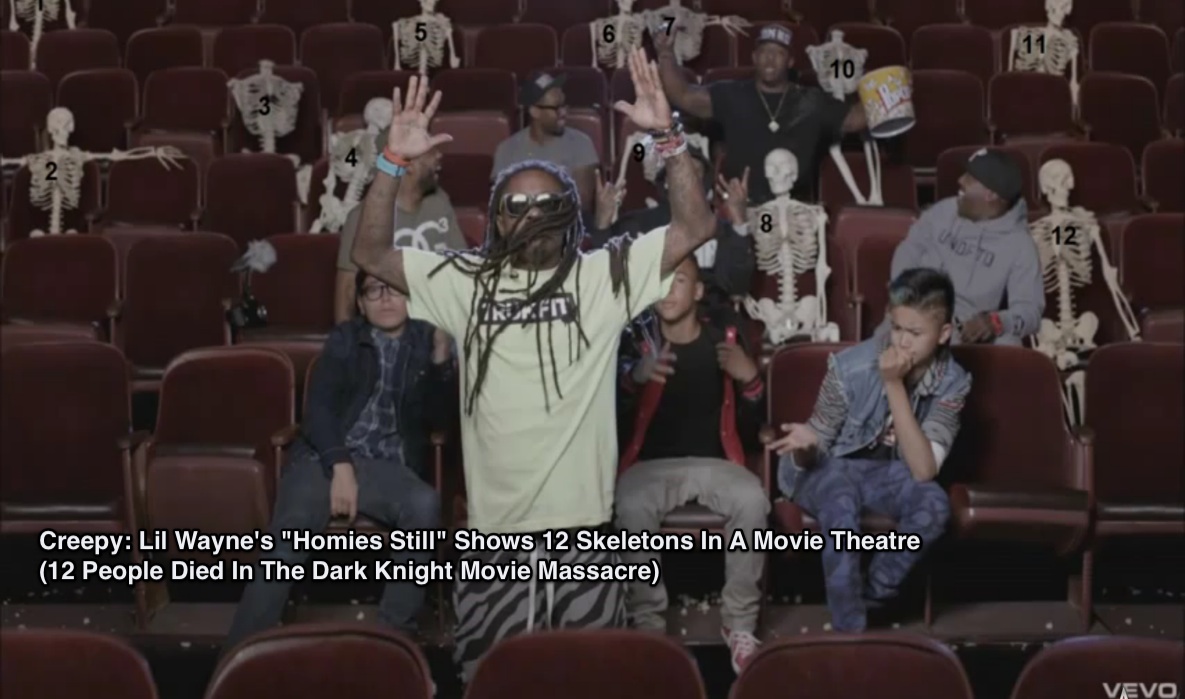 The above conspiracy theory rather deceptively picks a shot where there's 12 skeleton visible. In the full shot there's actually 25: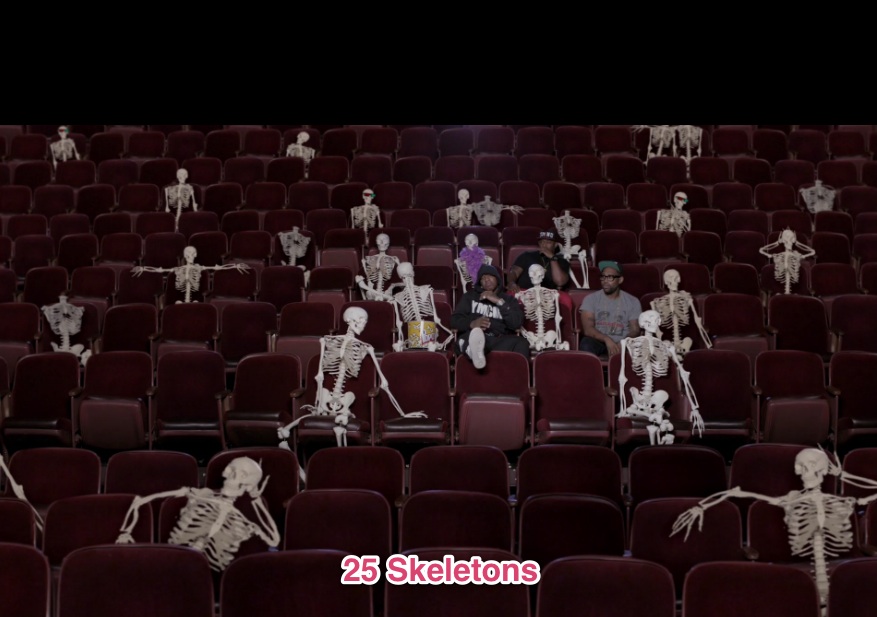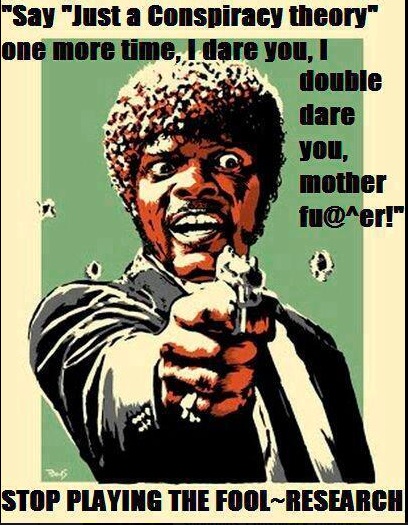 There's also a rash of pro-gun posts, but that's more to be expected.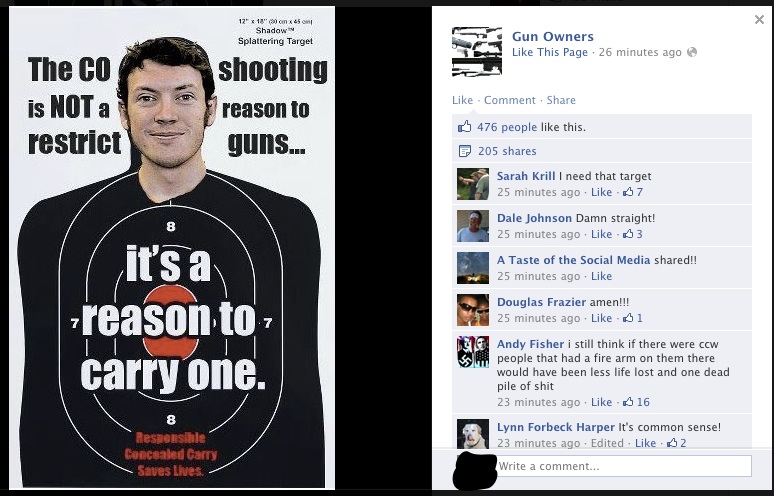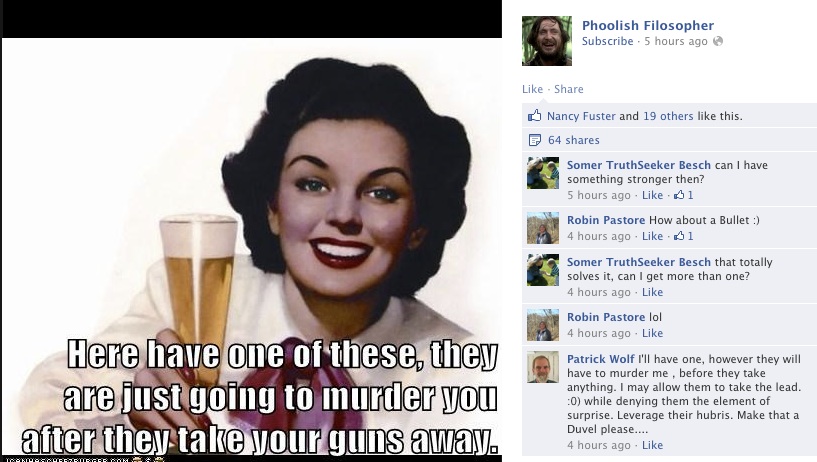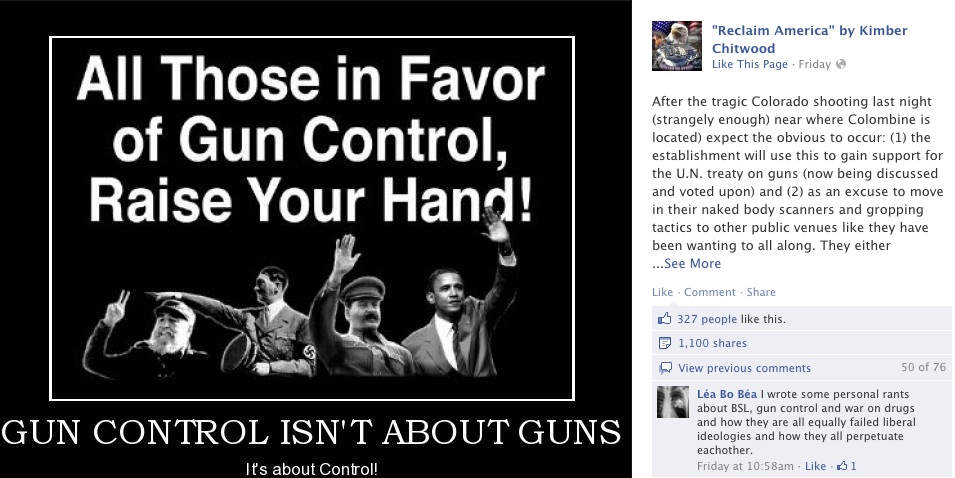 Some sites immediate go into creating detailed speculation:
http://www.naturalnews.com/036536_James_Holmes_shooting_false_flag.html
"After his arrest, Holmes told police about 'possible explosives in his residence,' Oates said. When police searched his apartment, they discovered it was booby-trapped and evacuated surrounding buildings, police said. Oates said bomb technicians are determining how to disarm flammable or explosive material in the third-floor apartment. He said police could be there some time."

​

None of this checks out. If you're a killer bent on causing mayhem, why tell the police about your surprise bomb waiting for them back at your apartment?

​

Holmes was clearly provided with exotic gear

Continuing from CBS:

"He said pictures from inside the apartment are fairly disturbing and the devices look to be sophisticated, adding the booby-traps were 'something I've never seen.' One rifle, two handguns, a knife, a bullet proof vest, a ballistic helmet, a gas device, a gas mask, military SWAT clothing and unidentified explosives were also found in Holmes' car, a law enforcement source told CBS News. Oates said Holmes wore a gas mask, a ballistic helmet and vest as well as leg, groin and throat protectors during the shooting."

In other words,

​

this guy was equipped with exotic gear by someone with connections to military equipment. SWAT clothing, explosives, complex booby-traps... c'mon, this isn't a "lone gunman." This is somebody who was selected for a mission, given equipment to carry it out, then somehow brainwashed into getting it done.


Last edited: