I don't know what it is about conspiracy theorists but the latest on the terrible Asiana flight 214 crash is that it was "faked".
The entire basis of this theory is a supposed extra window on the crashed airframe, that didn't appear on photographs before the fuselage burned. This is best illustrated by this photo of another Asiana 777 flight landing the day after the crash. the extra window is clearly visible just behind the front door on the crash aircraft.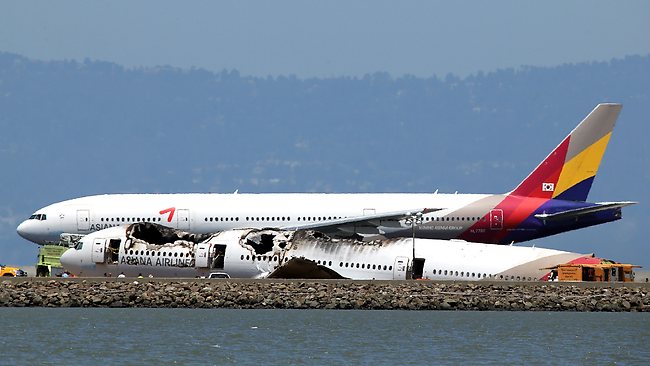 The genesis of the theory is the low res photos taken by passengers straight after the crash which don't show the blanked out window beside the door.
I have never taken much notice of these blanks, as the window is designed to take the structural loads I assumed they were just aluminium plates, perhaps MikeC can better inform us there.
If they are just thin aluminium then probably the fire would have destroyed the inner fabric covering and simply melted the blank, revealing the window.
It shows that it doesn't take much to create a conspiracy theory these days. For the life of me I cannot think of a reason to fake something like this.
Last edited by a moderator: