Administrator
Staff member
This just flew over my house: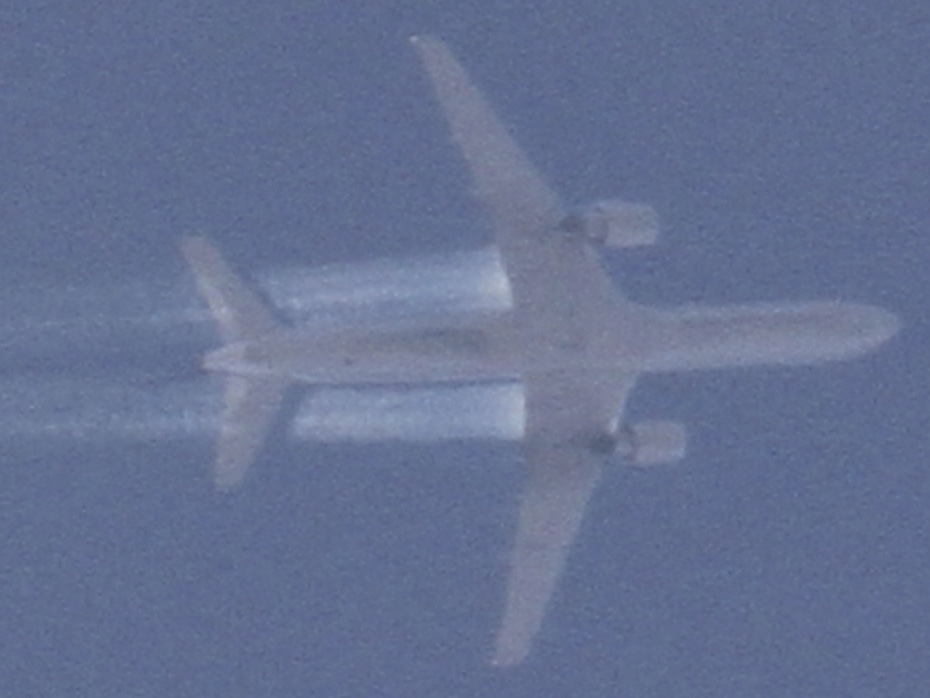 It's UAL 788, a 757-222 from San Fancisco, at around 25,000 (in the first photo) to 27,000 feet (overhead). The photos are mostly rotated 90 degrees, as most of the time it appeared to by flying vertical (as it was heading straight for me).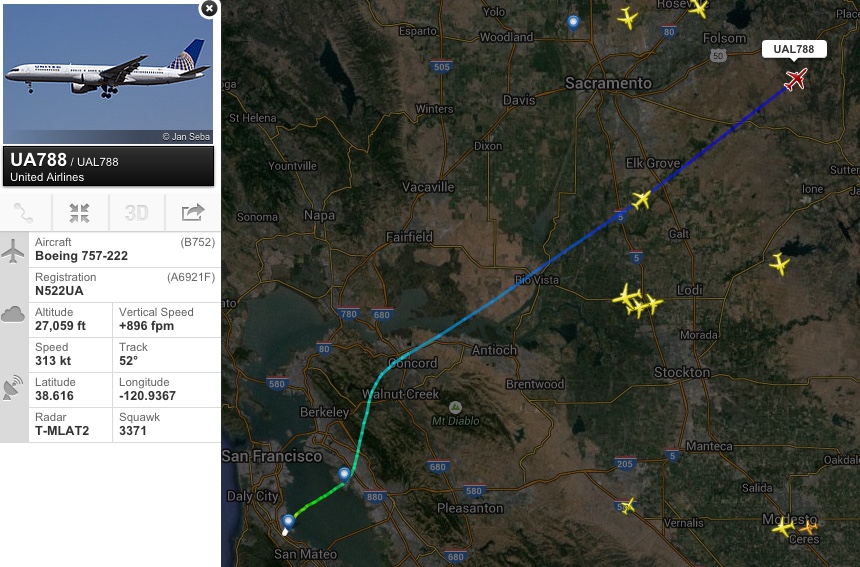 It's interesting because of the aerodynamic contrail streaming from the inner wing, but also because it formed a huge persistent contrail - one with a rather unusual structure.

Zooming out more, you see the contrail is initially a fairly distinct narrow line, which comes from the two strong inner-wing aerodynamic contrails. But as you go back more, the full wing contrail appears, and eventually seems to divide into two thick contrails with a gap inbetween