Administrator
Staff member
A more convincing experiment (to demonstrate the flat earth model is incorrect) would be to take frequent pictures of the Sun throughout the day, zoomed in with a shade over the lens so the disc of the Sun is clearly visible, so people can see the size of the Sun doesn't change as it must if it were circling over a flat earth at 3000 miles.
Agreed, although it's a bit disheartening that there's already a lot of photos on YouTube showing the sun getting "bigger' as it gets "closer". It's just flare though.
Really you'd just need two photos, say at 8AM and 12PM (noon) (then maybe at 4 also).
Again though the thinking that allows people to think "perspective" makes the sun go behind the horizon might also make it hard to them to accept this as evidence.
Here's an interactive simulation of what the sun would look like. Posted by David Ridlen on Facebook
http://tube.geogebra.org/student/2141849
I made a couple of GIFs for viewpoints in the Southern and Northern hemispheres, simplifying the text for easier communication. There are two thing to point out to the Flat Earth proponent:
1) The sun grows and shrinks in the Flat Earth model, but not in observed reality.
2) The sun never goes below the horizon in the Flat Earth model, but it does in observed reality.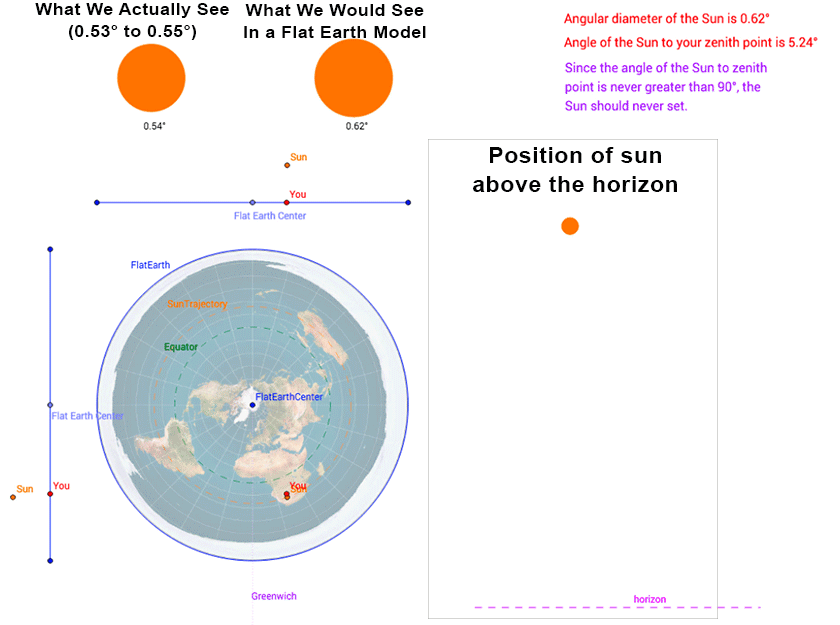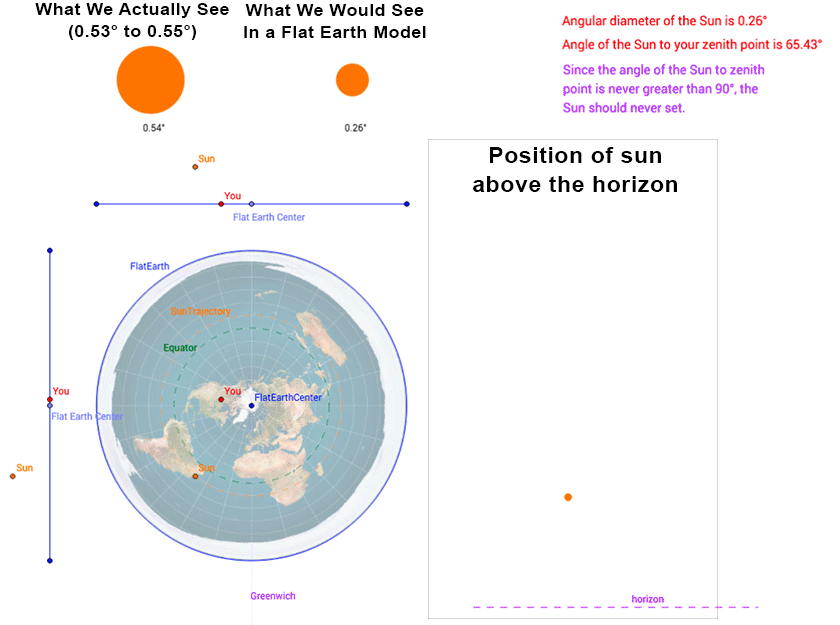 Last edited: