Administrator
Staff member
Several tons of aluminum, barium, and strontium will be sprayed into the atmosphere tonight, the 4th of July, often in close vicinity to large crowds in people in large cities. Even small children will hold small devices that create clouds of nanoparticles of aluminum, barium, and strontium, and other heavy metals.
I'm talking, of course, about fireworks. Those three elements are commonly referred to as being toxic elements that are sprayed in the "chemtrails" conspiracy theory.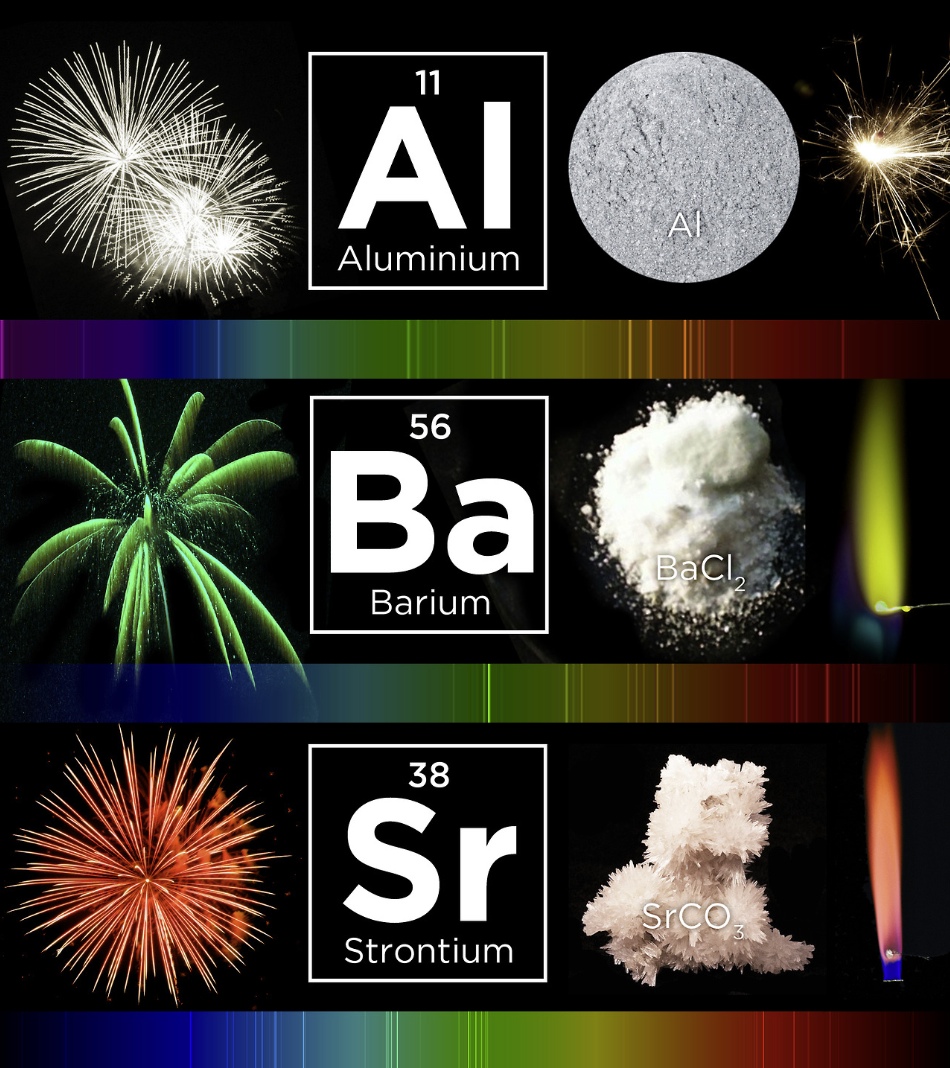 (source:
http://skunkbear.tumblr.com/post/90696652324/boom-awww
see also:
http://chemistry.about.com/od/fireworkspyrotechnics/a/fireworkcolors.htm
There is, of course, no real evidence that "chemtrails" are real. Yet the presence of aluminum, barium, and strontium in the environment (all three are naturally occurring, especially aluminum) is often pointed to as some evidence of spraying. Yet most people have no idea of how much of these elements should be found in the environment, or how much they are used in activities that they themselves have never though of as problematic.
Even your kid's sparkler quite likely contains aluminum, and quite often barium or strontium.
http://www.pyrocreations.com/sparkler_compositions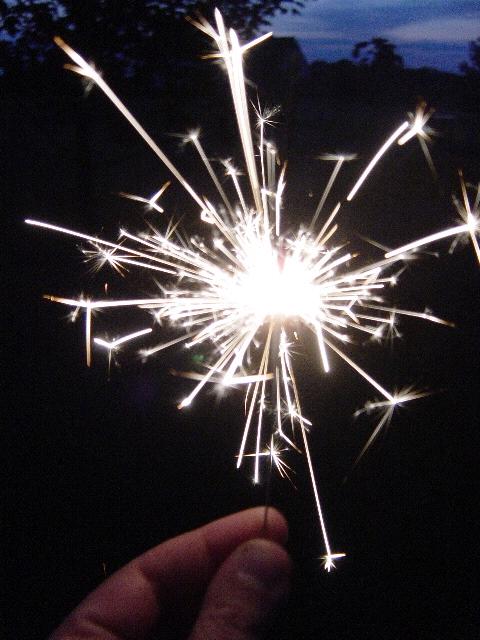 The fumes that come off a sparker contain those metals. What's more they will be in the form of metallic nanoparticles:
http://www.aaqr.org/Doi.php?id=29_AAQR-12-08-OA-0208
Sparklers mainly consist of a metal rod, or thin tube coated with an explosive mixture to burn, producing a shower of colorful sparks. Sparklers may be designed to be non-handheld or handheld (i.e., fixed to a support) (Russell, 2000). Their chemical composition can be described by four main components (McManus, 1975; Helmenstine, 2012): (1) A metallic component (e.g., aluminum, iron, titanium, zinc, magnesium powder or flakes), which is responsible for producing sparks; (2) An oxidizing component (e.g., potassium, barium or strontium nitrates, potassium chlorate, ammonium perchlorate); (3) A combustible binder, which holds the mixture together (e.g., dextrin, nitrocellulose, shellac, gum Arabic, or other sugars and resins); and (4) A fuel component (e.g., charcoal). Fine particulate matter, or PM2.5 (PM with AED < 2.5 μm), UFPs, and nanoparticles (NPs, PM with AED < 50 nm), emitted from sparklers, are mainly metallic in nature (Kulshrestha et al., 2004) and pose a threat to human health due to the abilities of UFP and NPs to deposit in all regions of the respiratory tract.


And there's quite a lot. America burns 30,000 tons of fireworks per year. 20,000 of that will be burned today, on the 4th of July.
Last edited: