I think it [a trail created by spraying "dry" ice nuclei] would look more like an aerodynamic contrail. They do look different from exhaust contrails. There are no pendules, for instance. At least, I don't think there are.
But aerodynamic contrails look in fact quite similar to exhaust contrails themselves: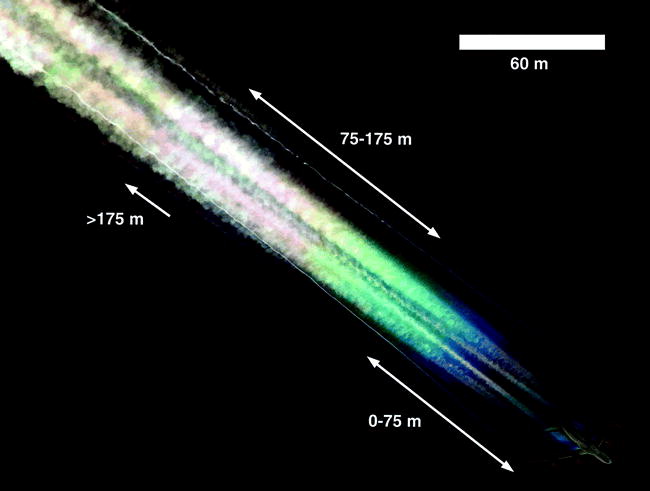 The part close to the wing is different, but then the turbulent region after about 50 m is hard to distinguish from an exhaust contrail. And I don't see why it couldn't form pendules. Skywriting smoke forms pendules as well.
Last edited by a moderator: