I just encountered this picture that tries to argue that two trails come from each engine of the plane in the photo, and one is an ordinary contrail while the other must be a chemtrail.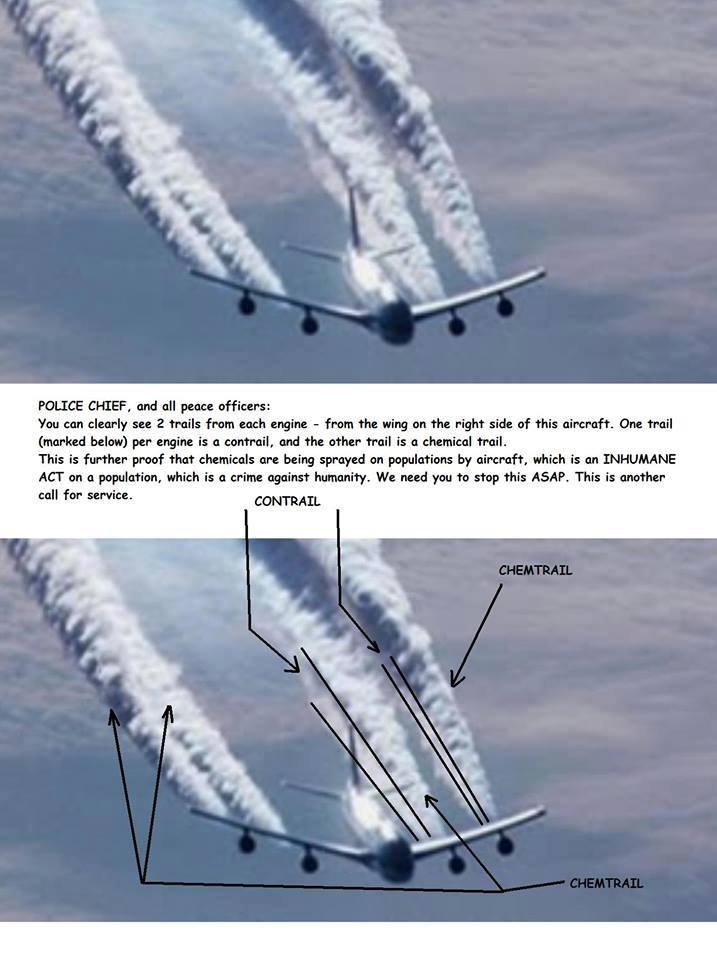 The
original photo
is from airliners.net.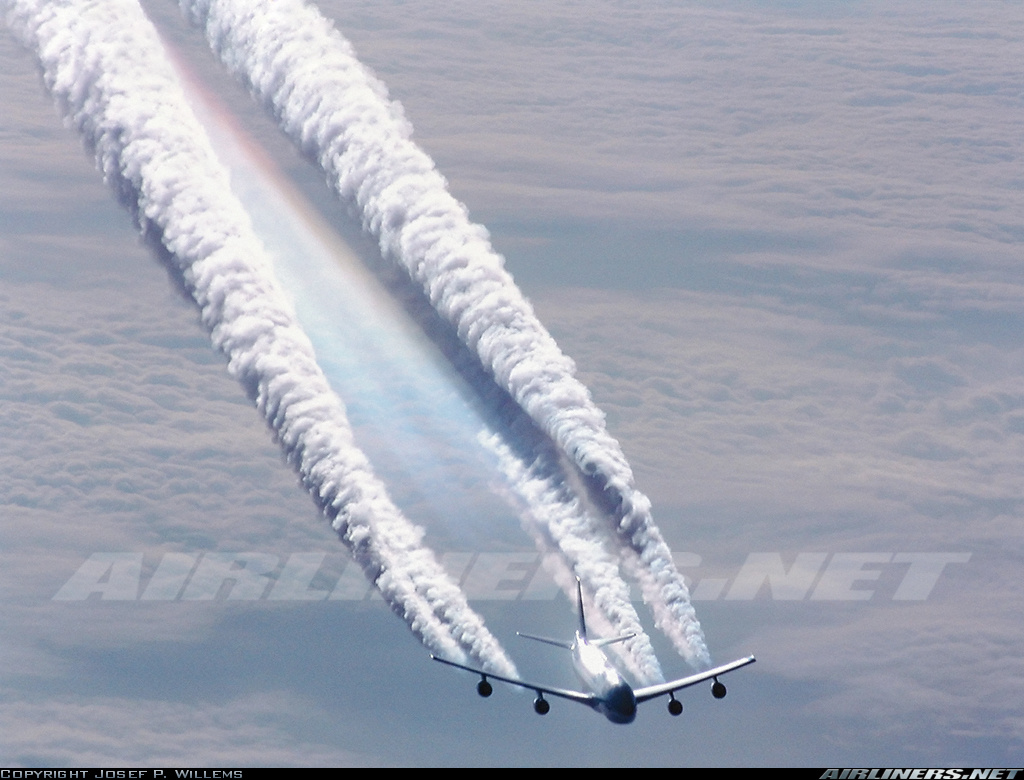 Indeed, it looks like there are two distinct parts of the trails behind each engine. One is thinner and whiter, while the other one is thicker and also is of a darker color.
What do you guys think the two parts are? I thought the thinner one may be an aerodynamic contrail while the other one an exhaust contrail.
If this was already discussed, please just point me to the corresponding thread.
Last edited by a moderator: