Metabunk
Last year I created a physical model to illustrate some aspects of the WTC Tower collapses. The basic structure was columns connected by floors. The floors supply lateral stability to the columns, so when the floors are removed the columns are very unstable. This worked out reasonably well, and I got this nice demonstration from it:
https://www.metabunk.org/towards-a-...the-collapse-of-the-wtc-towers-on-9-11.t7396/
Source: https://www.youtube.com/watch?v=flo62pdaIMI
I'm currently re-creating my physical model as a virtual model using Blender physics to allow for a larger variety of experiments, and also to illustrate the difference that scale makes.
The first version I tried quite...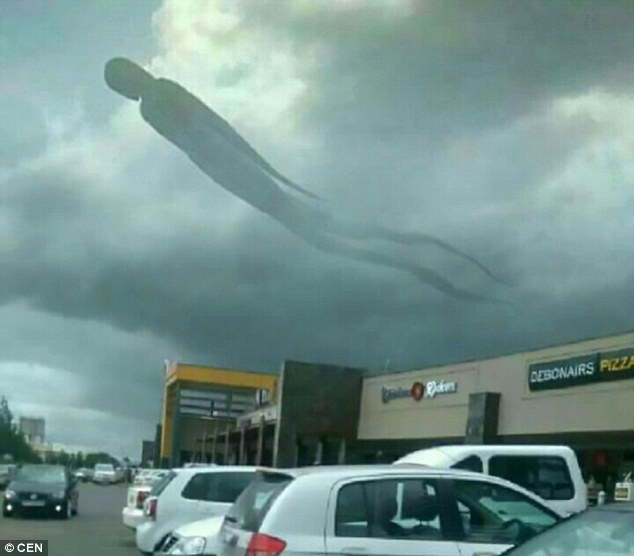 This image has been circulating on social media and "tabloid" news sites, with claims that it shows a "human shaped cloud" or ghost hovering above a Zambian shopping centre:
eg
http://www.dailymail.co.uk/news/art...ed-cloud-appears-Zambian-shopping-centre.html
The photo is actually clearly a photoshopped creation using this photo of a kite (the strings...
The video of a Jet Airways flight being intercepted by German fighter jets is causing a bit of interest on social media, both due to the very visible contrails (enhanced by the video being filmed near sunset) and by the appearance of a "UFO":
Source: https://www.youtube.com/watch?v=iJALftSN0ek
Flight 9W118 from Mumbai to London on February 16th 2017, a Boeing 777, was intercepted after it failed to respond to air traffic control on the correct frequency over Germany.
The video was shot from a British Airways 777 flying behind it and 2,000 feet higher (flight BA2042).
The "UFO" appears to fly from left to right (and slightly "forwards", ie towards the same direction as the filming plane rather than perpendicular) from around 1:26 in the video:
Based on an article in the Aviation Herald, the intercept...
Multiple fake news and clickbait sites are repeating variations of a story that FEMA expects the Oroville dam to collapse, killing thousands of people. This story is false. The source quoted is KCRA:
http://www.kcra.com/article/fema-su...ce-base-in-case-of-oroville-emergency/8944641
Perhaps the most obvious clue there is that only "two dozen" personnel have been deployed. Not a lot for the "worst disaster in American history".
But the facts...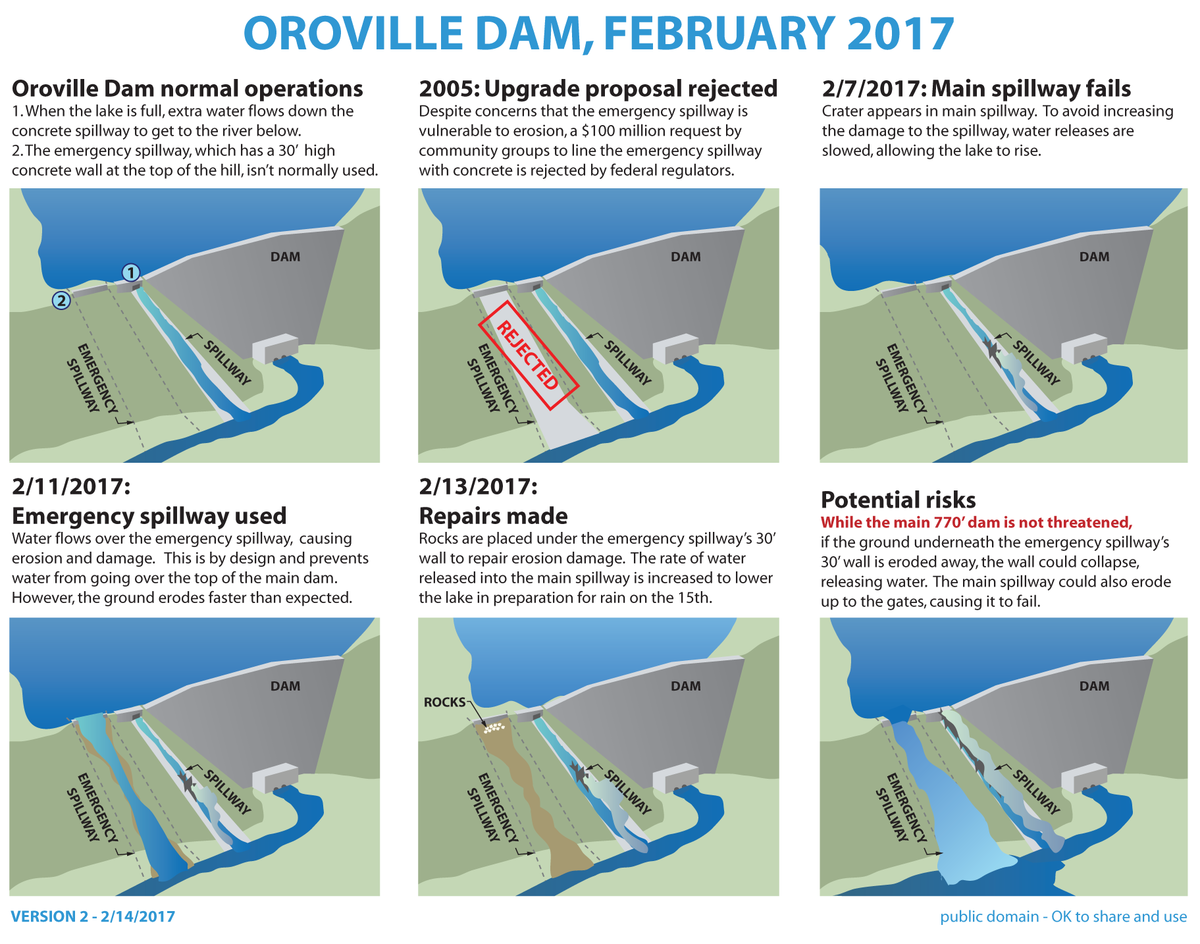 Source: https://commons.wikimedia.org/wiki/File:Oroville_dam_infographic_feb_14.png

UPDATE 2/14/17 - Evacuation order lifted.
UPDATE 4:50PM 2/12/17
Officials Warn of possible collapse of the emergency spillway. Evacuations ordered
http://www.sacbee.com/news/state/california/water-and-drought/article132332499.html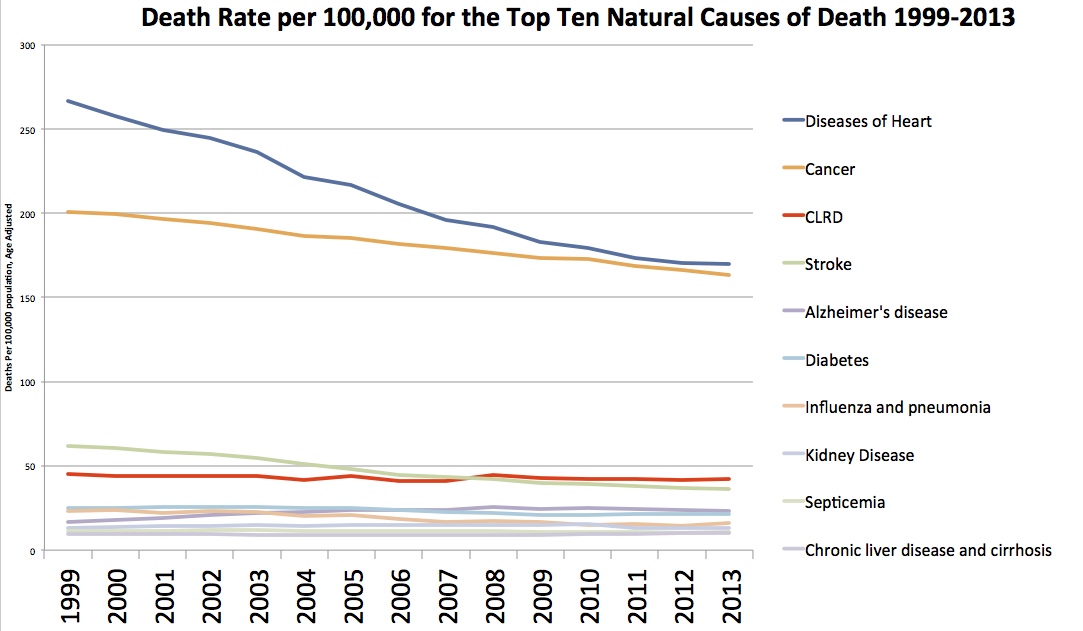 In the classifications of causes of death shown in the chart above, CLRD (the red line) is "Chronic Lower Respiratory Disease", which is
a combination of bronchitis, emphysema, and asthma
. CLRD is currently the third leading cause of death in the US, moving from 4th to 3rd in 2008.
However the actual rate of CLRD is largely unchanged from 1999, actualy moving down slightly from 44 deaths/100,000 in 1999-2001 to 42 in 2011-2013. So
there is no rise in respiratory mortality.
The reason CLRD "overtook" stroke in 2008 was because the rate of deaths from stroke is decreasing faster than deaths from CLRD. Let's compare just stroke and CLRD:...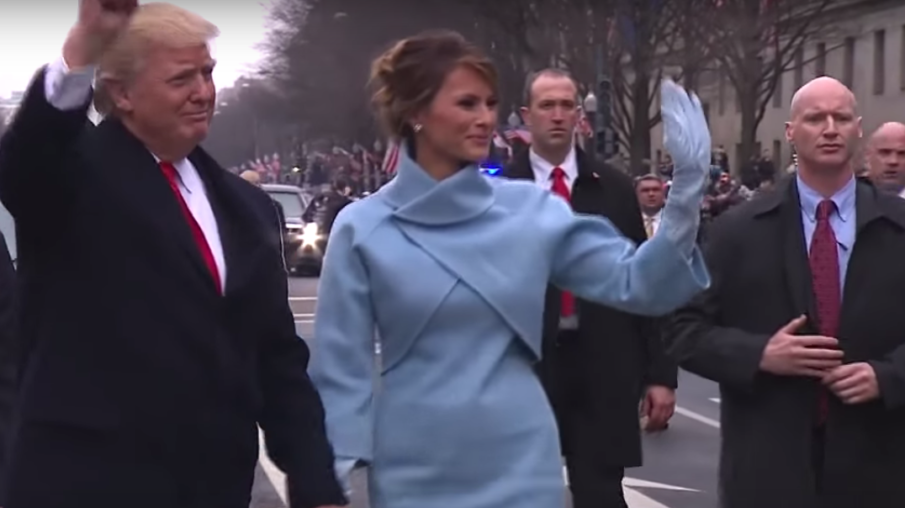 An odd theory floating around the internet is that one of Trump's secret service agents has fake hands, and is actually holding some weapon under his coat with his real hands. The evidence given for this is that the agent holds his hands in the same way for long periods of time.
He doesn't have fake hands, in fact you can see his hands move:
But he does hold them like that a lot:
(Even in the above you can see he does change hand positions, his thumb in particular.)
But what's up with the guy and the stiff hand position? Well it's actually a core...
When I first saw this it was nearly horizontal, and looked, if not a flying saucer, then at least like a flying plate viewed edge on. It's a distant sunlit contrail, often mistaken for UFOs, space junk, or meteors. So I thought it would be useful to get a sequence of photos and video at different zoom levels.
Source: https://www.youtube.com/watch?v=bTEZarmsG8Q
The video above is unedited, zooming from 24mm to 2000mm.
The sequence of photos are all straight from the camera, except the first where I've called out the trail as it's hard to see.
Finally some digital zoom:
If you are short on time, then I made a one minute video explaining this:
Source: https://www.youtube.com/watch?v=2bFfuIidCK0
Background:
Infrared footage from the Chilean Navy
appears to show some kind of flying object that briefly leaves a trail behind it.
http://www.huffingtonpost.com/entry..._us_586d37bce4b014e7c72ee56b?lciacn1ruwjkmx6r
The Moon's "terminator" is simply the line between the light and dark areas of the moon, i.e. the line between the sunlit portion of the moon and the shadowed portion. To the naked eye this looks like a smooth line, but if you look closer (with some binoculars, or zoomed in with a camera) you can see it's actually ripply, with the various craters, ridges, canyons and mountains both creating shadow, and poking up into the sunlight.
Those "poking up into sunlight" features are a potential source of "UFO" or "Alien Structure" photos from the moon. The above example is some that cropped up recently. A video of the moon appears to show some kind of object in the dark area of the moon. Because it's "behind the line" there's an illusion that it's actually flying above the surface of the moon, perhaps even an orbiting spaceship!
However all it is is the top of a ridge at the...