Metabunk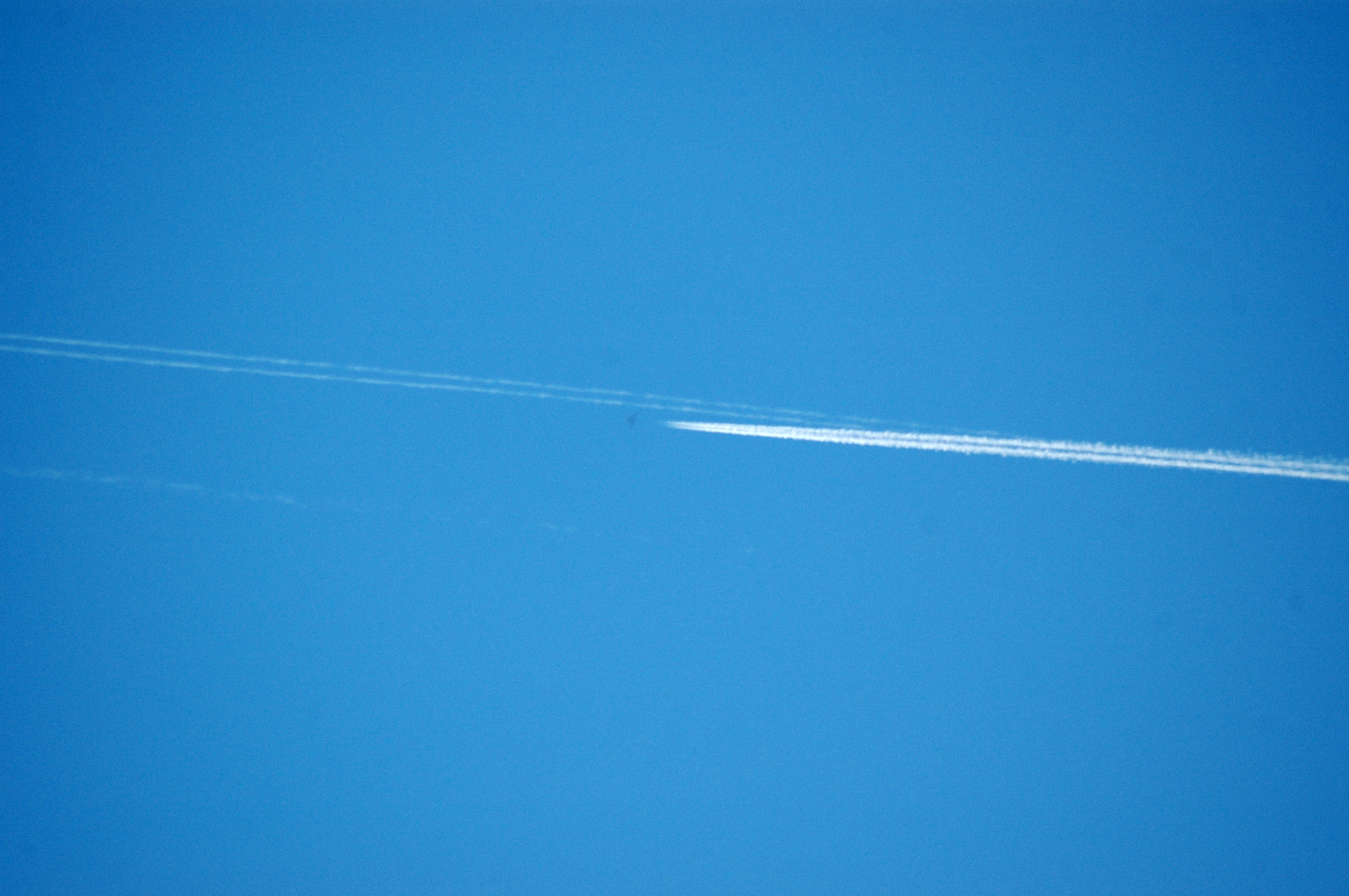 Link to Exif.
http://regex.info/exif.cgi?dummy=on&imgurl=http://sitelife.aviationweek.com/ver1.0/Content/images/store/5/7/b57384e6-a5fd-4393-b7ca-9fc018a39528.Full.jpg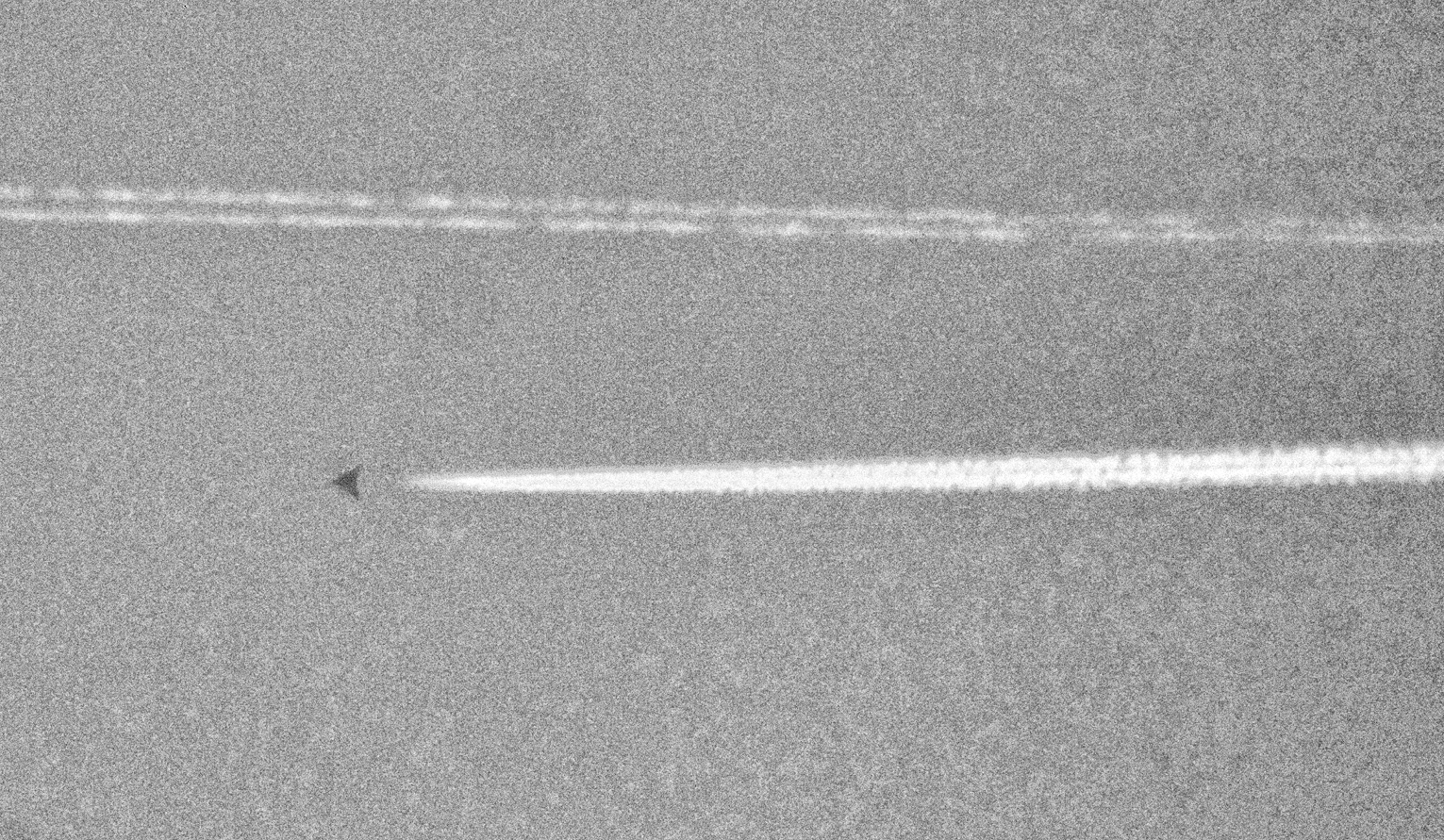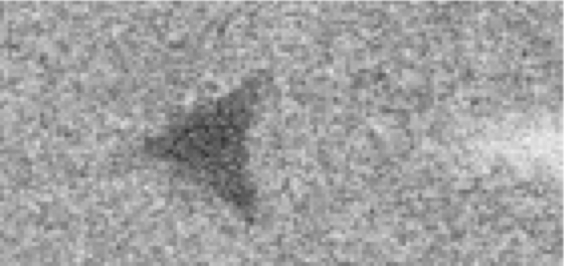 Direct link to image claimed to be of all three unidentified aircraft. No full Exif data....
Photos were taken at Bromma Airport in Stockholm recently.
At a brief glance it looks very suspicious. It contains the word "aero", "chem" and showing a trail at the same time. Can this be definite proof?
Actually no.
Aerochem is a Scandinavian supplier of de-icing fluids
:
http://www.aerochem.se/
"Aerochem has been supplying de-icing fluids to the Scandinavian aviation industry since 1996. We supply airports in Sweden, Norway, Denmark and Finland.
"
So the photos show tanks containing de-icing fluids.
http://en.wikipedia.org/wiki/Deicing_fluid
De-icing is required all year around, even in summer. Despite warm weather conditions on ground level the conditions during flight can easily turn into wet icy conditions high in the air where ambient temperatures reach far below zero in strong winds or while planes passes through areas with high humidity.
Here is NASA's
A Pilot's...
http://www.dailymail.co.uk/news/art...lying-low-Gulf-Thailand-tried-stay-radar.html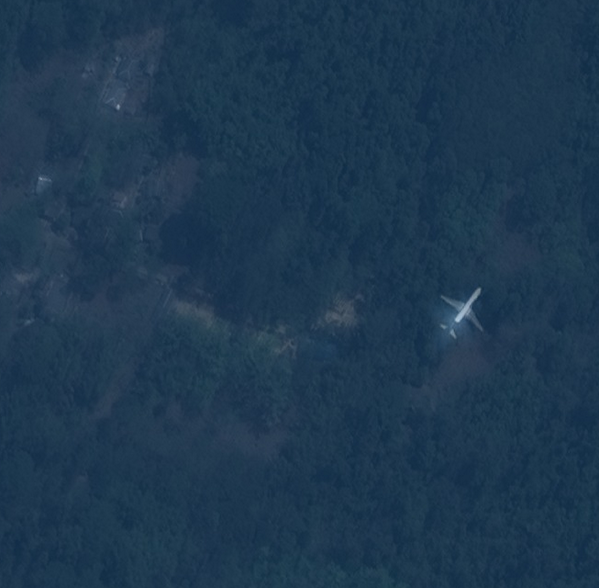 No. For two reasons:
A) It's a photo from March 12th, and it's clearly above the trees, and hence is flying - four days after MH340 went missing.
http://www.tomnod.com/nod/challenge/malaysiaairsar2014/map/654342
...
Conspiracy theories can be broadly classified into event conspiracies, systemic conspiracies, and super conspiracies. Event conspiracies are those that focus around a single event, such as the assassination of John F. Kennedy, or the terrorist attacks of 9/11. Systemic conspiracies are those that involve complex systems over a long period of time, such as water fluoridation, or the establishment of a dictatorial World Government by some elite group. Super conspiracies consist of multiple separate conspiracies spanning the entire spectrum of subjects, all linked together into one overarching master plan.

The conspiracy theory type that occurs in the largest numbers is the Event Conspiracy. Event conspiracies now spring up almost immediately after the event, even for seemingly mundane happenings. When the lights when out in the stadium at the 2013 Superbowl, there were almost immediate suggestions that it was done deliberately, perhaps by some shadowy hacker...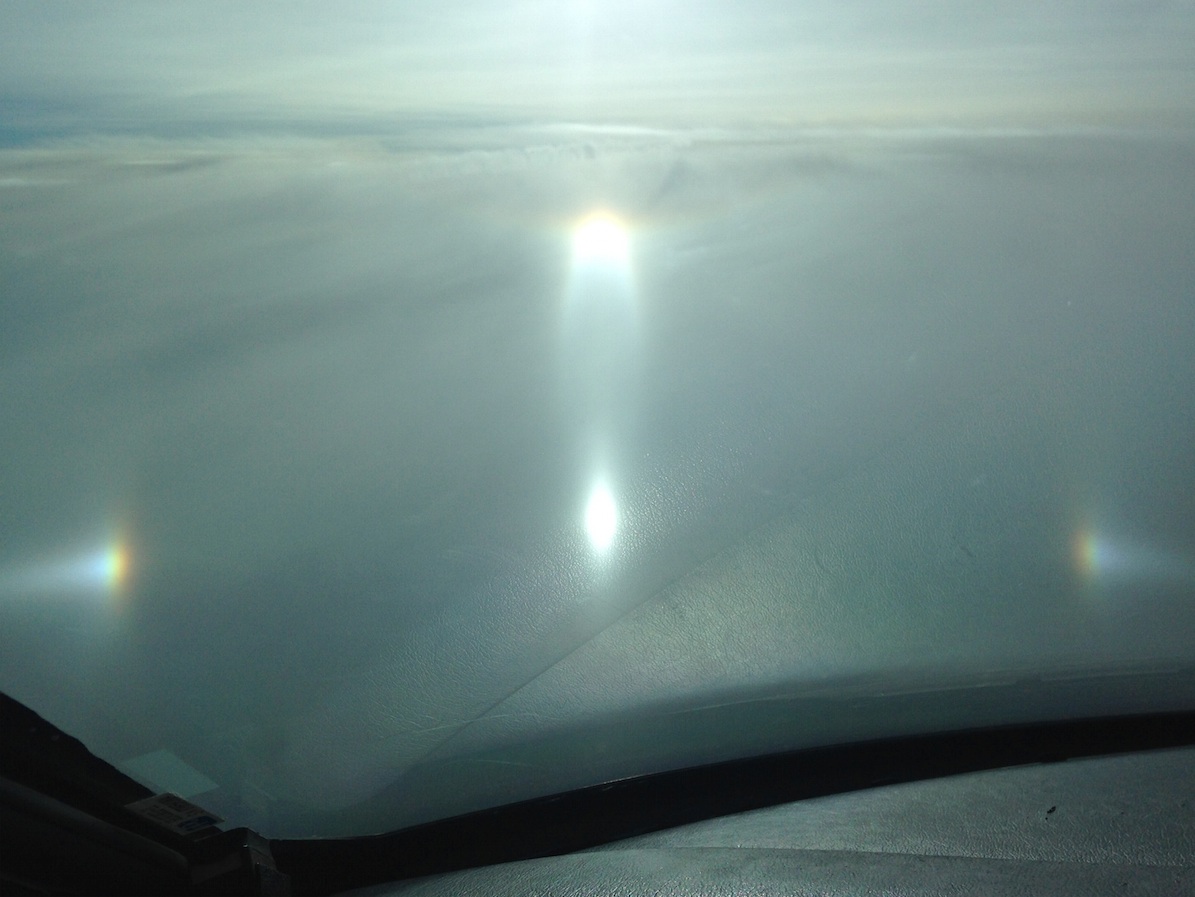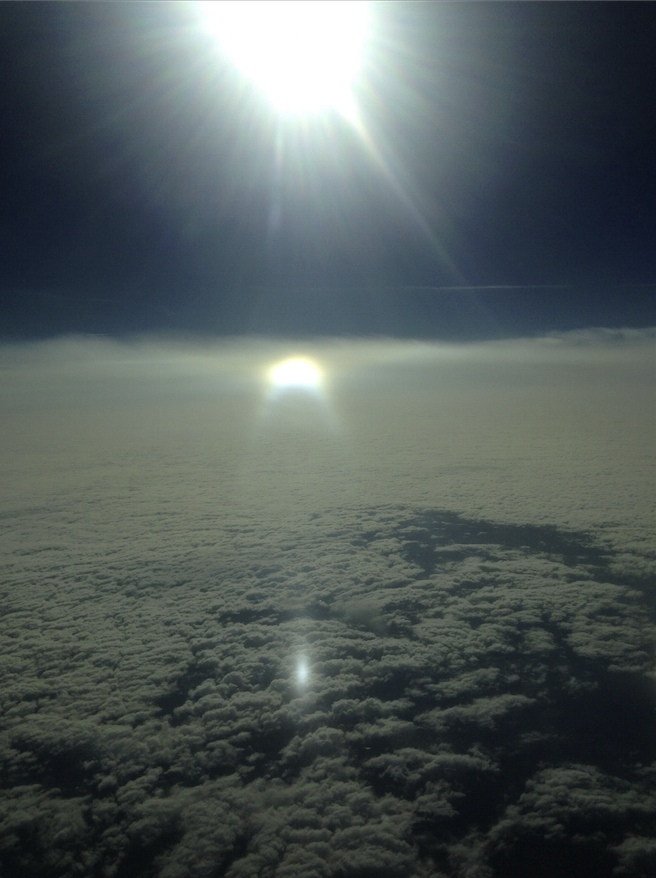 [Full sized images attached]
Can anyone help me out with describing the why this particular shape takes place? I've been flying for 27 years and have only seen this phenomenon twice, all within a month (coincidentally).
Details...
Both photos were taken at around 35,000 feet. One was in Mississippi, the other was over New York State somewhere. Keep in mind the window is about 2.5 inches thick of laminated poly. If there are other details missing I will be more than happy describing what I can.
I understand the meteorological term, "sun dog" so don't bother with that.
Here's an interesting example of dark and light that I just took. It took me a while to figure out exactly what was going on, initially thinking it was one trail shadowing the other, but the sun is too high, and the difference far too stark for that. The explanation ended up being that the jet had two different engines.
Photos taken around 11AM PDT, 1800 UTC, 12 Noon PST. Mar 9 2014
Original photos can be found here:
http://www.flickr.com/photos/metabunk/sets/72157642135454733/
(Camera time is 2m 20s fast, so subtract 2m 20s to get correct time)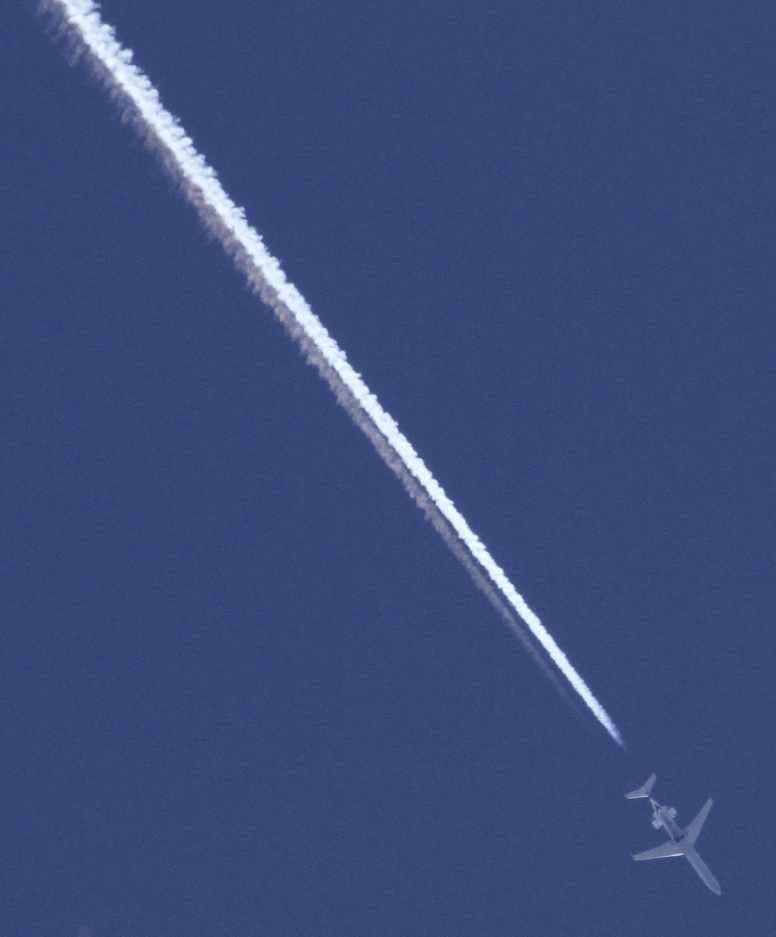 The plane flew almost directly overhead, over the Santa Monica VOR, which is about a mile away. It was heading south, to San Diego.
This is one of the first photos I took, with the contrast enhanced. Here the difference is slight, but noticeable:...
A cloud highway?
A number of sources on the web have, since the advent and increased usage of Google Earth and other services providing satellite images, reported that a "strange" pyramid of supposedly alien origin can be see deep within the boundaries of (and each of these descriptions have been used in reference to the location) Area 51/NTS/NNSS.
To begin, let's do a little bit of disambiguation. As some of you may be aware, the term "Area 51" is often used indiscriminately and carelessly when referring to the Nevada Test Site (which is now known as the Nevada National Security Site). Area 51, whether or not the Government officially go on record to acknowledge the existence of a location with that name, does not encompass the entire NNSS, only a small part of it -- an airport and associated operations located near Groom Lake.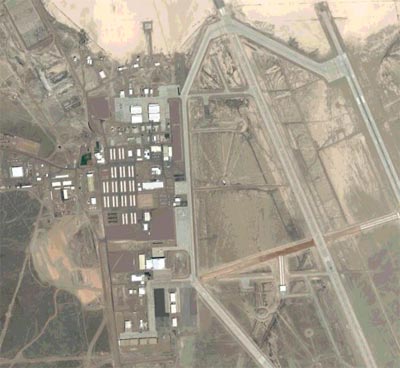 With respect to claims made about a mysterious/alien pyramid, the object...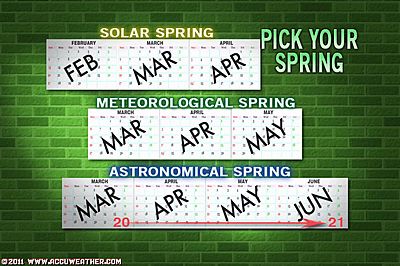 [Admin: The video that this story refers to has since been removed by the maker, George Barnes]
The Weather Channel forecaster seems to say, "it is Saturday March first and of course we are starting meteorological spraying ... ".
Here is the transcript; cleaned up as much as I can.
0:00 [inaudible] Weather Channel forecast and it is Saturday March first and
0:04 of course we are starting
0:05 meteorological spraying with a winter storm that
0:08 will be in tracking into the tri-state area beginning tomorrow afternoon
0:12 continuing right in to Monday...
So, what does this mean? Have George and I heard this wrong? "... meteorological spraying ... "
-----------------------------------------------------------------------------------------
UPDATE via
@solrey
: The weatherman is actually saying "
we are starting meteorological spring
".
Meteorological spring starts on March 1st. In Meteorological terms "Spring" is March, April and May....
A few of the forums I frequent have just started the discussion on this video and a few others like it that have appeared online recently. It was pretty roundly discounted as being something more mundane than an other worldly visitor, but as a first attempt at debunking on this site I thought I would give this rather simple one a go. (Hope I've included it in the right spot!)
Spotted high in the skies of Miami on the night of February 27th this caused a bit of a stir for some. Having done a precursory search online I found a number of things that make this seem far less unusual.
In 2008 Reuters ran an article describing that Miami was one of the first Law Enforcement agencies to start looking into the future use of UAV equipment in their ongoing battle against crime.